Sr Member
RPF PREMIUM MEMBER
Hey guys,
I have been working on a kid-sized version of the Han Solo holster for the past two weeks and I would really appreciate any critiques and suggestions on how I could improve it.
Here is a little information on its construction so far. The leather is 6-7 oz and has been dyed a "java brown" color. I tried a few buckles from Tandy leather but was not very pleased with the look. The buckles in the photos are made from plywood and will hopefully be replaced soon with custom made buckles. The droid caller is made from PVC parts I found at Home Depot and the blaster is from a stormtrooper room alarm set.
Thanks for looking a please let me know what you think.
Paul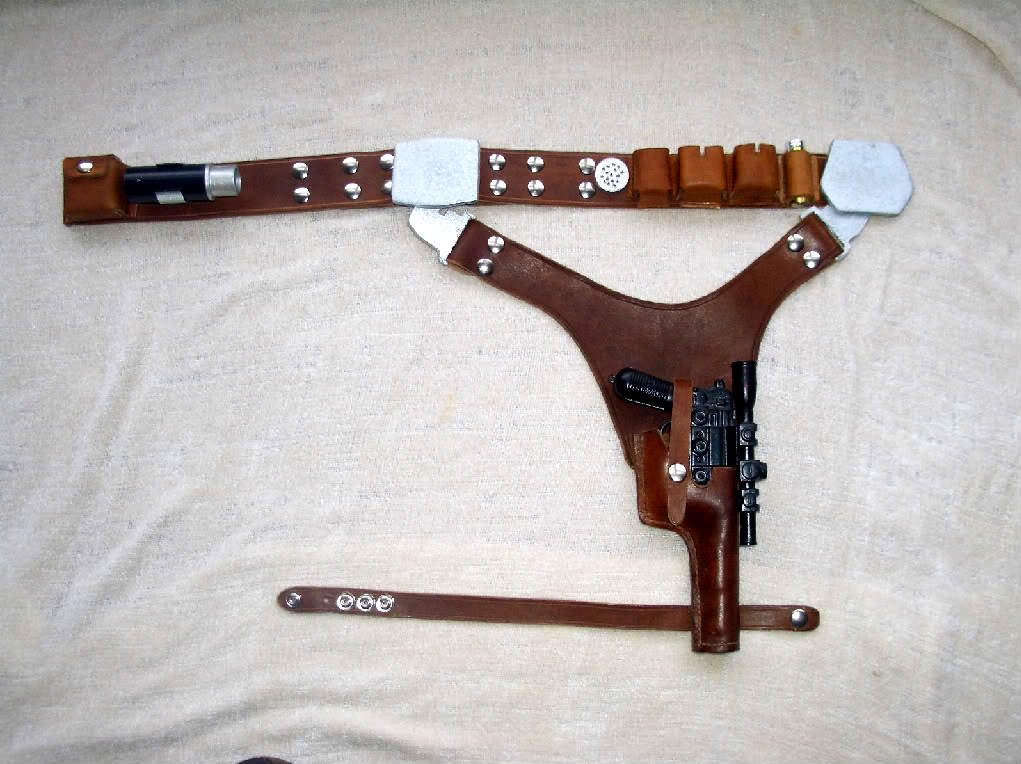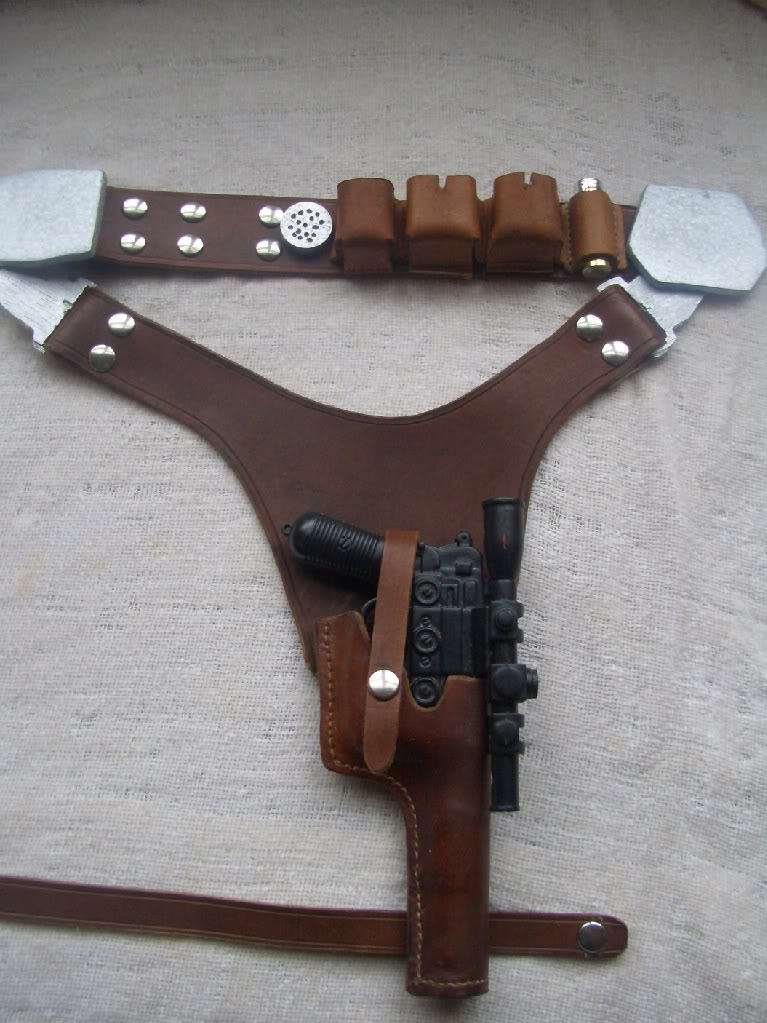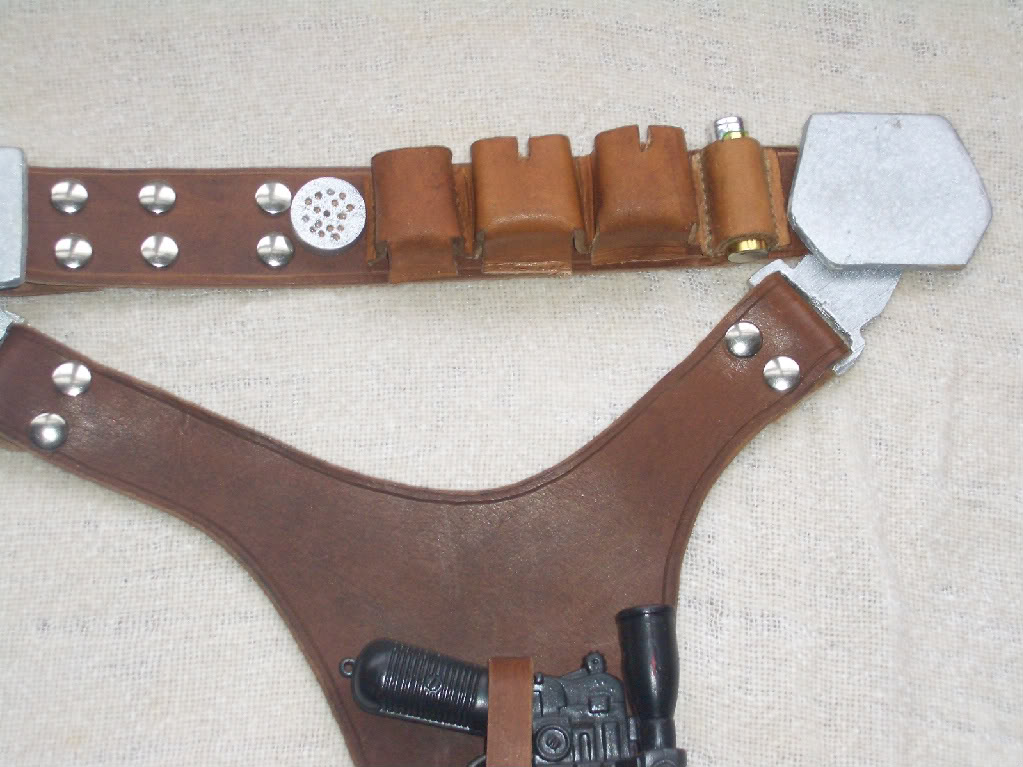 Last edited by a moderator: