I've been messing about with this spider model mostly because I like a little break between dinosaur projects but I've also been wanting to try making something with a lot of movable parts, just to see how it well would work.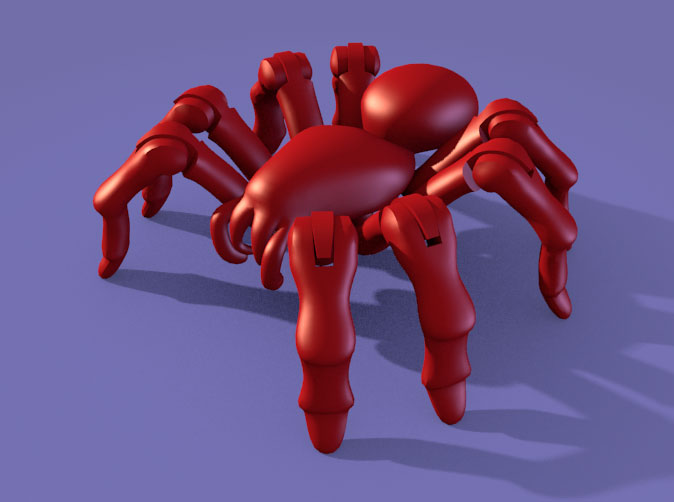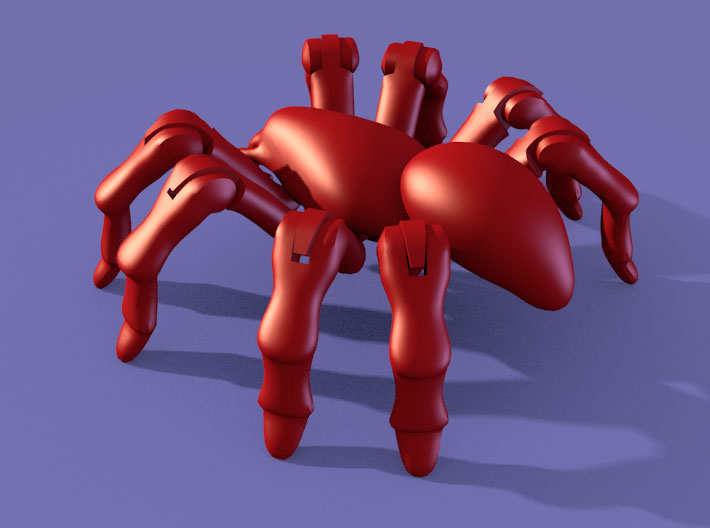 Some kind of arthropod was my preferred choice, nearly went with a crustacean but spiders are always cool (sorry arachnophobes but it's true). Ordering models from the 3D printers (my dinosaur gallery), I'm often amazed by the high degree of precision that can be achieved from SLS (selective laser sintering). It was only a matter of time before I wanted to try something more ambitious than a hinged dinosaur jaw.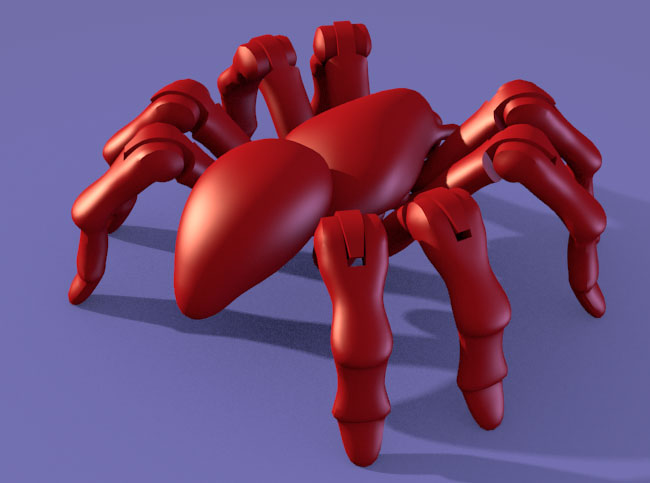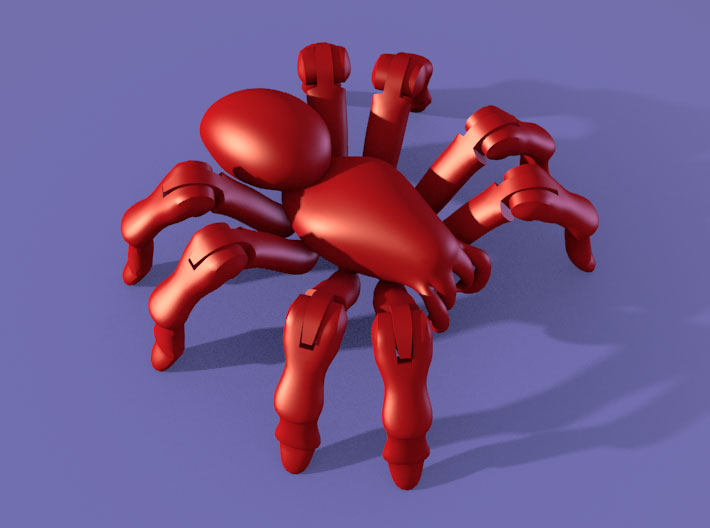 The model has 16 points of articulation (2 joints to each leg), there's a hinge at the mid-point of the leg and a ball joint where it meets the body. The spider is built in Blender using subdivision modelling (my preferred method). For design simplicity, each leg is identical.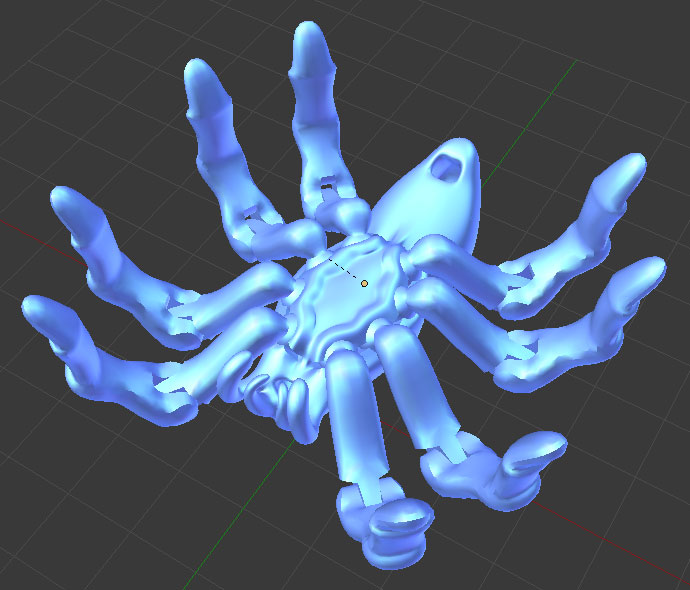 Underside view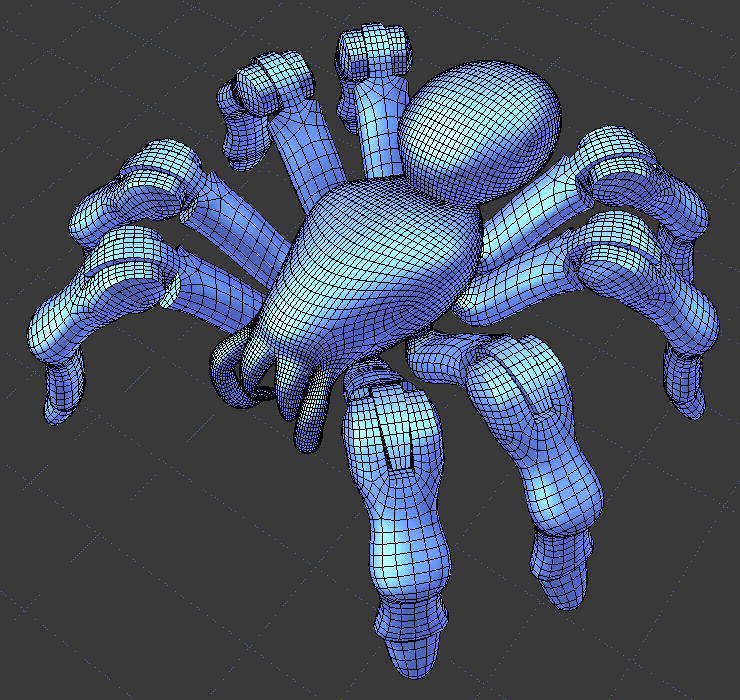 Subdivision edges

The design is based on spiders with small abdomens relative to the thorax. It's proportions resemble some of the bird eating spiders or the European Labyrinth Spider but it's not intended to be accurate to any particular species. This design choice is for practical purposes as the 'knee' joints have to be quite chunky to be sturdy so a small abdomen gives the legs a larger posing space.

I've ordered the model in two sizes but I've got no idea how well these are going to work, it's a test of a prototype design so I'm expecting a few issues.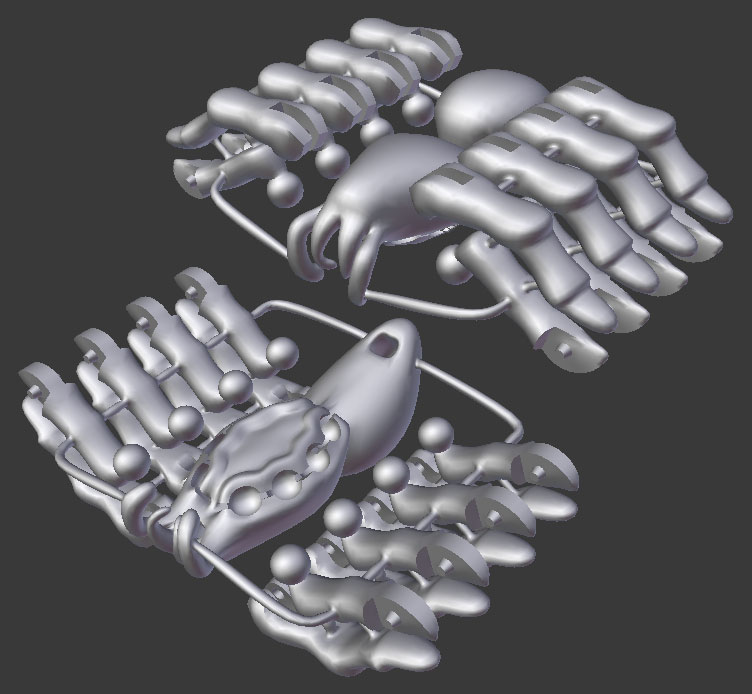 3D print version - Parts joined with connecting sprues