Hello RPF! Long time viewer first time register. I have had some experience with costuming and Iron Man will be my 3rd costume to make. The first 2 suits ive done
The first being my attempt at noble 6 from the Halo series, an early costume that I no longer have.
and the second a foam version of the reach suit
So like all the people that build iron man costumes, i love the character and the challenge of this suit, so here's my foam attempt at it. I am going to Fanime 2013 in San Jose so that will be the deadline for a suit that can make it out the door. I decided to make a mish mash of pieces that I liked and think are easier and faster to make/better looking. Thanks to all the RPFers that made and unfolded the files.
originally this was a mark 6 helmet but I was having trouble with getting perfectly rounded ears and clean inside gaps since I am still new to dremeling stuff. I ended up cutting them out filled in the gap and made mark 47's ears and stuck them on and bondoed the area. (if i ever end up selling casts of these helmets least I'll know if any1 recasts them haha)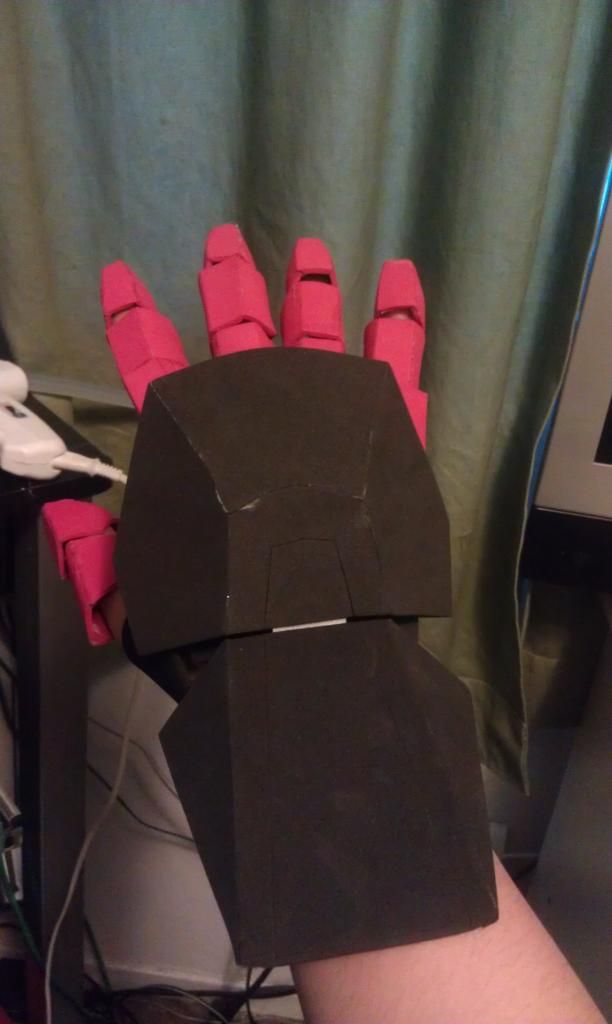 The hand files needed a bit of thinking on my part. I took Zabana's Hand file and moded it a bit for foam ease. i then took a bunch of pieces and stitched them together and then retraced them as one single piece i could use as a base for thin craft foam, that's the pink thing in the pictures below. the grey pep pieces became the raised pieces using thicker craft foam.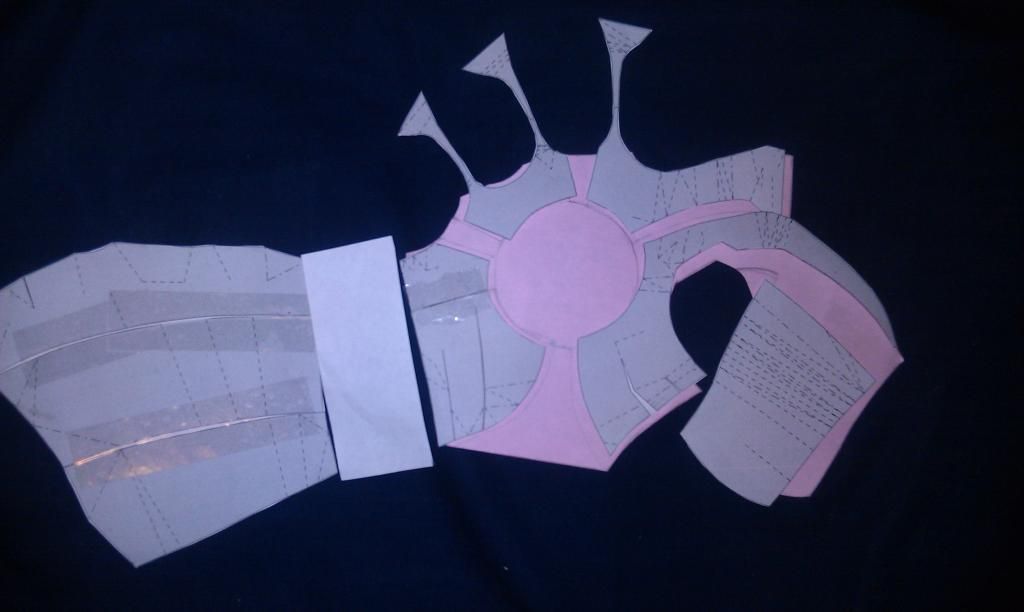 Here's an arm the pink stuff is bondo glazing putty, im experimenting to see if it fills in gaps and when washed over with a coat of mod podge will still be flexible.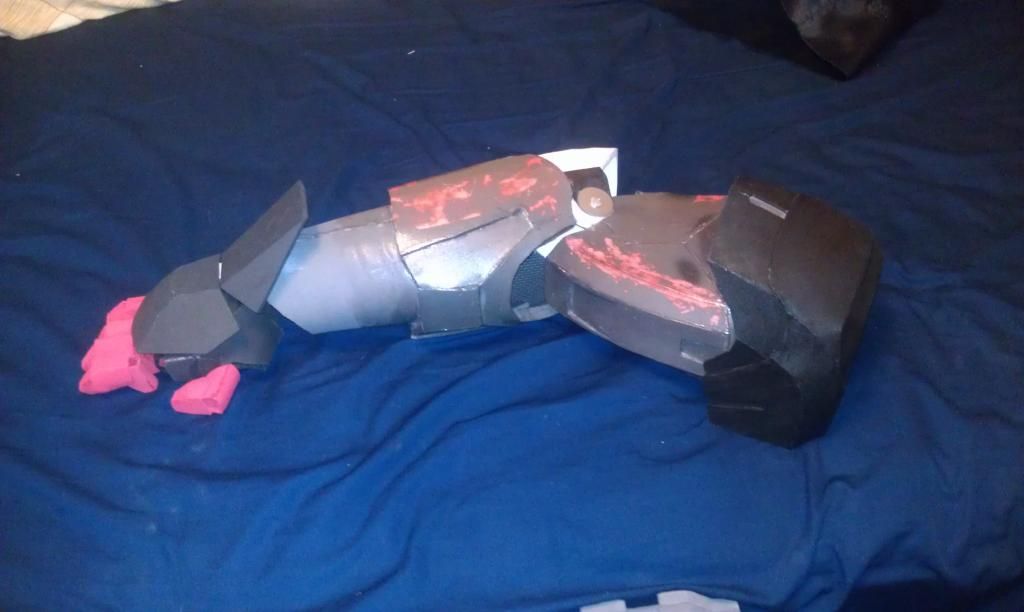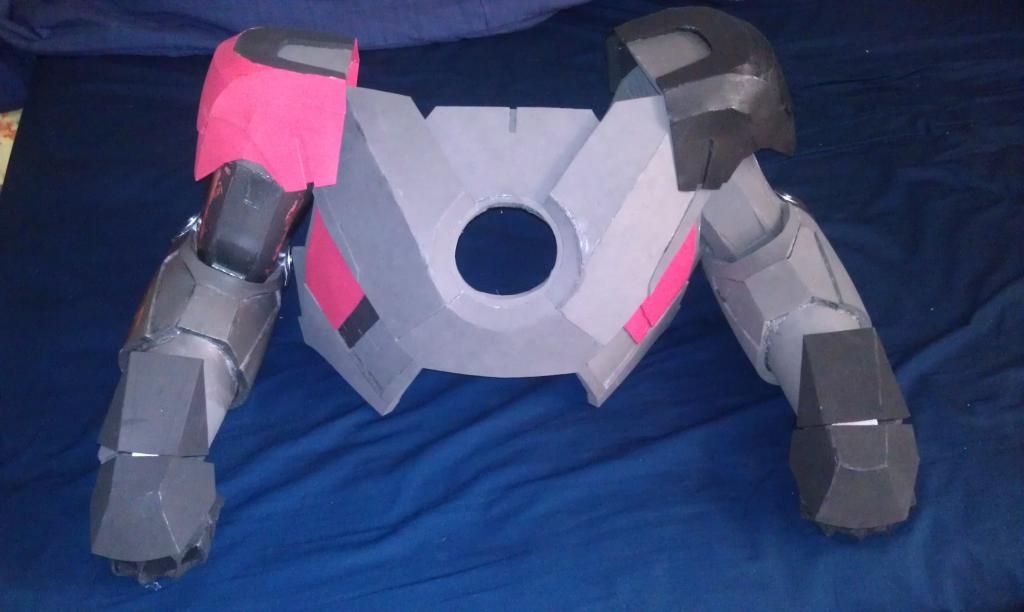 using the tip of the hot glue gun i loved how i got such clean lines to pop out on the shoulders