Finally got my Infinity Stone project done. This was a fairly complex project for me as I tried many new things ive never done before. From just gathering all the materials, to creating the lighting, and fitting it all in a shadow box frame.
I used some glass rock I found at a local craft store. I was going for a raw stone look rather than a finished gem. I painted the rocks with different shades of translucent paint (thanks @Soulinertia
http://www.therpf.com/member.php?u=8829
for the heads up on the paint), as well as frosted them slightly. Got a shadow box, and some wiring, LEDs, on/off switch, and went to work. I soldiered for the first time which was fun. And this is my finished product. Im ecstatic! It really looks very cool and adds some nice color to the room its in. It uses 2 LED strips powered by 2-9V batteries. It has an on/off switch in the back for easy on/off.
Aether (Reality Stone)- Thor 2- Red/Black
Mind Stone (Lokis Scepter)- Avengers- Yellow
Power Stone (Orb)- Guardians of the Galaxy- Purple
Orange- TBA
Space Stone (Tesseract)- Captain America/Avengers)- Blue
Green- TBA
Lights on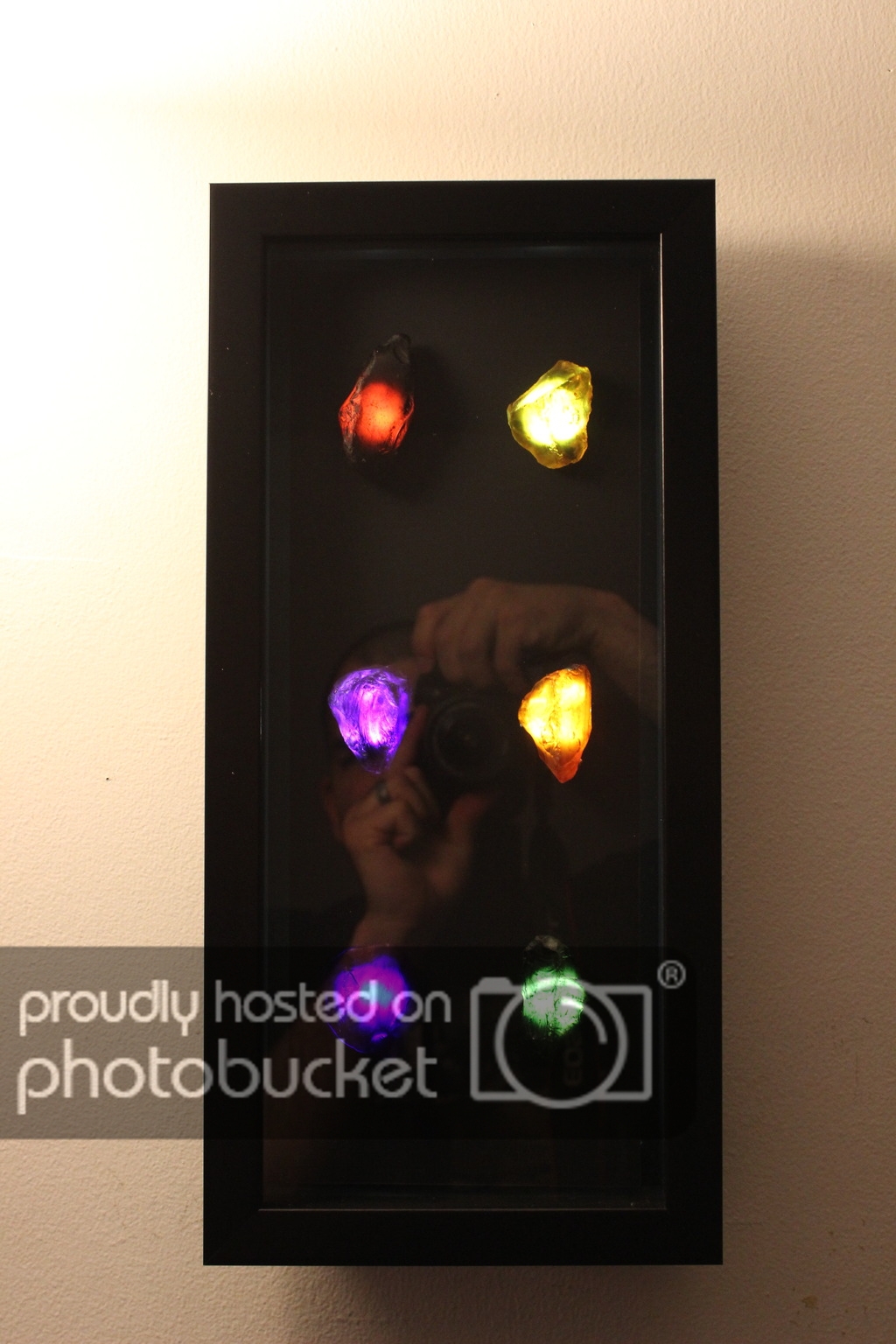 Lights off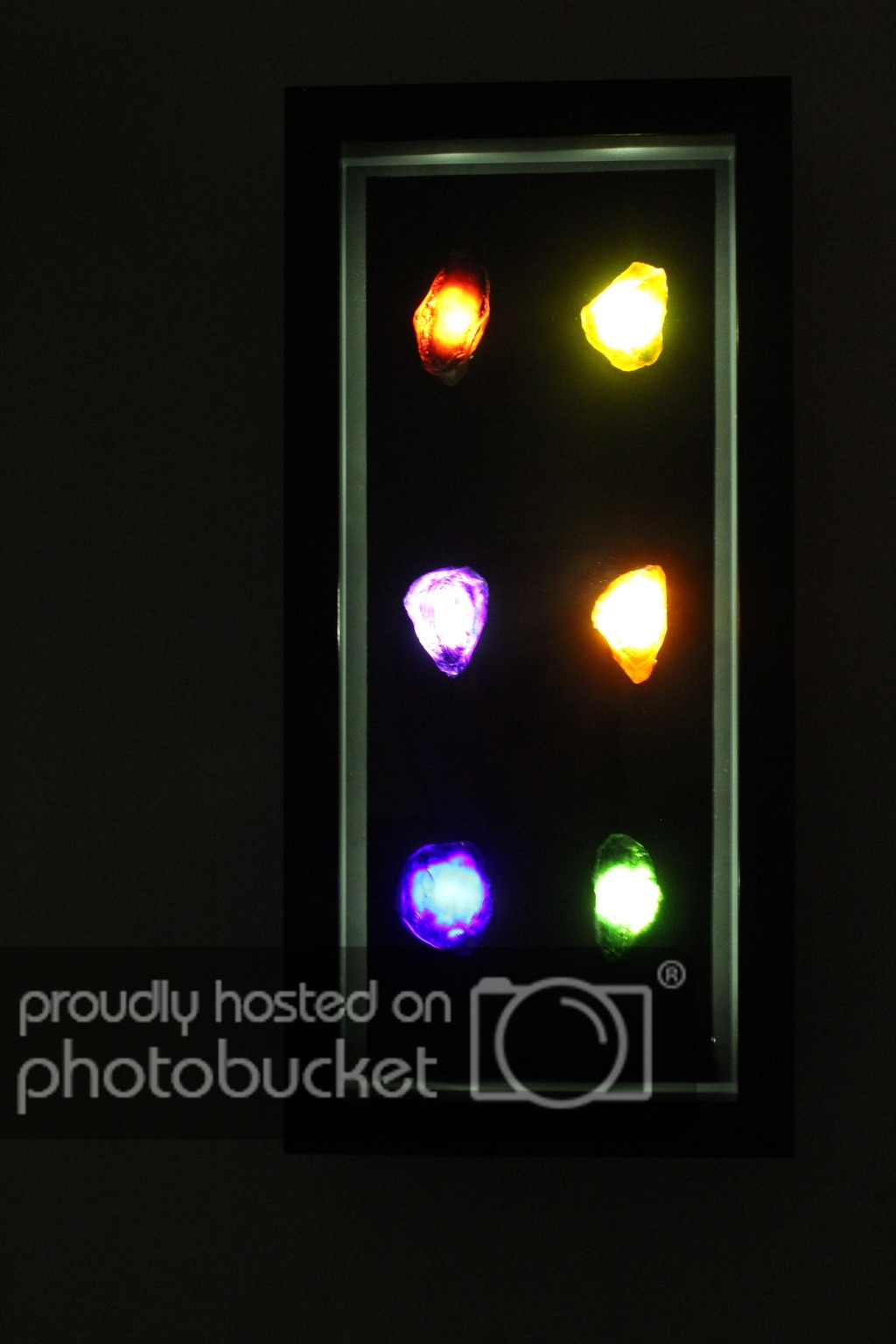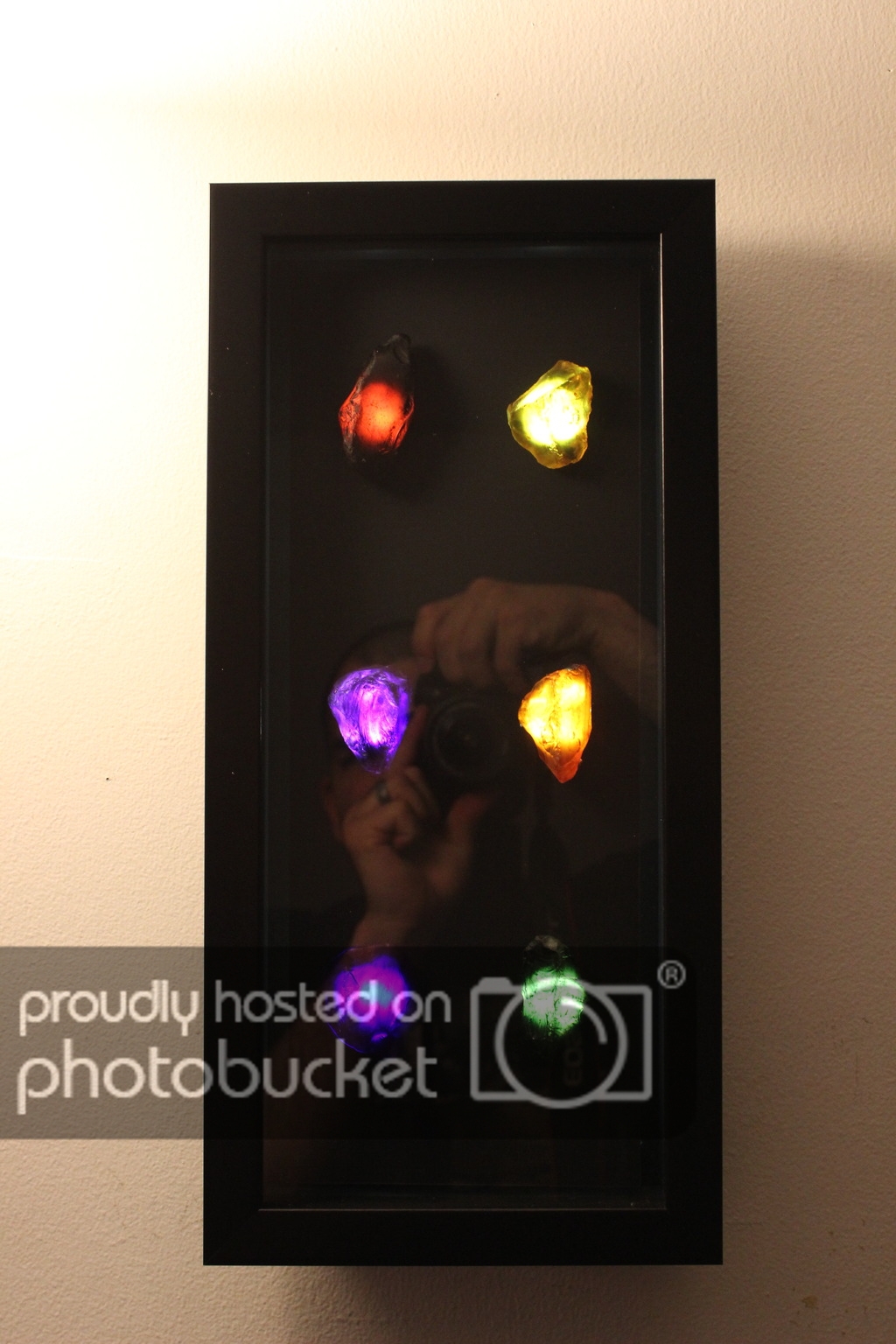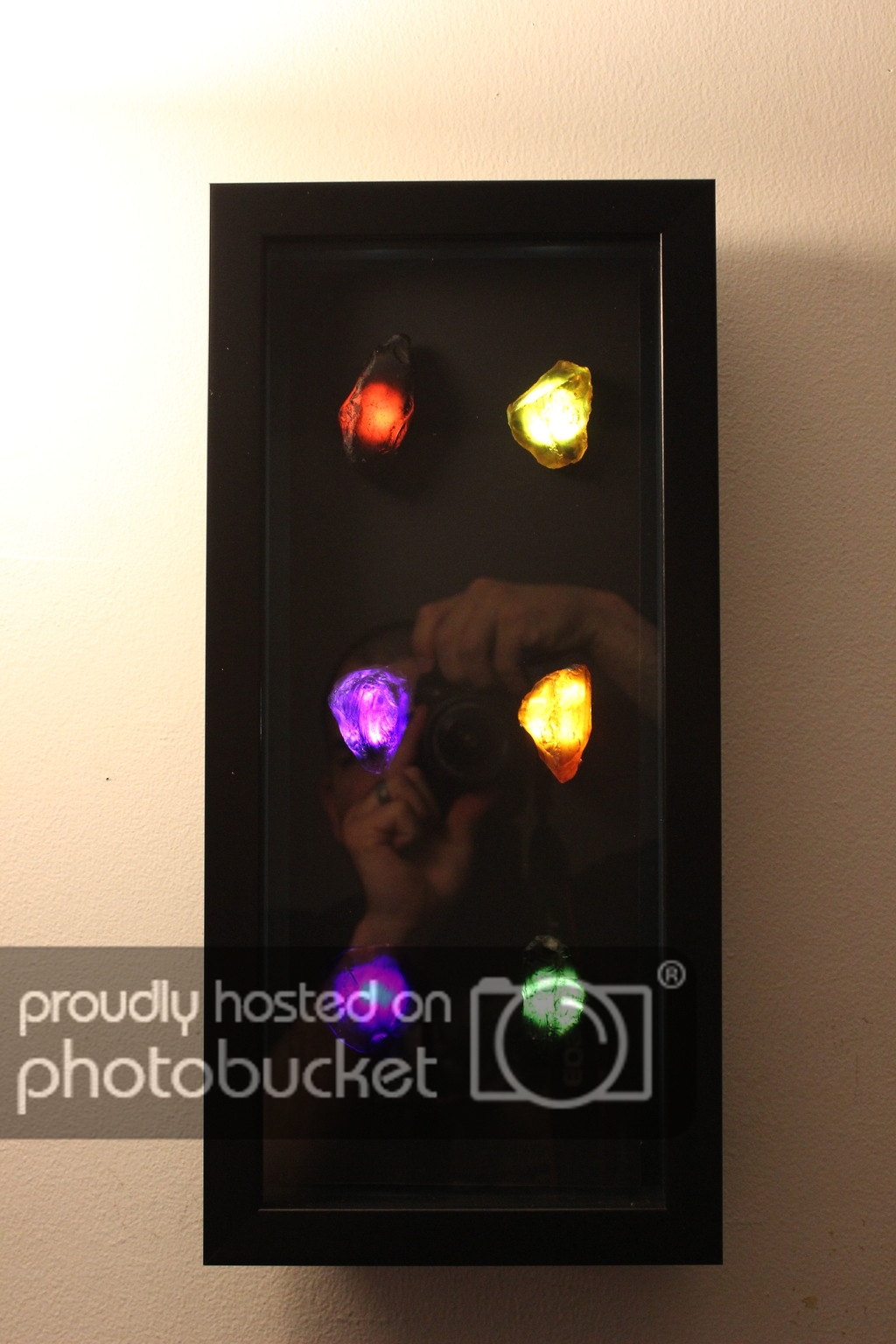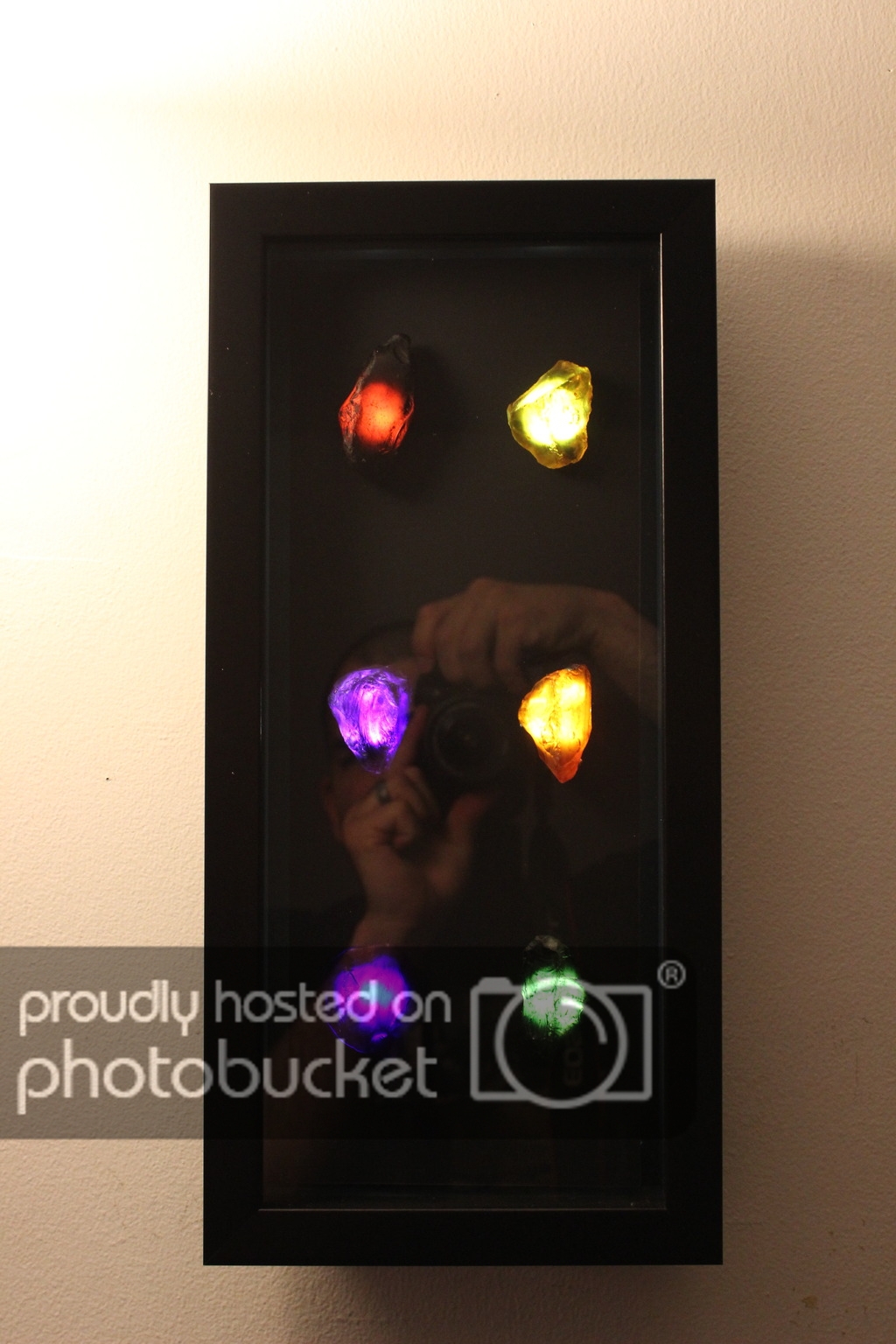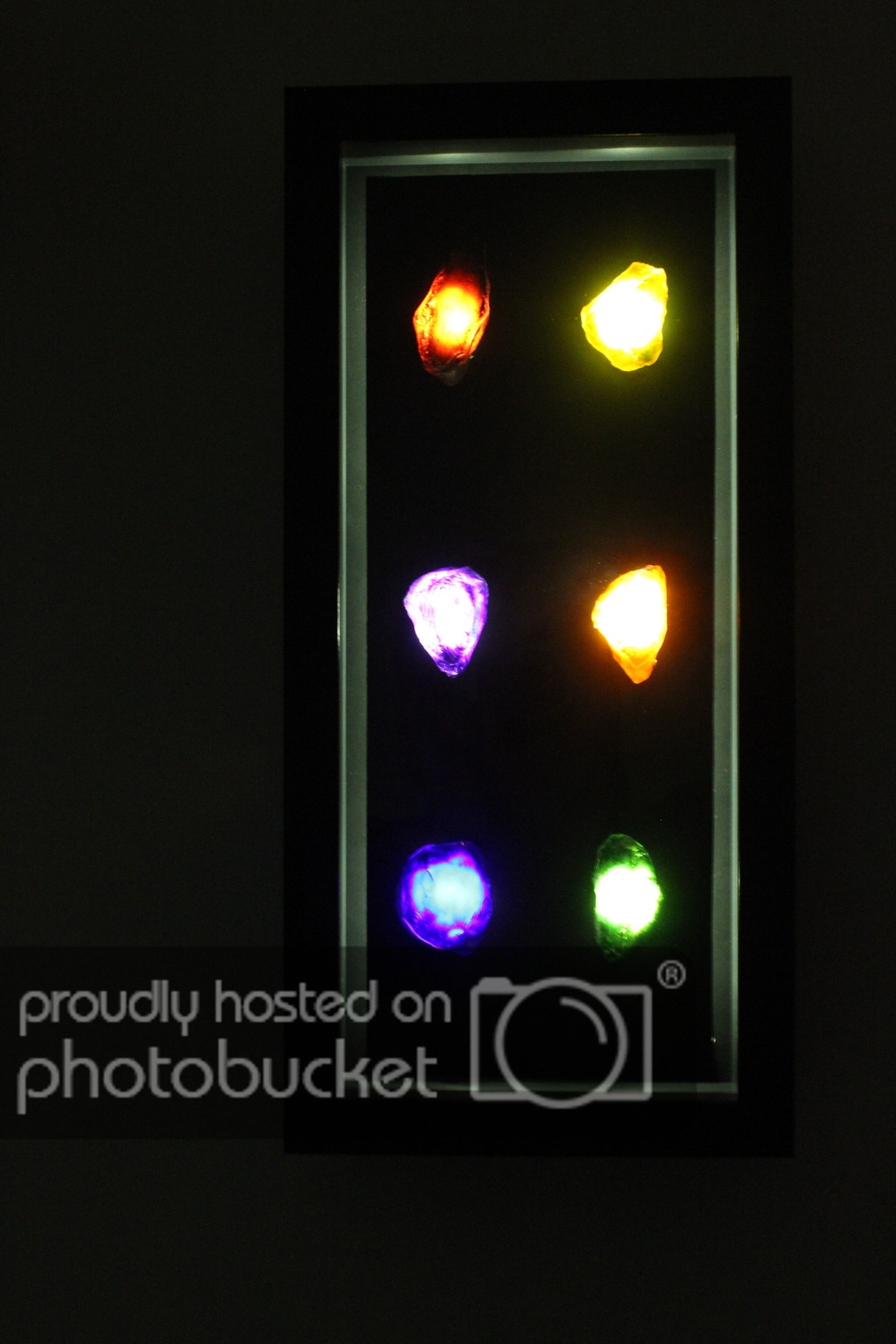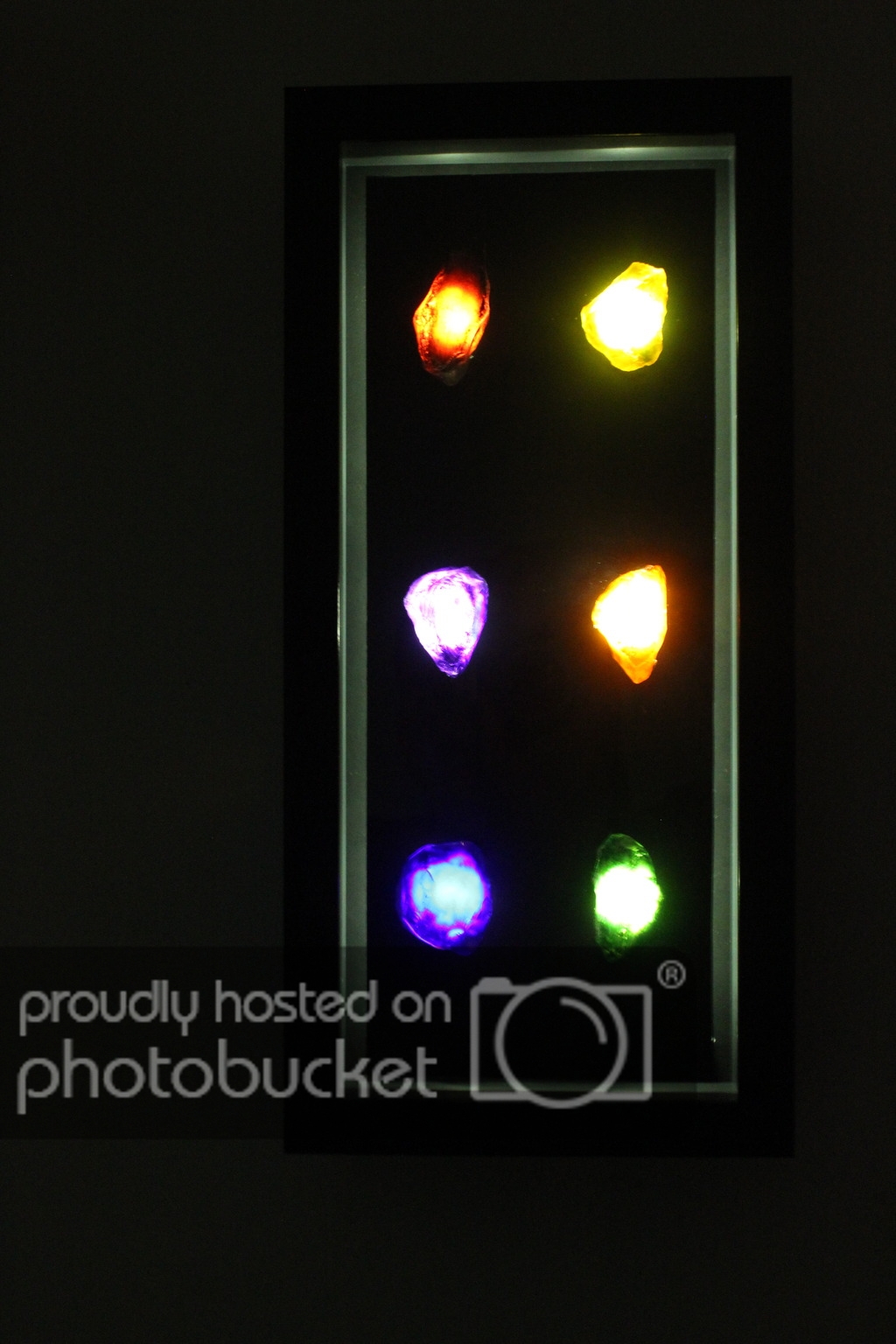 Last edited by a moderator: