Good morning everyone!
I've been a member for a long time but mostly lurking and admiring everyone's work. Today I am looking for some help with my first "big" project that I'm trying to be patient and take my time with to get the best quality I can. This is the first iteration of the Infinity Gauntlet sized for my son.
The design is from :
Infinity Gauntlet
I printed at 75% normal size for his smaller hand. I'm struggling with a couple things.
1) I planned on using a garden glove as the base for the gauntlet to make things easier to put on and take off. How can I attach the finished Gauntlet Pieces to the glove? I've had some issues with the PLA filament I am using not taking to CA glue without using some baking soda as a kicker, so I'm hesitant to try that.
2) I'm also having difficulty sizing the fingers. Originally I printed the fingers at 75%, but the rings were small and he couldnt slip it over his fingers fully and so his finger didnt reach the tips to be able to bend the whole finger. Printing at 100% works for going around his finger, but then is again too long. Printing at 100% X and Y and 75% Z results in distortion. Any ideas how to best go about the fingers?
Here are some photos:
Gauntlet, Palm, and Left Wrist Wing
The Infinity Stones actually light up!
Please excuse the poor soldering, lol.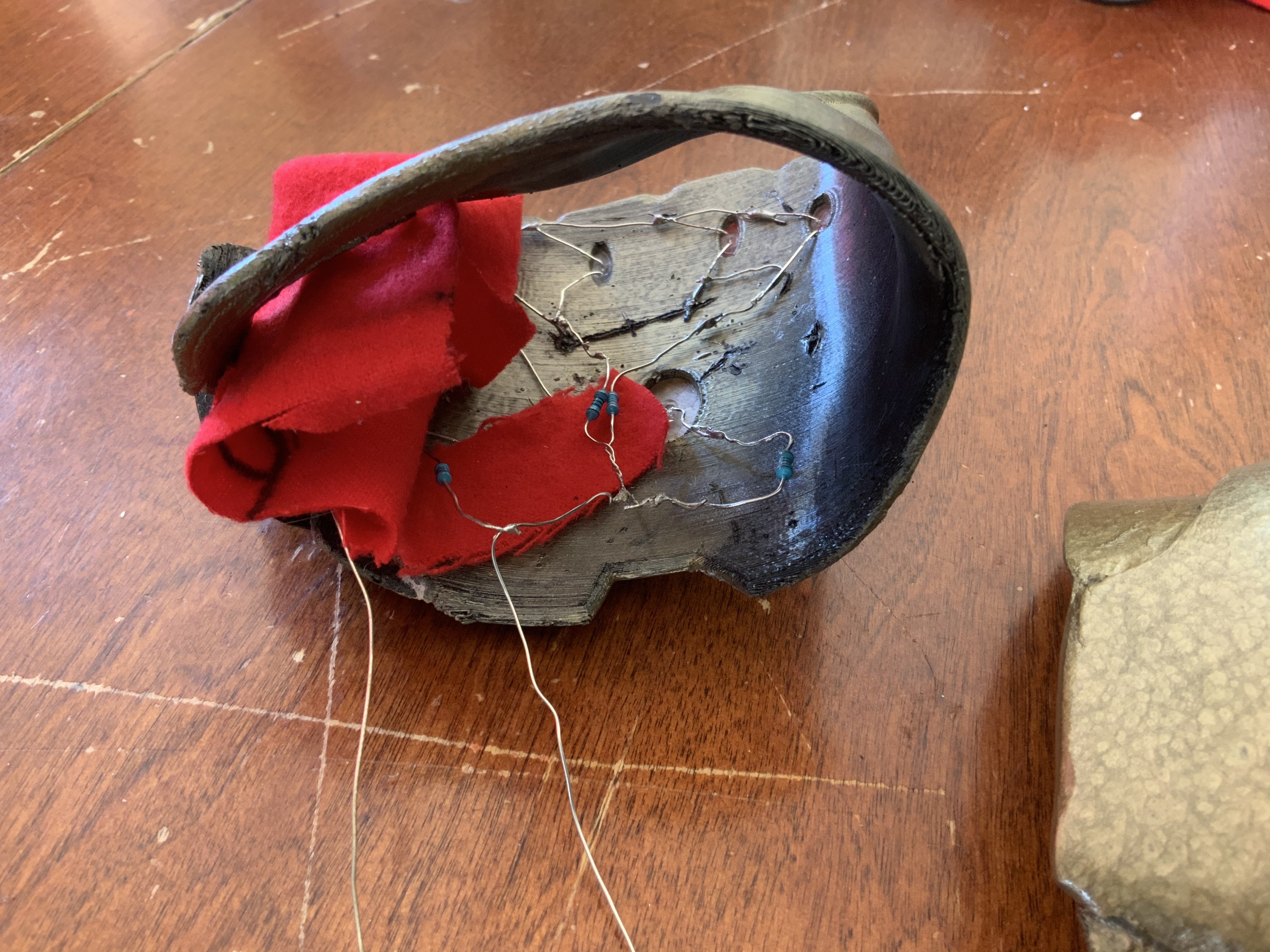 The Glove: