Hi guys I didn't know whether to post this here or not because my suit is now finished but this
was
a work in progress so here it is.
I recieved my arms from Heather and Alexis (Cailieg), thanks girls I love them, got round to painting them so have posted pics.
I used 1 part acrylic and 2 part latex and the colours are "Yellow Ochre and "Burnt Umber" and it was sealed with Krystal clear gloss varnish. I had never done spots freehand before so I was made up with the results
Arms
Some detail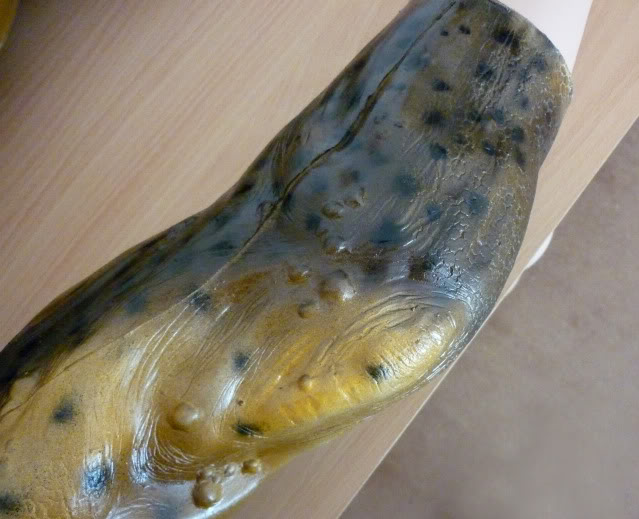 Me with 'em on
Perfect timing for my event at Borders bookshop, it's a charity afair and me. Pug50 and Skapunkninja are going to help raise money for a good cause. I love dressing up as a pred and if there is a reason for it that makes it a whole lot more worthwhile
Paul
.'.
​
Last edited by a moderator: