Thought I'd post a pic of my recently completed GK.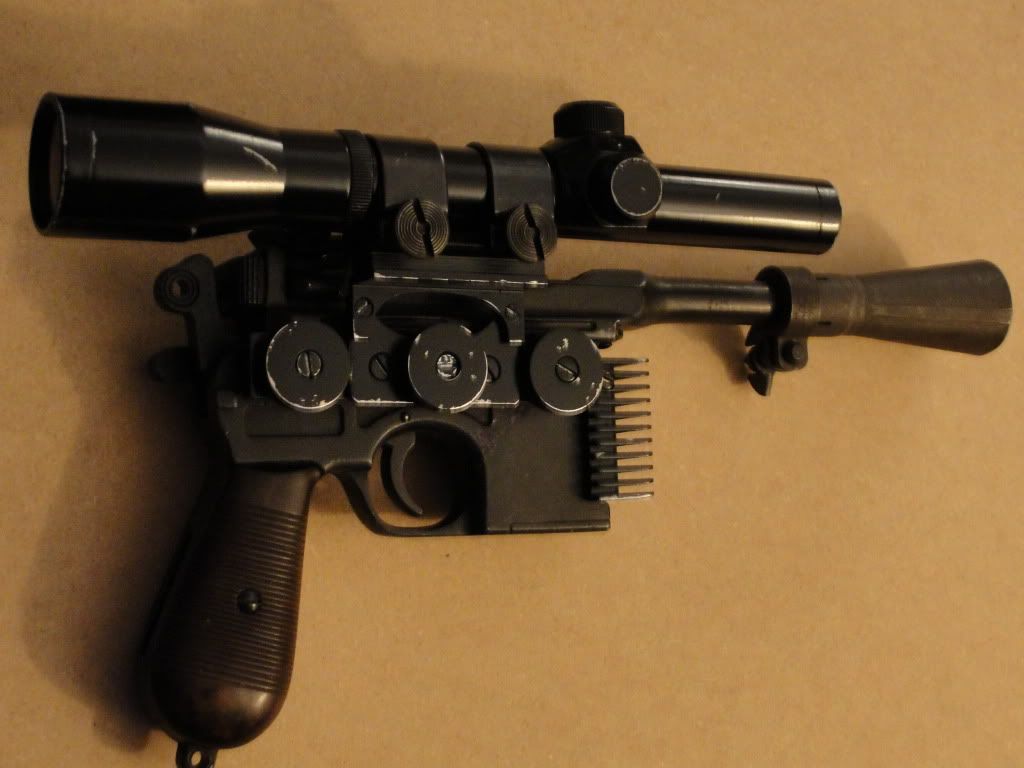 Never really planned on building one originally, but after reading on here (before joining) about the discovery on the flash hider and then happening across one cheap on the bay ($19) I then added a Denix Mauser to my collection.
This sat completely untouched for YEARS until adamata offered up his scope run last year and then CE offered up a run on grills and scope mounts. With the help of these members, some elbow grease, and paint I now have the blaster that made short work of Greedo.
I plan on adding a couple of extra touches if I can get them to work out the way I envision them and will post more pics if I get around to them.
Please post and let me know what you think!
PS. Maybe Han doesn't shoot first anymore...but he did shoot best!
Last edited: