Hello Godzillaphiles. Apart from that last one (in2014) I can't see any of the photos these guys were talking about. But I'm guessing enthusiasm ran out for any actual building? I get that a lot.
I too am old enough to have wanted one for decades, and will be adding one to Thingiverse in due course, after sorting out a few design issues:
First question: does it actually have that 'button' on the right-hand end? (because it would be a really handy way of activating a mechanism)
The one in the film doesn't appear to have one at either end, but the kit replica talked about further up this thread has one at both. And some shots of one being shown off at TOHO have one:
(That's Akira Takarada, by the way.) I'm wondering if they have more than one? Perhaps there was a hero prop for the actors to carry around and a functional one for the scene where it pops open. Or maybe they have a repro for showing off to visiting foreigners and the 'good' one locked in the glass display case: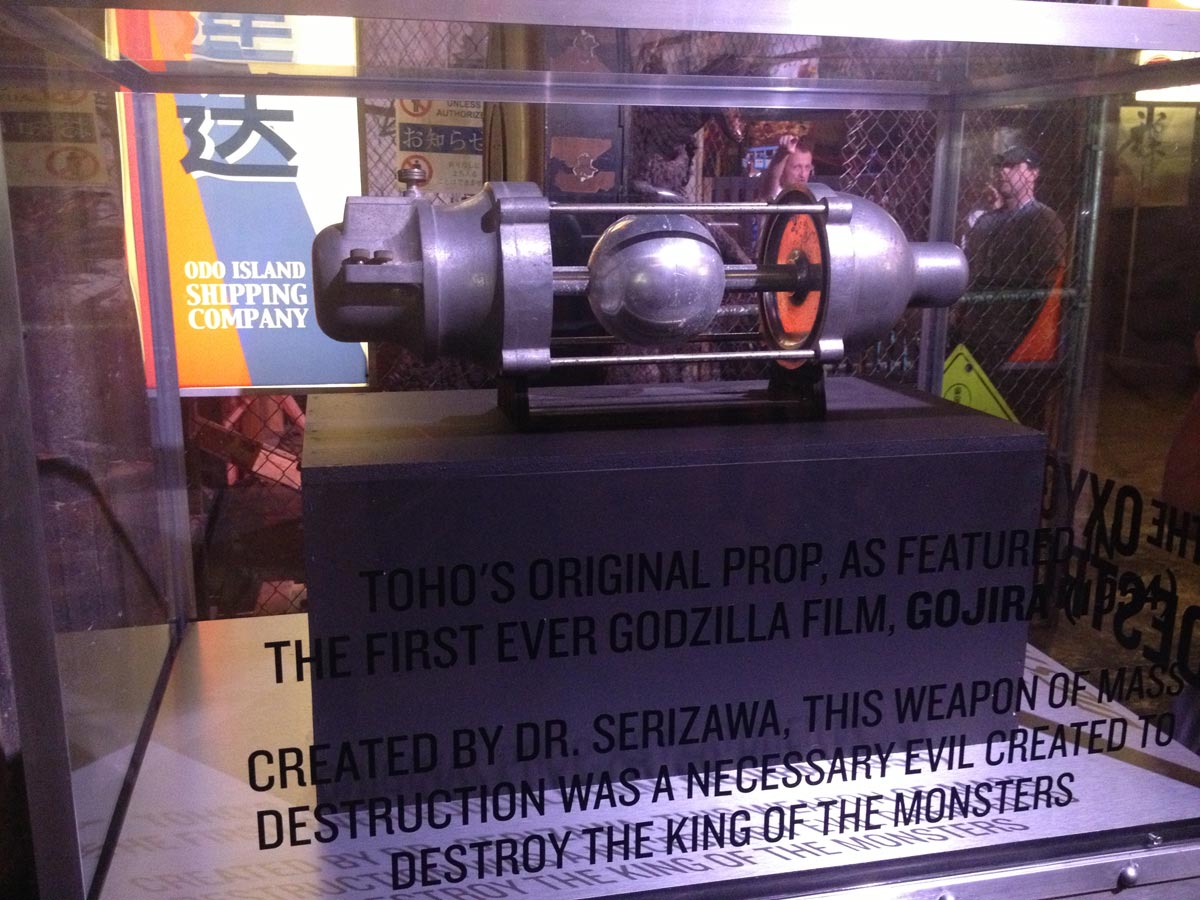 which also looks perhaps a bit shorter, and more authentically metallic than just painted..
Second: unless someone can provide actual measurements, I'm guessing the clear tube is 6inches/15cm diameter, which makes the ball in the middle 12cm and produces nice round numbers for a lot of other features. In my part of the world we don't have acrylic tube, so I'm still working on that problem, but they have everything cheap in China, so the ball is sorted as a pair of polished steel hemispheres via Evilbay.
And bubbles being difficult to render out of water, I'm also hoping to finally make sensible use of one of those useless plasma ball things:
My 3D printer's on the fritz at the moment, so this may take a few weeks