I just picked up an old radio like the one they used for the Gilligan's Island radio prop and am hoping to convert it. There isn't much to do to it, just add a drawer pull to the top (already have that part) and throw an antenna onto it. (see below)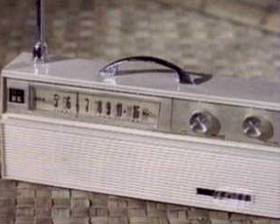 www.gilligansisle.com
Only problem is I don't have any good reference to figure out what the antenna really looks like. Does anyone have anything they can send me or post? Screen caps or better?
I'm also looking for a good photo to display along with the radio showing it from the TV show. All I can find are photos of the cast without the radio though.
Any help would be awesome.
Thanks