Master Member
RPF PREMIUM MEMBER
Hi guys!!!! Finally we are back! We are
back… FOR the Future
!
Sorry for this funny introduction
I'm here to introduce you a New (
old
) project! We made many props in these years and
one of the best
was the
EZ SLEEP
from
Back to the Future 2
!
Why? Well, it was realized with so much care in every step. For sure we put this care in
EVERY
prop we realized, but this was different cause the main body of the EZ SLEEP that we could use to put all circuit, electronics, light, sound etc… was so small! Well...
we did it
! Every prop is a challenge but this one was one of the hard challenge that we ever made!
Michelle take it and realized one dream! For who of you that have our first version already know what I'm talking about! This is a pic of our old run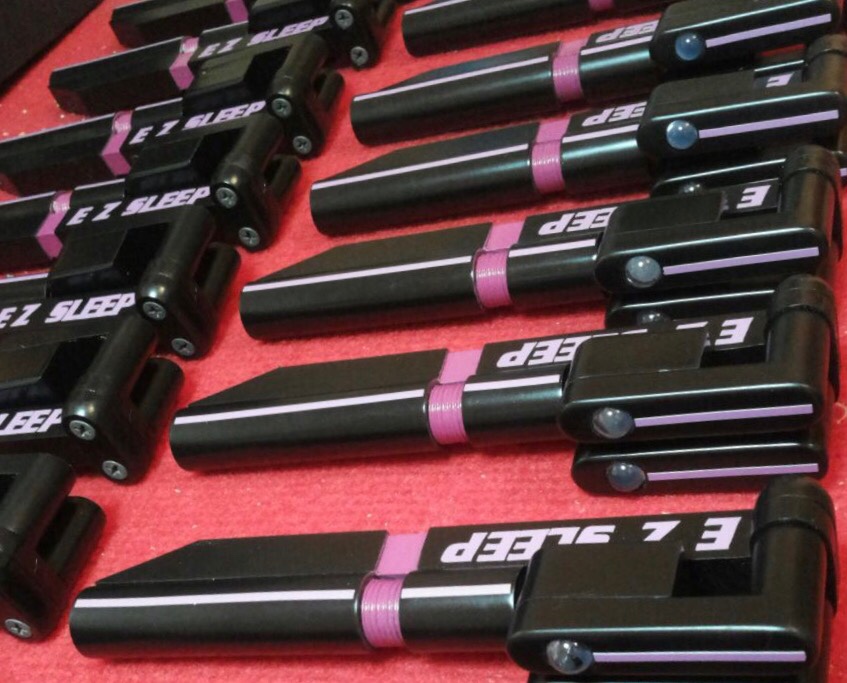 Now we want to relase the same prop...but
different
!
The "old" version was perfect… too much perfect to be "screen accurate". As you know the screen used EZ SLEEP don't have all the electronic parts on the main body (like
our previous version), but
it have the battery attached with a long wire
(actually it was turn on by movie staff when Doc open the wings of the prop).
Another different thing from our previous version was the light! We used cold light for our EZ SLEEP but in 1989 (when BTTF 2 was filmed) there wasn't cold light like the one we used. For this one we'll use WARM LIGHT
So… what we'll offer now? We'll give you the opportunity to take the
PERFECT replica of the screen used
prop!
- Accurate WARM light
- External box that contains all electronic parts and AA Alcaline battery (not included due the laws)
- External Button. Push it to activate all circuits
- EZ SLEEP main body clean, with NO button on the rear part (like the old one)

These features was added to all features already included in the perfection of the main body of our old prop. So NO rear button on the EZ SLEEP!
This is a pics taken from sceenused. You'll receive it like this one, with external box and wire:
PRICE:
Price for this beautiful prop is 349$ plus shipping!
LIST:
1 - Aldo The Apache
2 -
3 -
4 -
5 -
------------------------------------------------------------------------------------------------------------------------------------------------------------------------------------------------------------------------------------------------
For all Back to the Future fan, we could open another sale thread for another COOL item seen in the trilogy!
I talk about the
MOLE RICHARDSON
! One of the most important item of the movie!!! Yes, cause without it, Marty can't
back in the future
! Eheheh.
We could realize it with electronic or no, just if you are interested let me know in this thread. If I'll see enough interest, I'll open a thread for it.
It was cast from one of the original MOLE RICHARDSON!
This is a pics to show you a finished one.
These are some details for our production
Mole Richardson Specification:
• Black Urethane resin Plus Metal Parts
• Copper Plated Connectors With Spring Action Motion
Battery Operated Effects:
• Short Circuit Sound and lightning FX
• Unplugging Flah FX
• Easy Battery replacement
Due to international shipping laws battery is not included!
PRICE:
Price for it is 199$ plus shipping for the working version with electonics, and 159$ plus shipping for NOTworking version!
LIST:
1 - Aldo The Apache
2 - markpoon
3 - OncleCharlie (STATIC VERSION)
4 - halliwax (STATIC VERSION)
5 - DB537 (STATIC VERSION)
6 -
7 -
8 -
9 -
10 -
Last edited: