I am currently working on a project that I feel some of you might be interested in. I spend a lot of time browsing through the various threads here and occasionally comment, but I have not shown any of my projects here. As the thread title states I am working on making an E-11. Now I want you all to know that this will not be perfect and you accuracy hags may have to turn a blind eye here and there, but I am and will be trying my best. This has been posted over at the FISD forums, but I had to share my progress with all of you too and glean what knowledge you might want to share.
My original was goal was to build an E-11 that I can use while trooping with the 501st and provide kits to some friends and others who are interested. This meant that I needed to get original parts, mold them, and cast them to recreate the E-11. I want to make it very clear here that I will
never
recast anything that has been made by another member or maker. The only items I will mold and cast are either original parts or parts that I will fabricate myself. Let's get to the blaster; I found a demilled sterling to use as a starting point. Here are some pictures:
Here it is next to my DoopyDoos build.
So next came the welding the receiver. I have a friend whose father has access to a machinist shop and we planned to go there and get my gun welded together. Now, before this point I had never welded anything in my life, but when we got there he told me that he wanted me to weld it together. So he showed me the basics of welding and I went on my way. Due to this it is not the best job and it is not aligned 100% like I would have hoped, but I did it by myself (kinda

).
How we achieved the weld—I do not have any pictures of the process—we machined some aluminum parts that would fit inside snugly and then I would weld the parts together and then bang the aluminum parts out and moved to the next section that needed to be welded. After it was welded and the welds ground down we sandblasted the gun. Here are some pictures: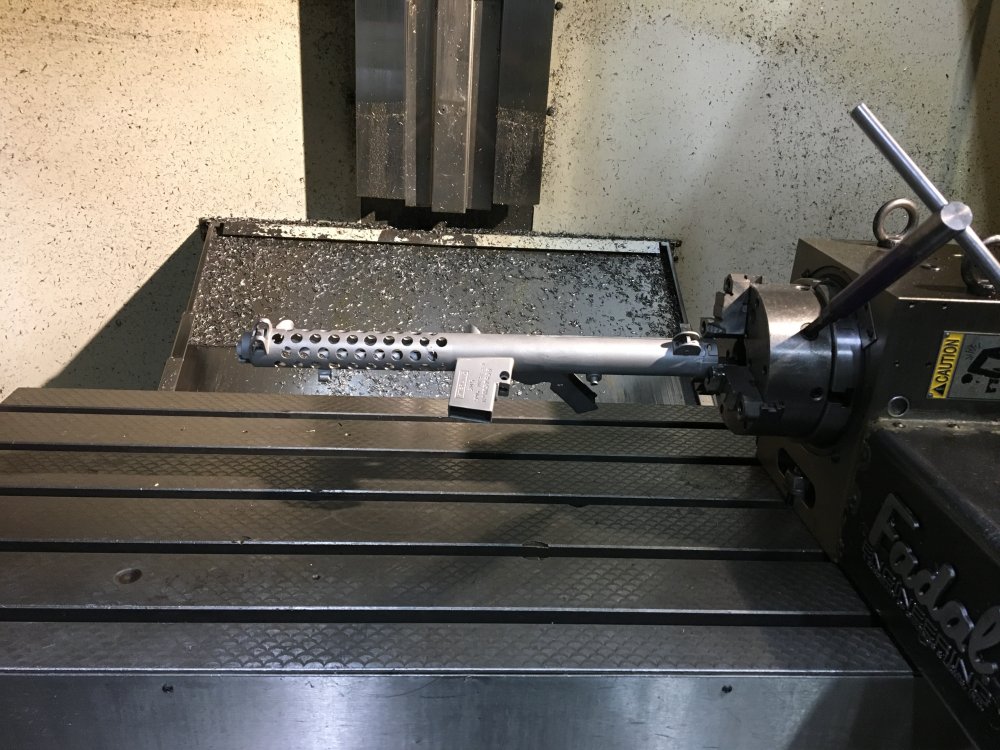 On a CNC machine, my friends father used it to clean up some of my sloppy welds.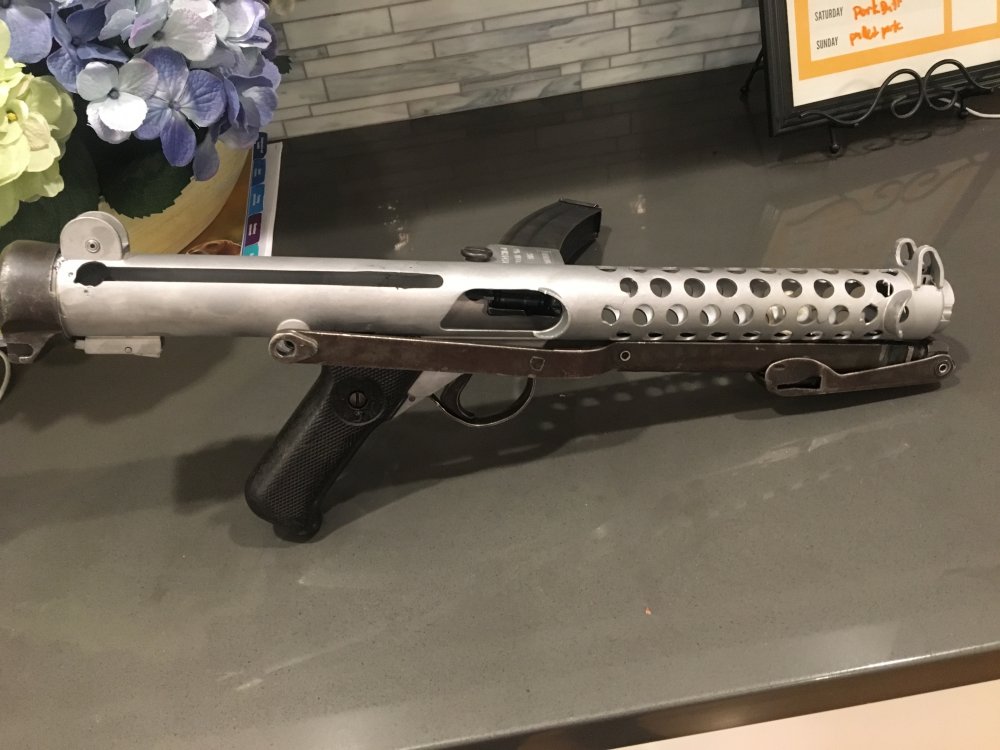 Notice the holes... they are not perfect and the alignment was a little off, but over all I am pleased with how it came out. I need to go and clean up the holes and make them round again. There are also some pits in the metal, but they are few and they do not bother me.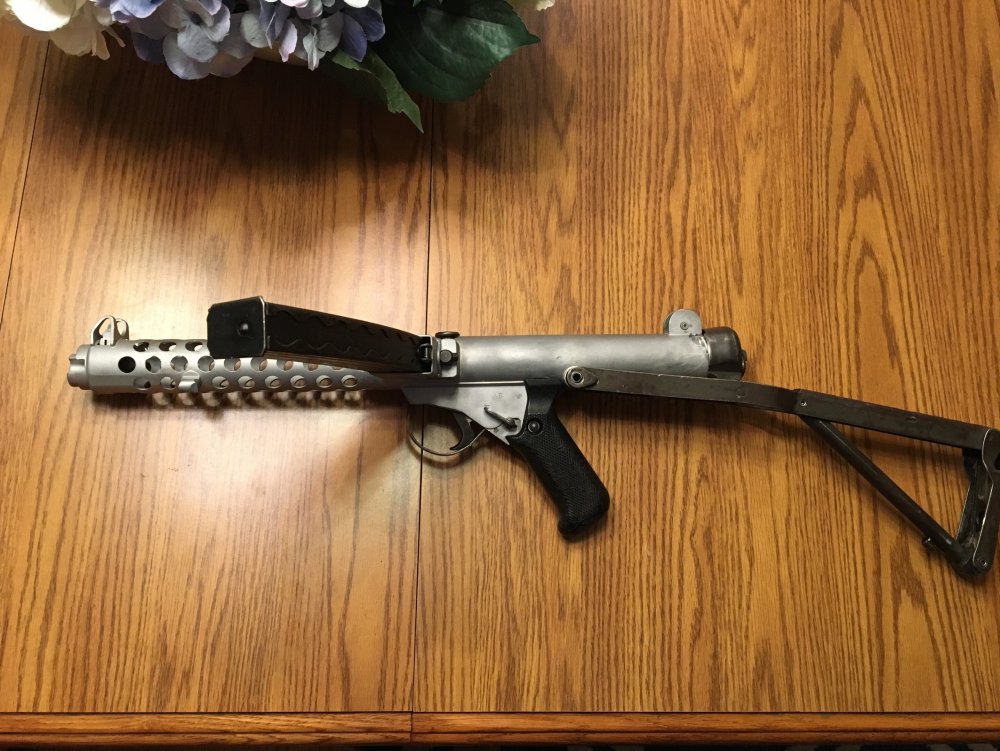 Last edited: