Well-Known Member
RPF PREMIUM MEMBER
Here's a job I've been laboring on and off for 6 months and finally ***completed - Dumbledore's Lectern! A full scale, screen accurate replica done as a commission. ((is this... studio scale? I'm really not sure, lol))
Initially I was presented by the client with some readily available digital files to print.. ...but I'm such a traumatized stickler for accuracy, I ended up resculpting everything from scratch in Zbrush. We had seen the actual prop at the Studio Tour in London, so I used photos from that trip as well as google-sourced photos from other tourists to ensure details matched up right, as we know even the best screenshots will usually obscure some fine details!
After that was "simply" cutting and printing parts, then a bundle of obligatory finishing - molding and molding and molding and casting, including my first foray into epoxy 'art' in creating a glitter-swirled orb for the owl to sit on. The entire thing is built around a steel pipe framework bolted to plywood in the rotocast base, and a custom welded armature cast into the owl's legs to provide structure for the bookrest and (yet to be finalized) candlesticks. All the clear pieces are Resin Obsession's deep pour epoxy, and the rest is mostly rotocast 300 resin. The owl's body is cast solid, and front heavy, to counterbalance some of the bookrest/candle weight. The feet are cast over 2" acrylic balls to ensure a nice 'grabby' final fit, and mounted to their own removable steel sub-base for ease of safe transport without needing to hire a truck. The candles are also modular, and the owl/bookrest assembly is removable for transport as well.
Some of the progress of the build: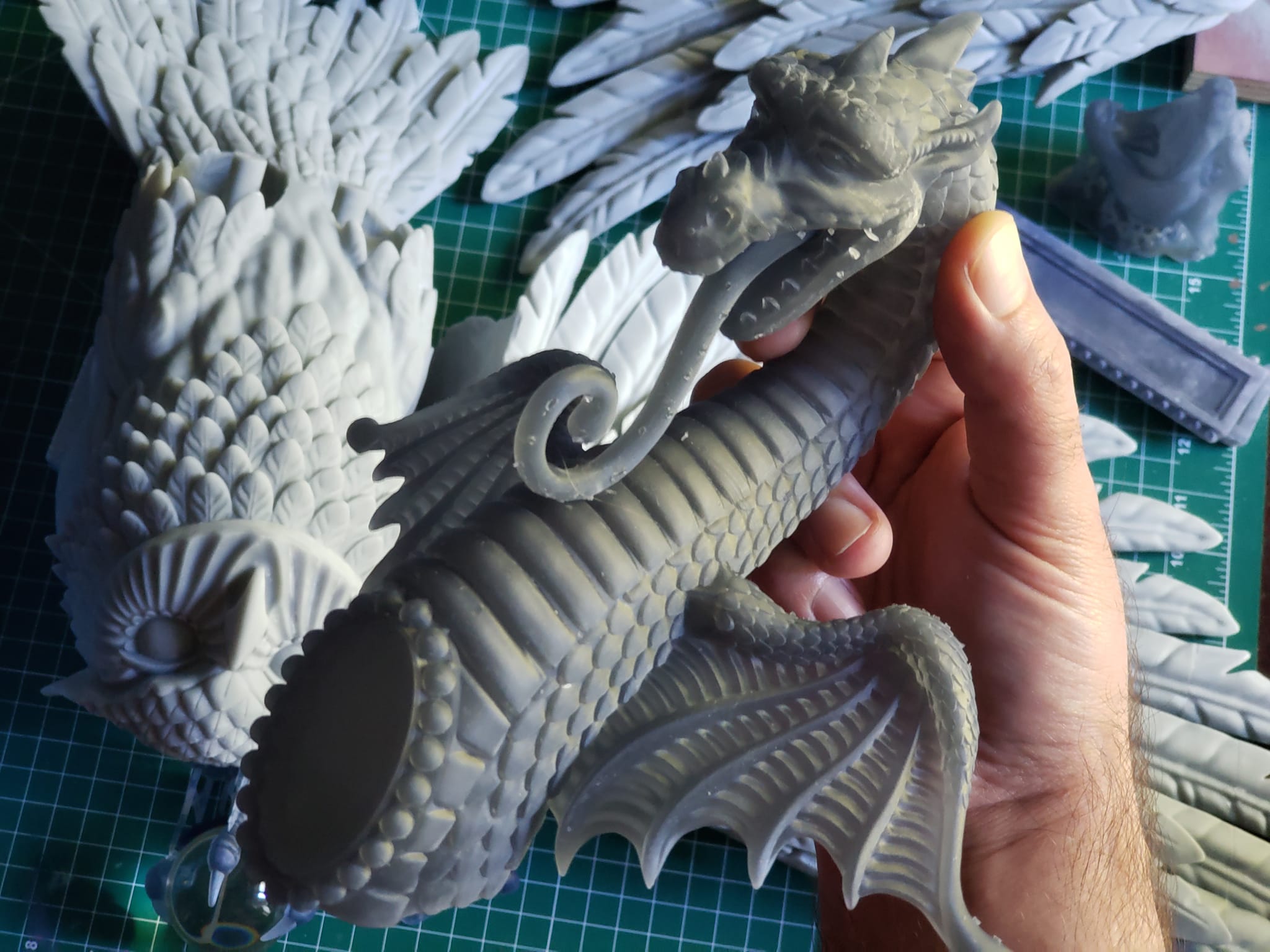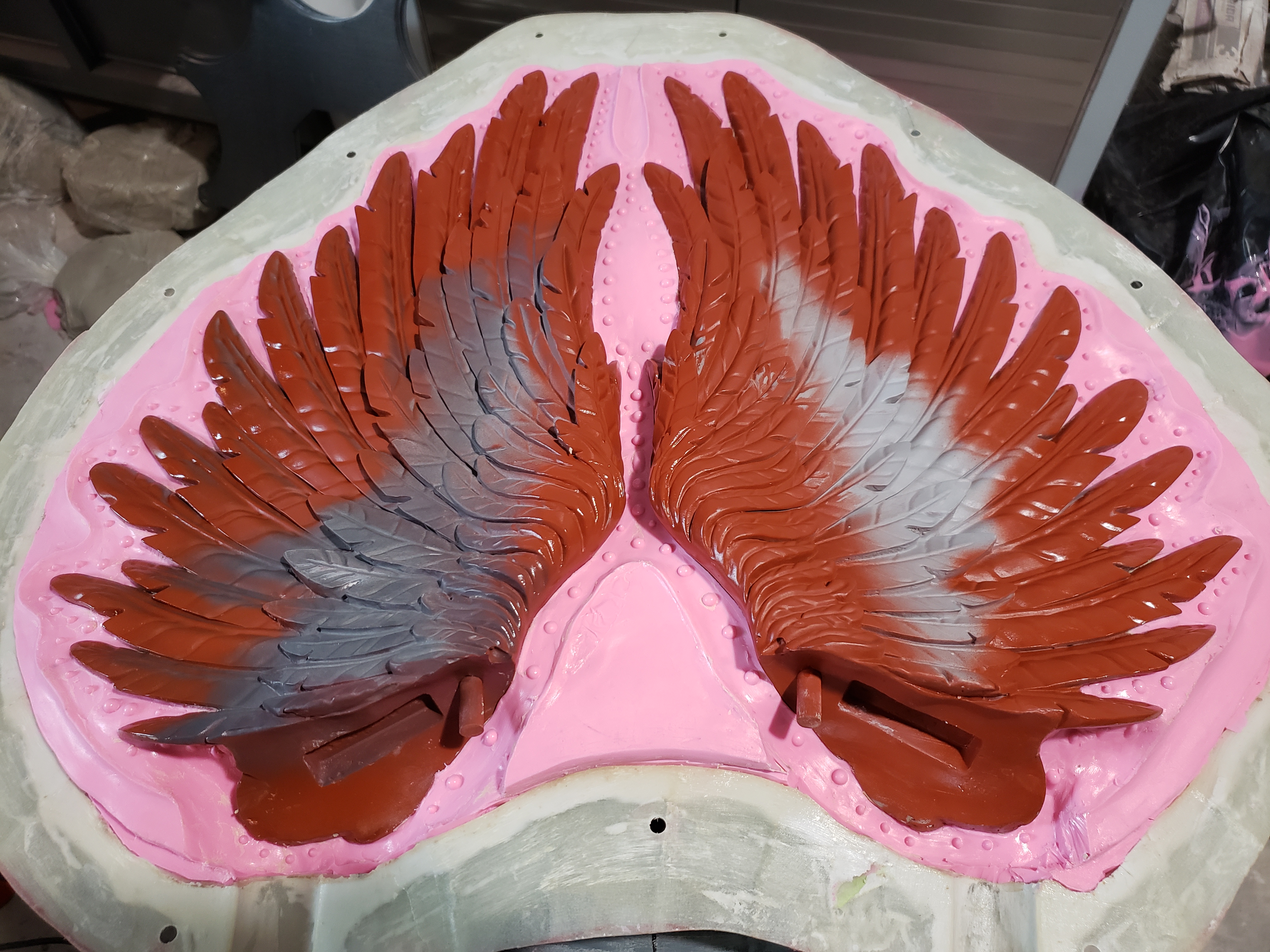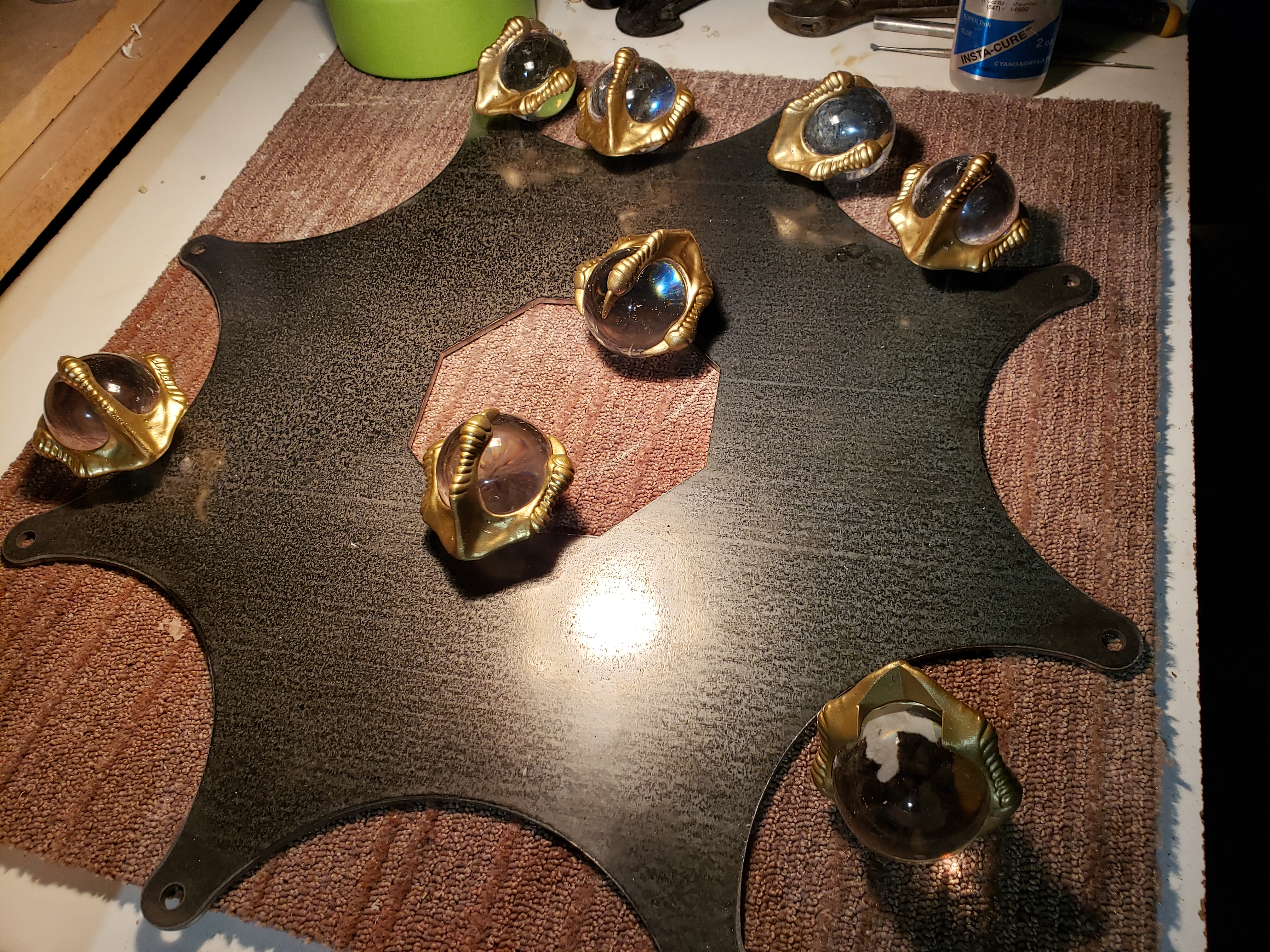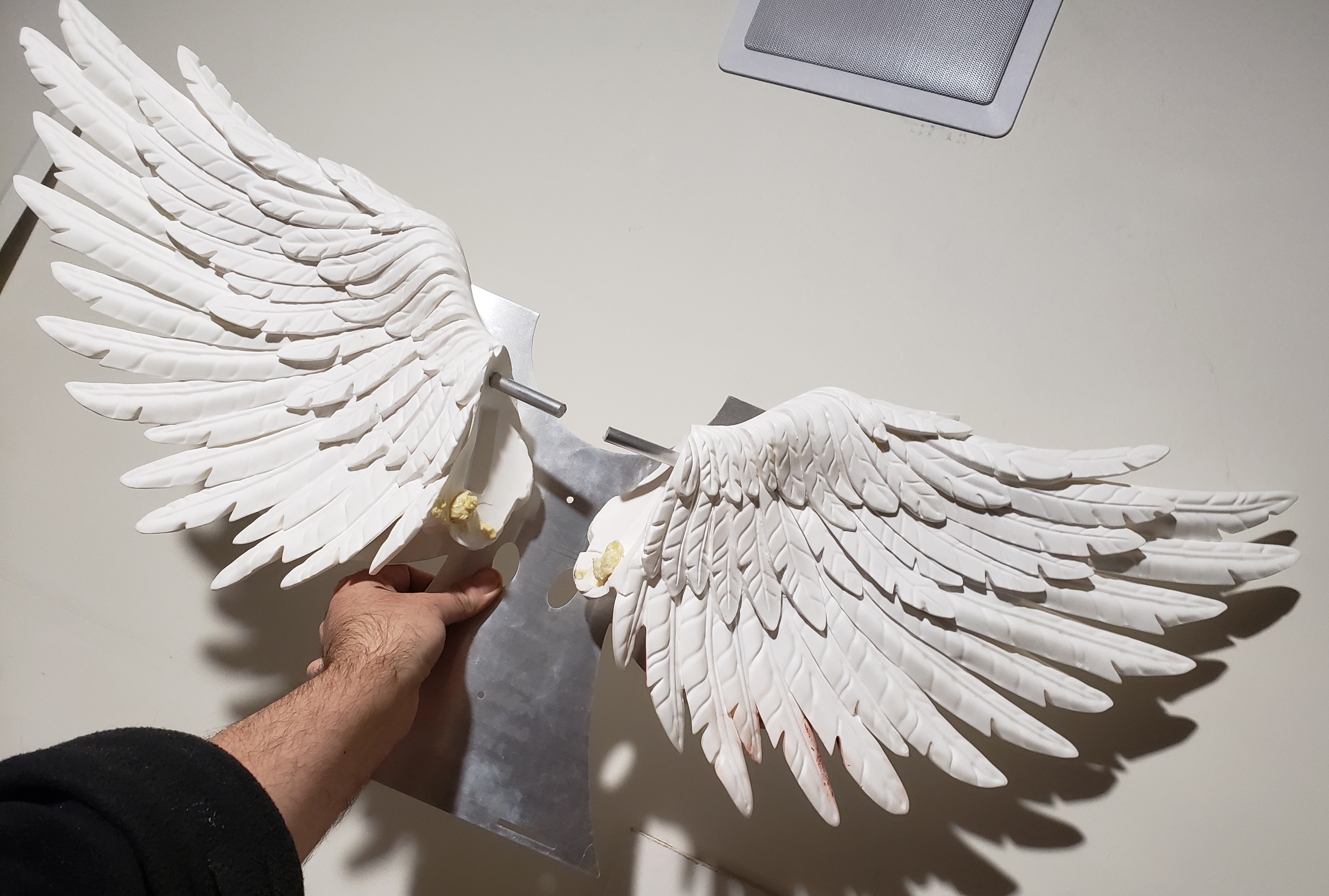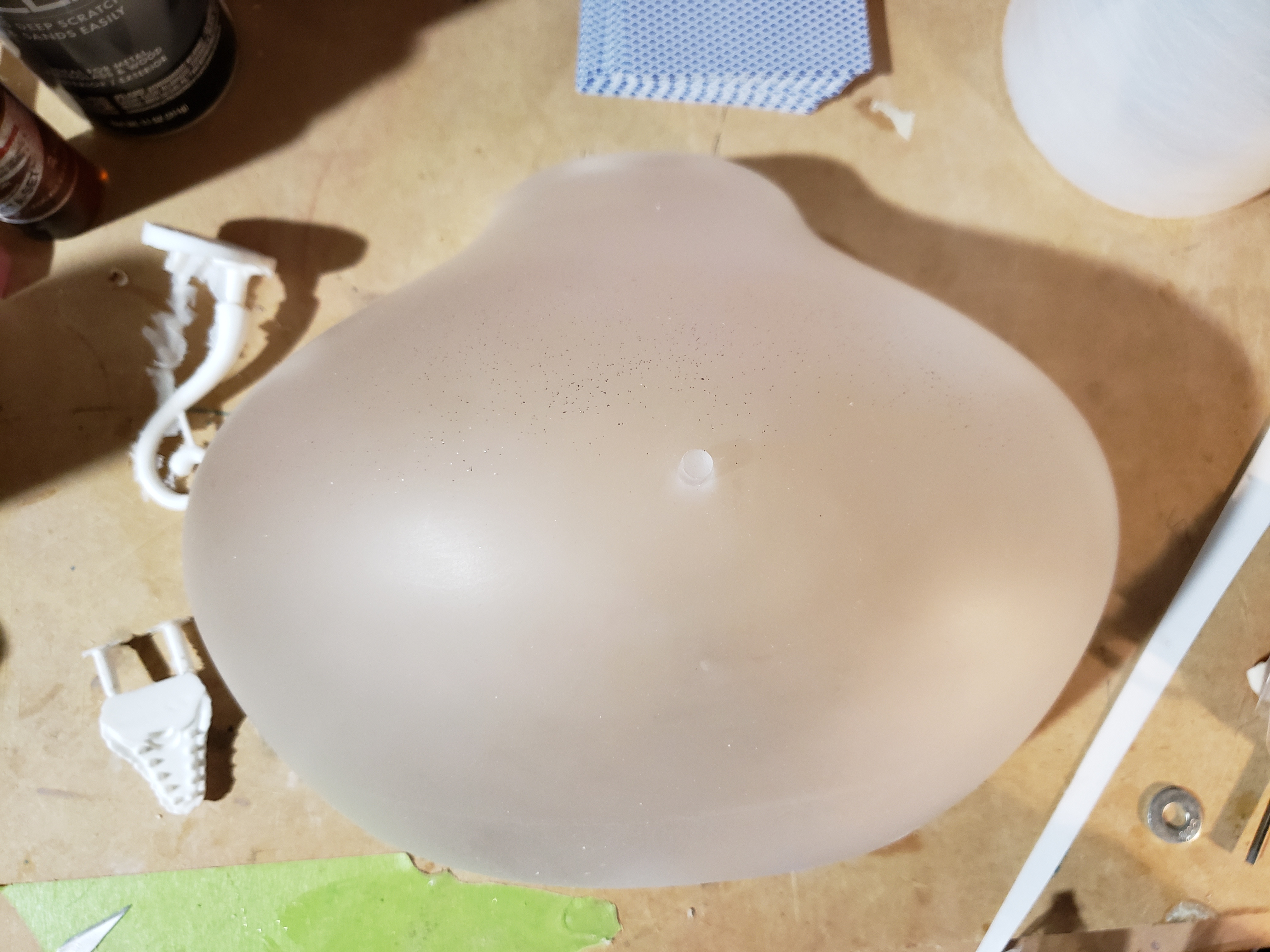 And finally a few more pics I managed to grab of the finished lectern: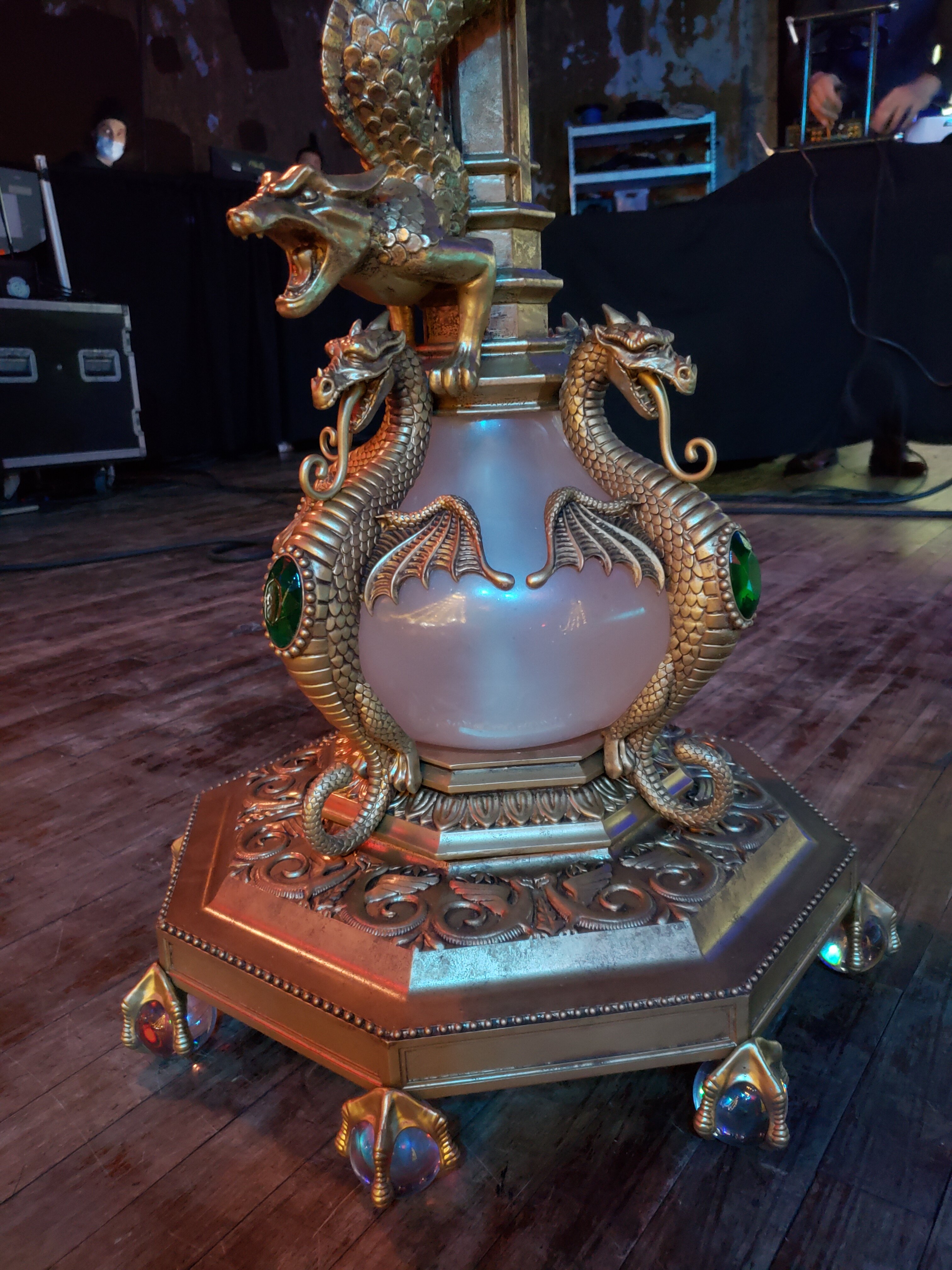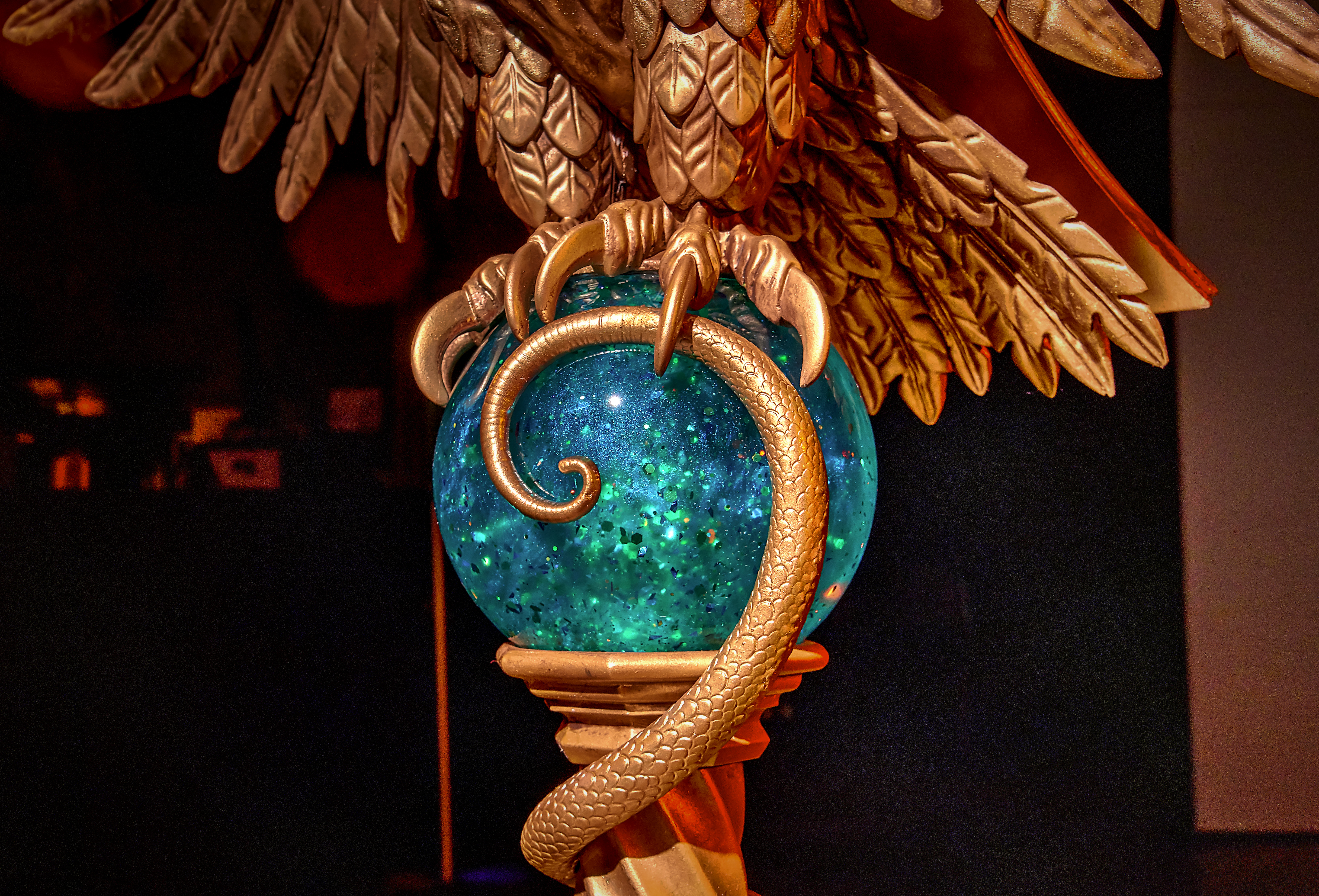 I hit a hard deadline before I could source all the parts to thoroughly replicate the candlesticks - that will be the final thing to nail down. The obligatory last-minute crunch on projects like this was especially rough with this one... IIRC I pulled 72 hours on about 3.5 hours of sleep to bring this one in. Even recruited my girlfriend to put in some hours the last couple days, haha. Post your own crunch horror stories if you like! Thanks for reading!
If you're in the midwest you can check out this thing for yourself at future Potter-themed Awkward Nerd Events shows in Milwaukee. Feel free to follow me on Facebook and Instagram at Afterlife Modelworks.