Hello All!
I told you I will not vanish.
So this time I'd like to show you my First ever, prop.
Because She got finished before my PR.
It was a build for my friend from the 501st Hungarian brigade.
Here she is: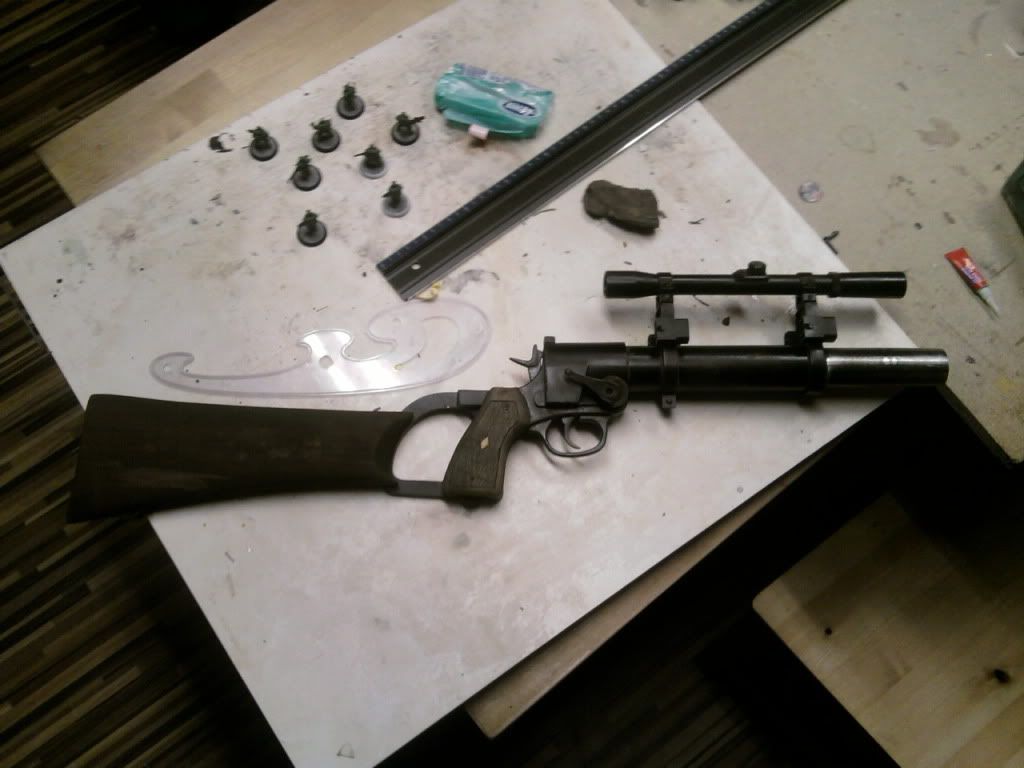 My collague holding her: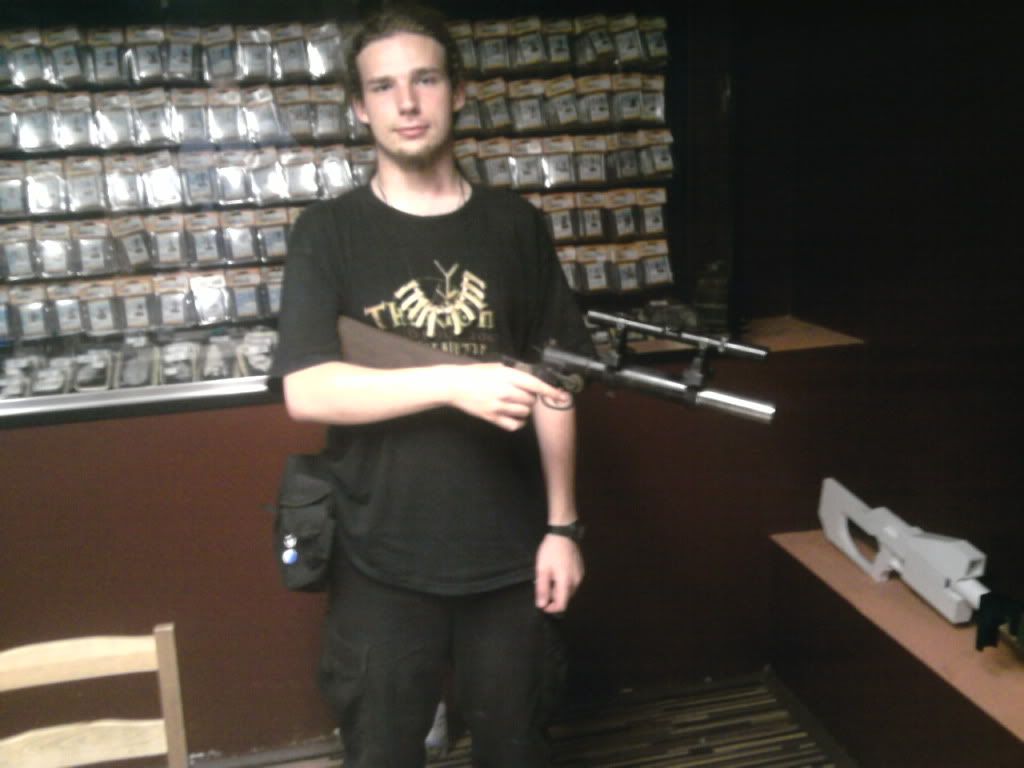 She was made from wood, foamed PVC, PVC tube, Printed circuit board, and a vacuum cleaners barrel.
So? What do you think?
Dork