I purchased some spiderman lenses 2nd hand and later realized that I really wanted that domed look, so I got some frames from tjack and tried to make my own.
Here is how that went.
On the right are the flat lenses that I purchased off another member here, and on the left are my new DIY domed lenses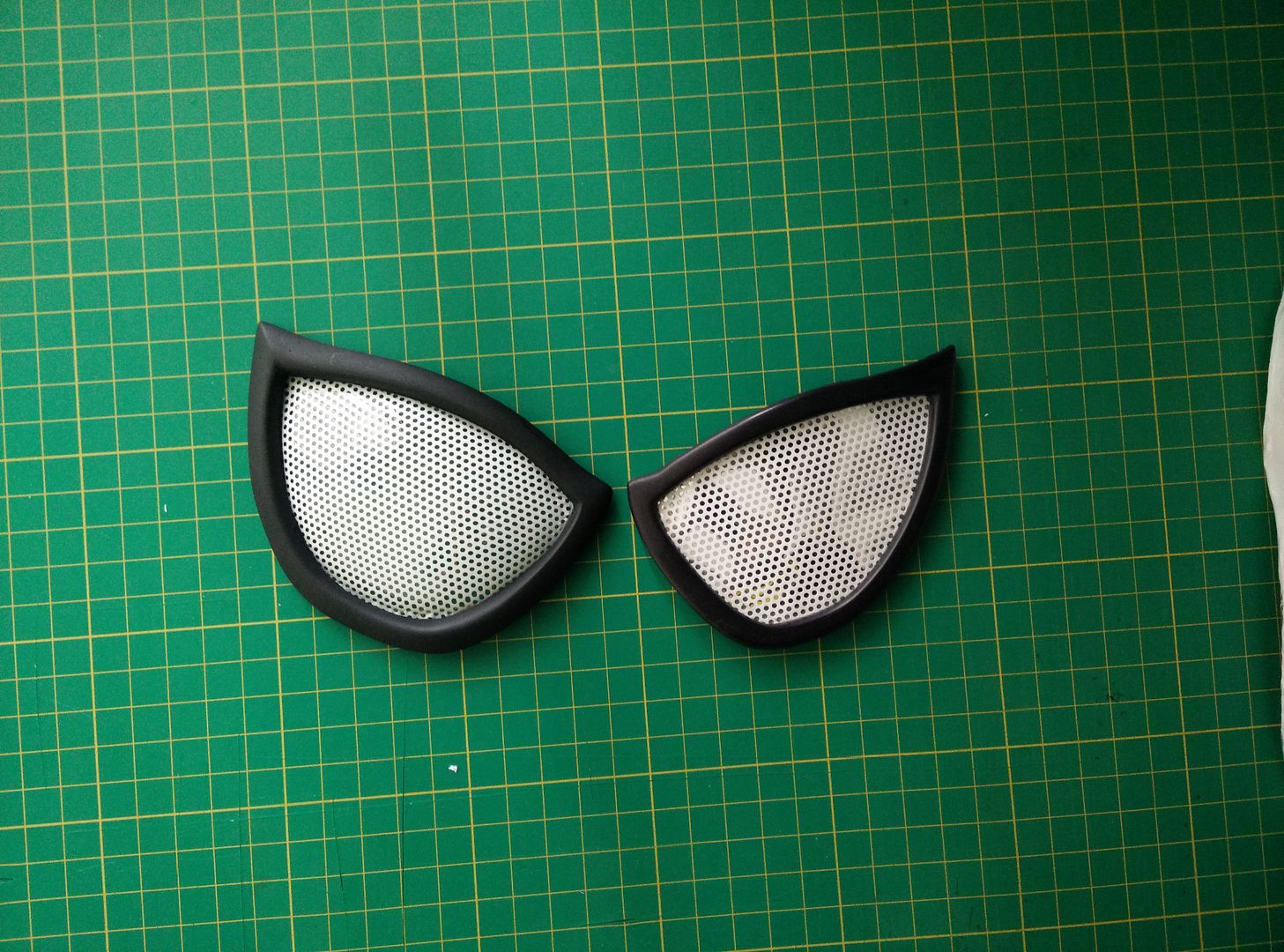 I used a clear 2 liter plastic soda bottle. I went to Dollar General and bought some 2 liter and 3 liter soda so I can try and get a nice curve (less than $1 per bottle of soda). I ended up using the 2 liter bottle and I cut out the top curved portion to use as my lens material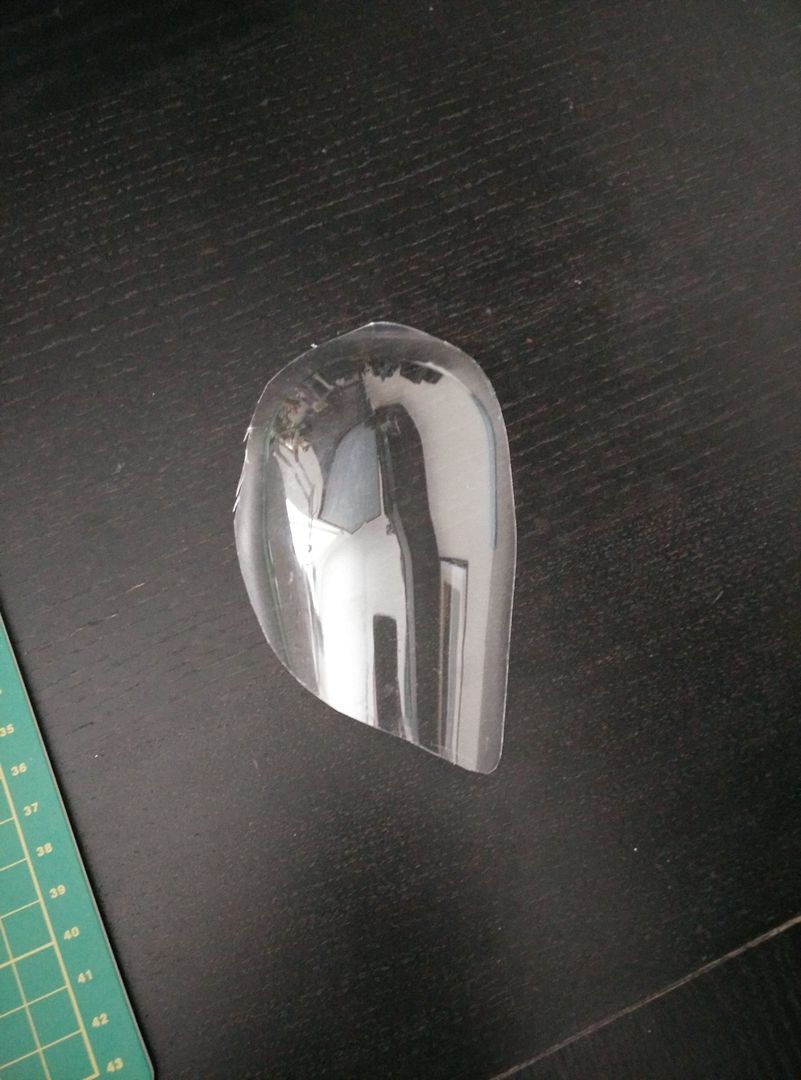 Next I trimmed it down to fit my lenses and marked the edge with a marker
Next I took a ball point pen and started tracing the line that I marked. I went over it many times to dent it. This will curve the plastic up and make it easier to glue on to the frames.
you can see how the edge now curves up, all I did was go over it many times with a pen. You can use anything else as long as it is not too sharp to cut through the plastic, all we are trying to do here is crease it.
If you do the same thing to the lip you can get it more flat which makes it easier to glue to the frames later. I should have spent more time on this... maybe next time.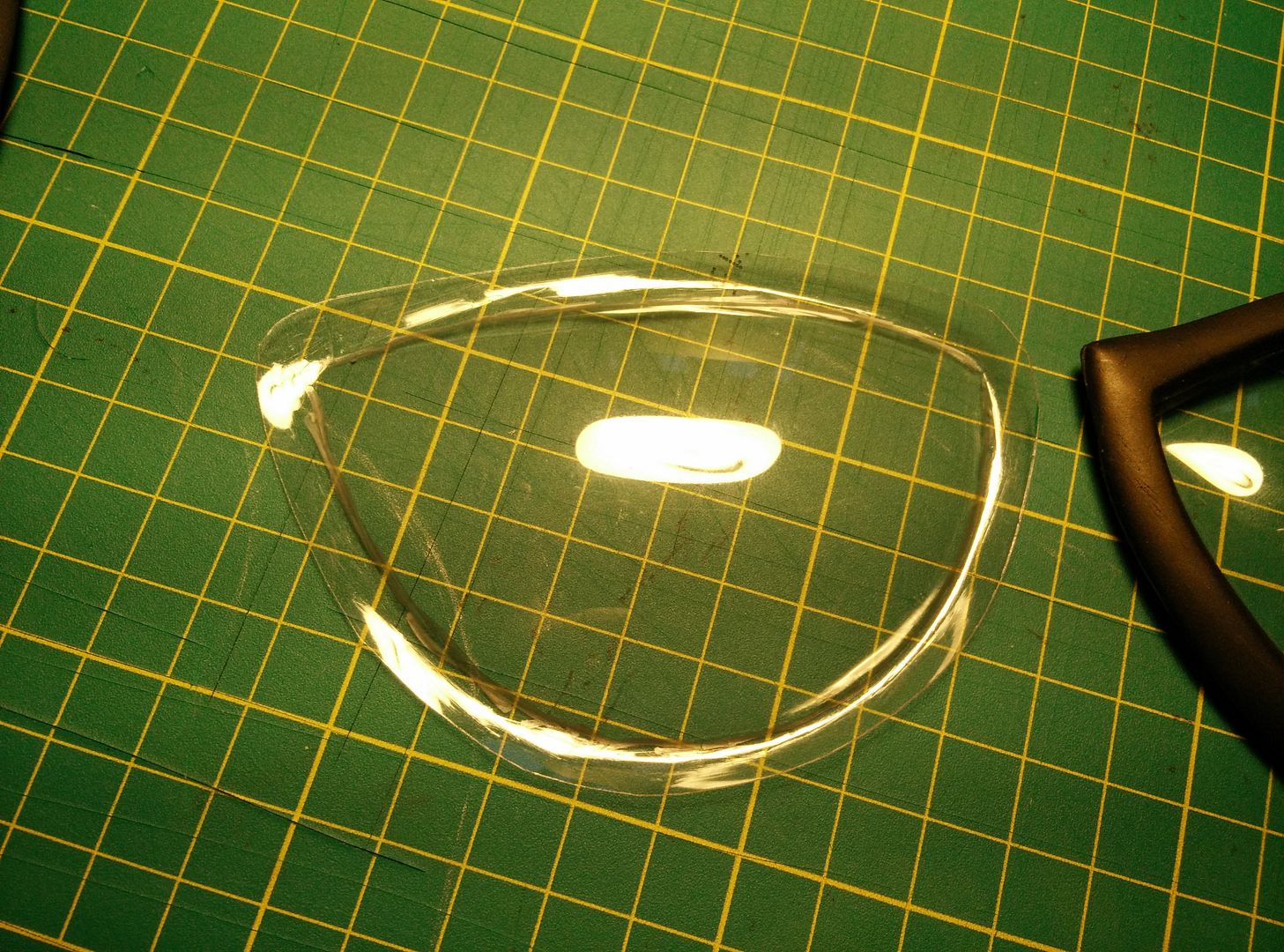 Next I fitted them onto my face shell
I had my brother cut out small circles in vinyl to stick over this. Since you probably dont have a vinyl cutter at your disposal you may want to contact a sign shop and get small sheets of this material. Basically it is white vinyl that they stick on windows, it comes pre cut with the holes in it.
and the mock up
This is how they look attached to the frames with hot glue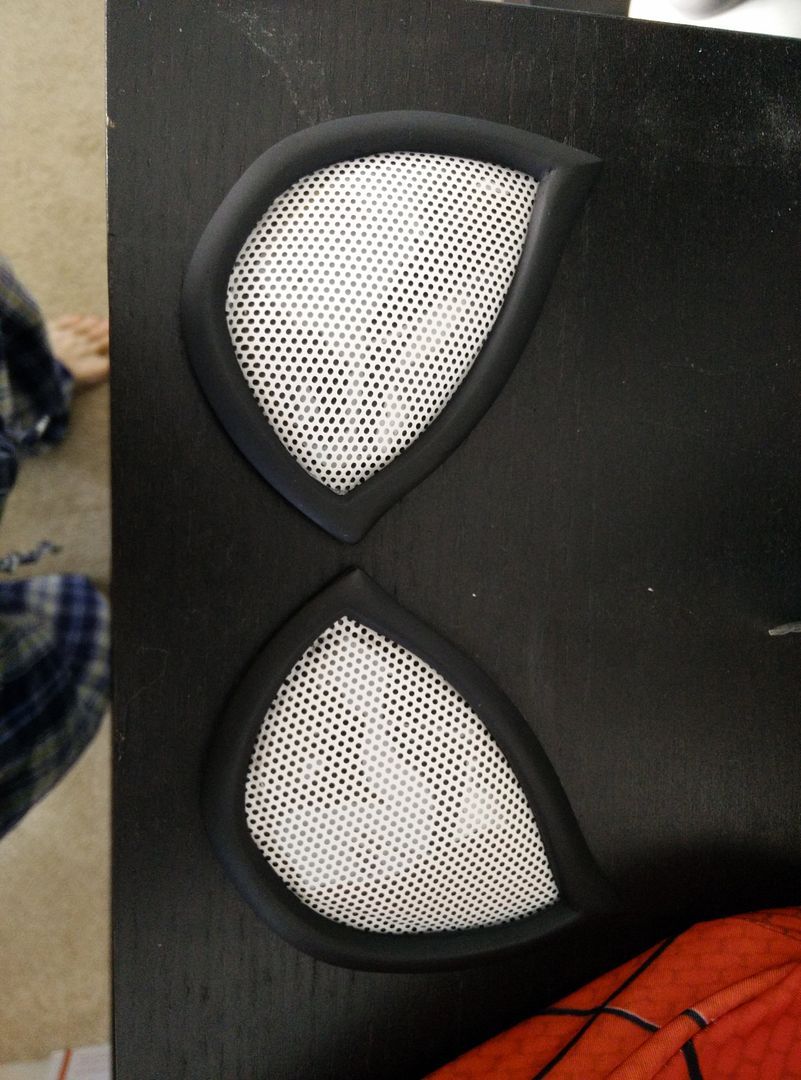 Hot glue is not the best thing to use here because the plastic is pretty rigid and hot glue will not hold as strong as it needs. I will need to find another adhesive to permanently attach them.
Here it is next to the flat lenses again
Hope this helps others do something similar.
I may re do it since now I know what to expect, and since the material cost is less than $1
Let me know if you have any questions, Ill do my best to answer them.