Hey guys, I have been looking to do a Red 10 Studio scale kit for a while now. Soon as I am done with my Red 12. I would like to start a discussion on the Red 10 Pyro X-wing that we could come to some kind of conclusion on the X-Wing Pyro Model itself. I really want to know for accuracy; what it looked like. I have some pictures that I have collected over the years, but my eyes may not see what you see, and I would value your opinion on what this X-wing does and does not have. I know of the older threads on here, but many pictures are gone and really not more then a few pages of discussion on the Red 10 was actually talked about.
Does anyone have any really good pictures of this kit? I know that there are some out there that are not shown of this X-wing.
What I know for myself ( please correct if I am wrong.)
1. Pyro model on table with rest of the X-wings, its seen in the far back but not finished at that time. Still being painted.
2. I see a yellow nose, And some yellow down the side like Red 4. Trench Olive Oxide with Misted Depot Buff and Mud. Yellow below the cockpit like Red Leader. ( Mud)
3. Grey line down the front of the nose to the cockpit? Used Lark Dk Gry ( Floquil or Archive X)
4. Not a true blue cockpit. Grayish color? Used Archive X- ANH Stormy Sea
5. 1 Red laser on the Port side. ( Caboose Red)
This is all I can get from my pictures. The x-wing does appear to be more clean looking on the Back end but very dirty on the front.
In picture number 4 of the multi picture shot. This is the only time I have seen this picture, Does anyone actually have the full size of that?
Thank you for any help or discussion we could do about this kit. I really want to do this correctly and to get the correct paint scheme would help anyone if they wanted to make it.
I added the picture of Red 12 with Red 10 behind it so people can see the red laser from that side.
Note: added a picture that has been enhanced. you can now see the yellow on the nose. Dang thing almost looks like a Hero with that nose job.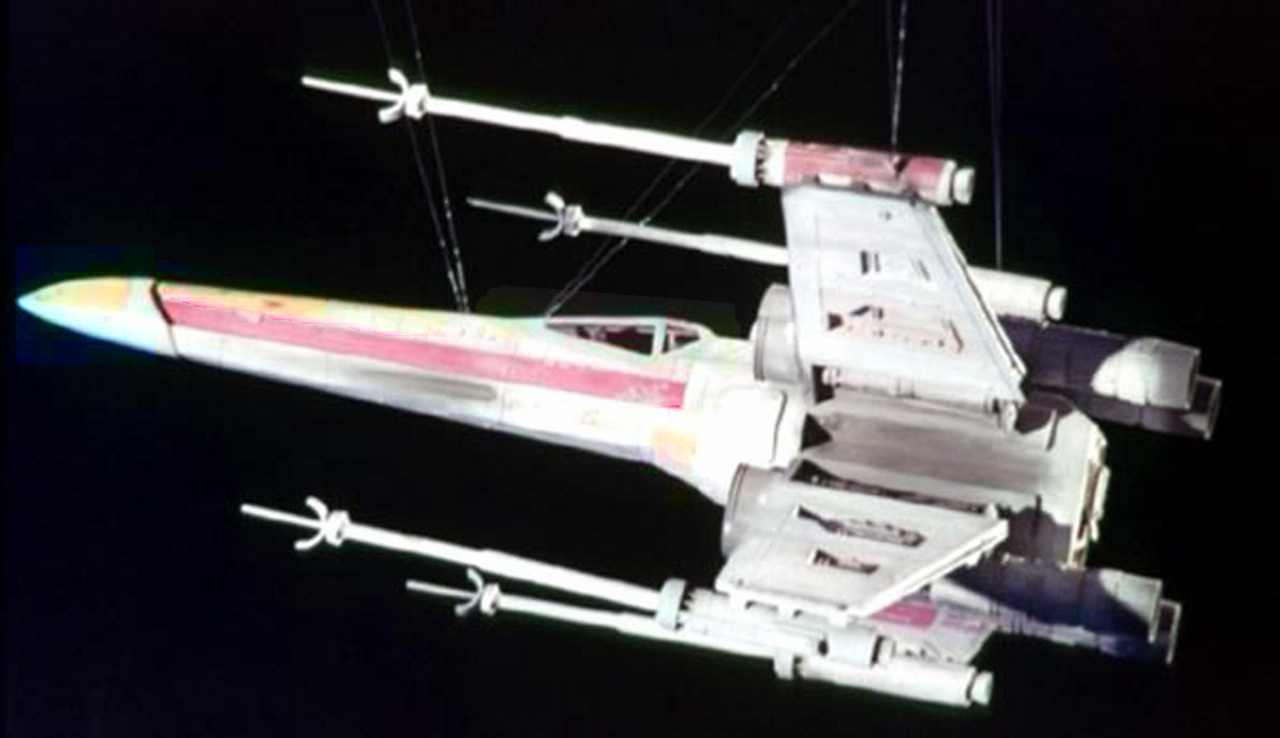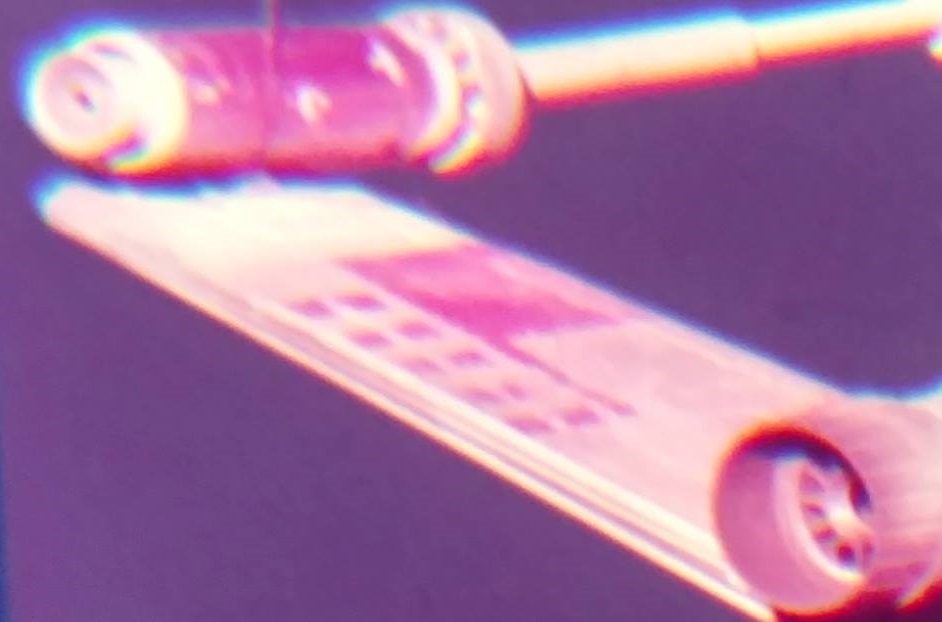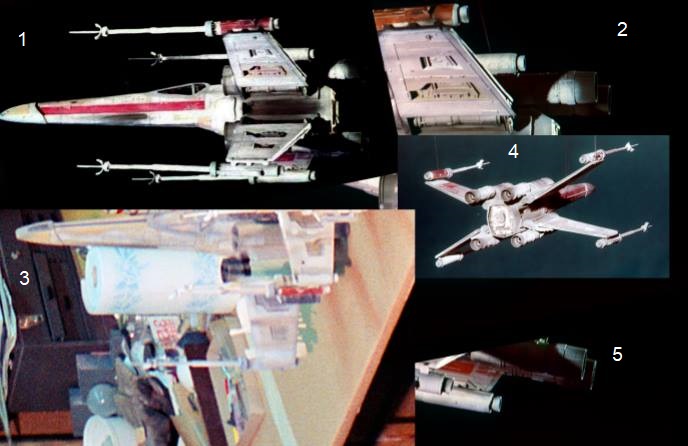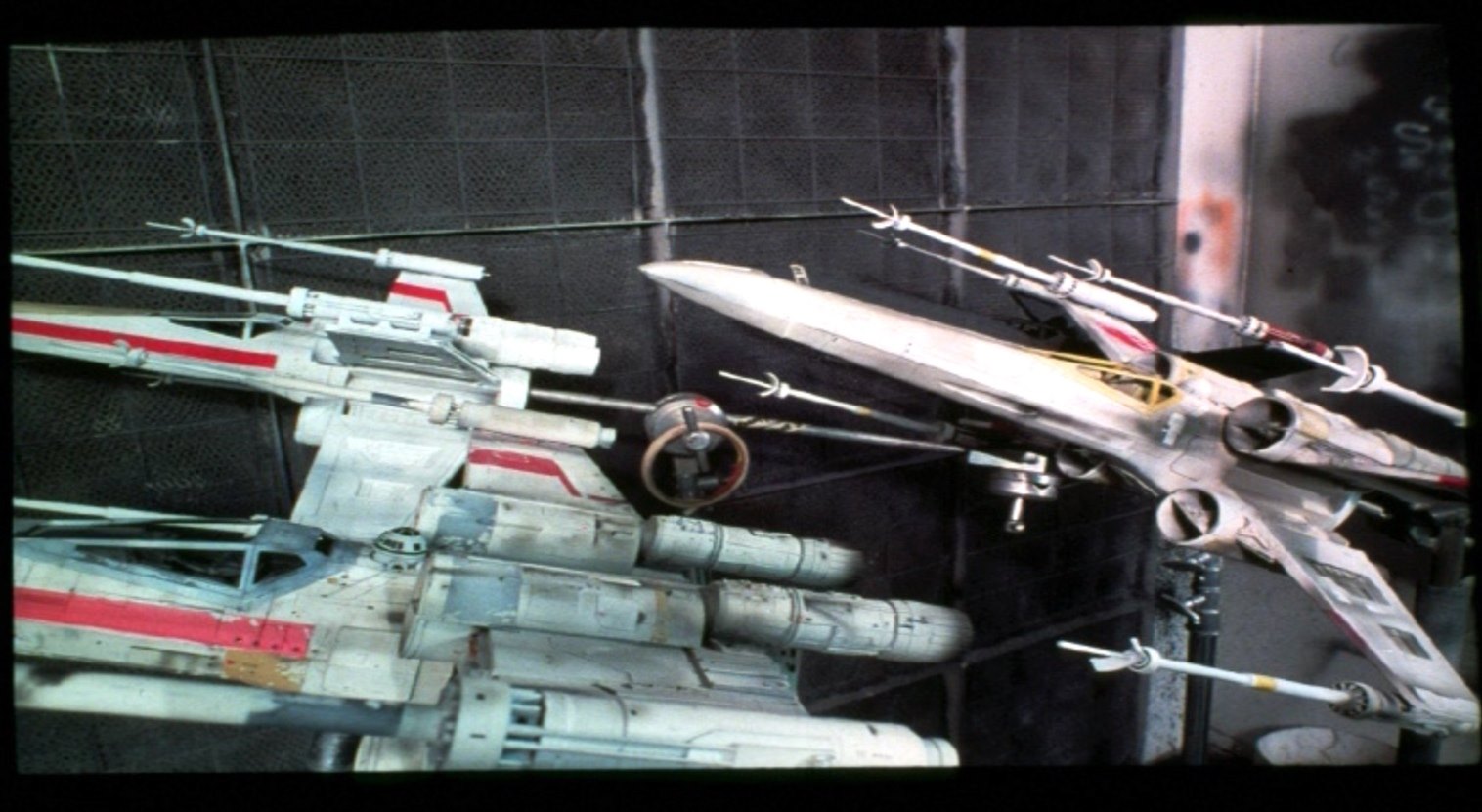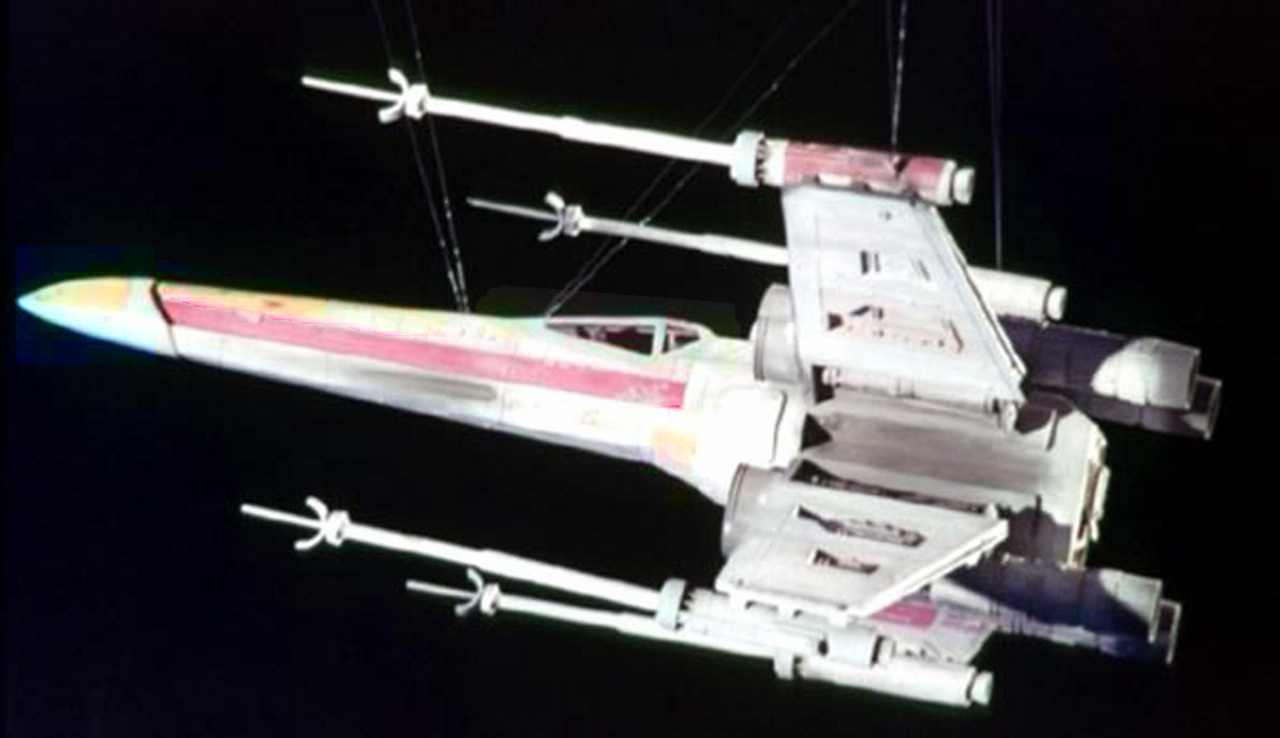 Last edited: