Well, after many hours of tinkering, I have a solid V3/chunk design. Some interpretations of this design (such as the STL file I linked to upthread, as well as the 2011 movie ring) have the "bars" on top and bottom of the insignia sloping down at a straight angle, then blending into the curve of the actual ring band. Here's a comparison of my design with the aforementioned STL file:
I went with something closer to Darryl Banks' version seen in GL (3rd series) # 49-50, with all three bands being consistently curved, and smoothly intersecting with the flat face of the GL symbol. I also went with Banks' version in that the three bands maintain their distinctiveness all the way 'round, rather than the outer two bands blending into the center band about halfway down the ring (as with the movie version). I may yet attempt to create the "blended" version (as seen on the licensed metal version of the "chunk" ring, and as drawn by several comic artists), as well.
I also created a few variants with different proportions. The original model is in the center, and the official version of the GL symbol (as used for licensing and merchandise) is on the bottom. Extended and squashed" versions surround them.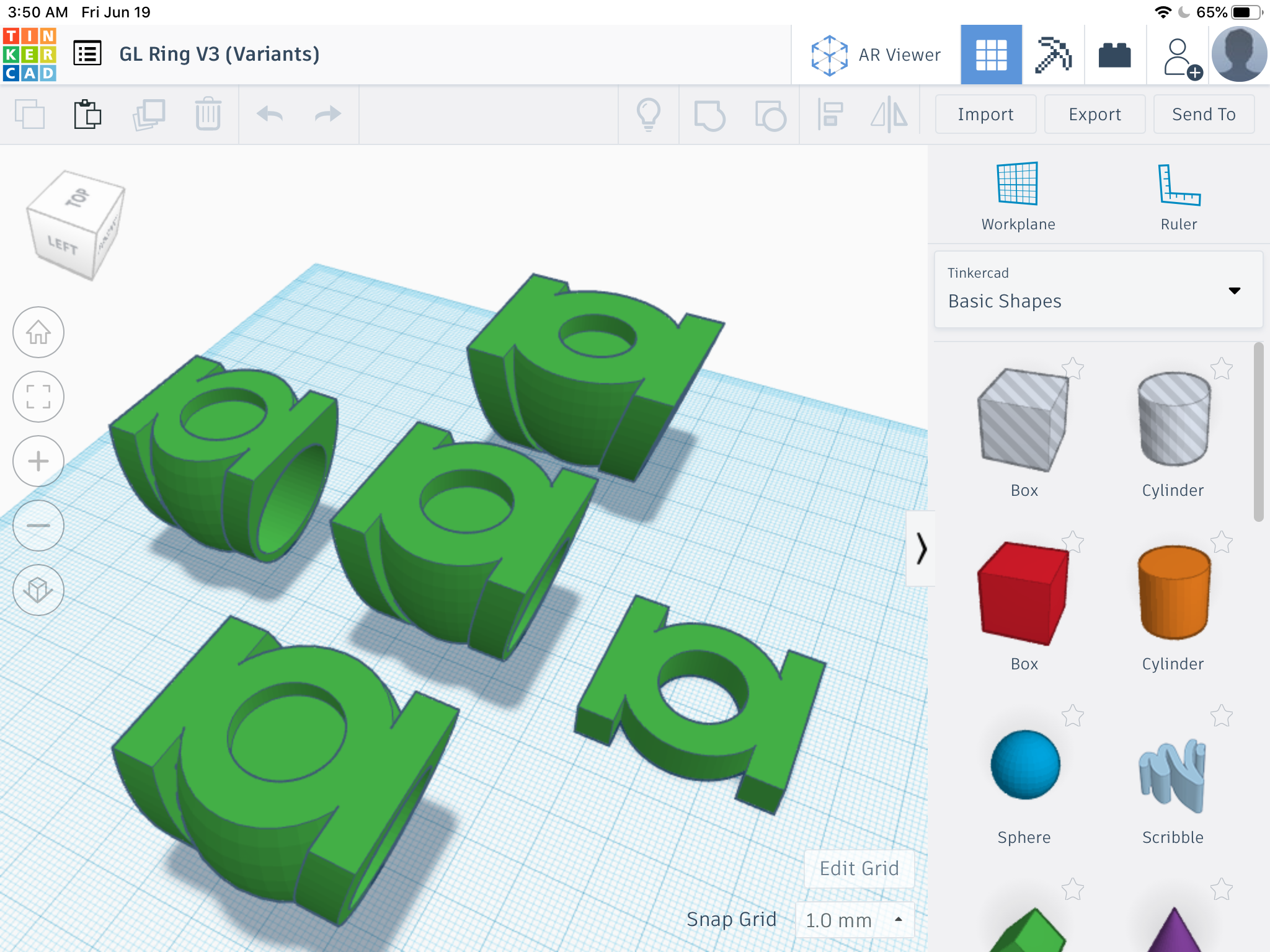 Feedback and suggestions are welcome. The hole in the ring is currently at 23.5 mm. I'm around a size 13, but I left some extra room, for now. And the holes at the center of the symbol on all versions are either 15 or 16mm, which will allow the installation of a 15mm green cabochon.
Last edited: