My brother in law ordered a deadpool costume and the mask looked horrible so I told him to order a blank one and Ill try to make the mask
Here is how that went.
We started off with a spiderman face shell pep file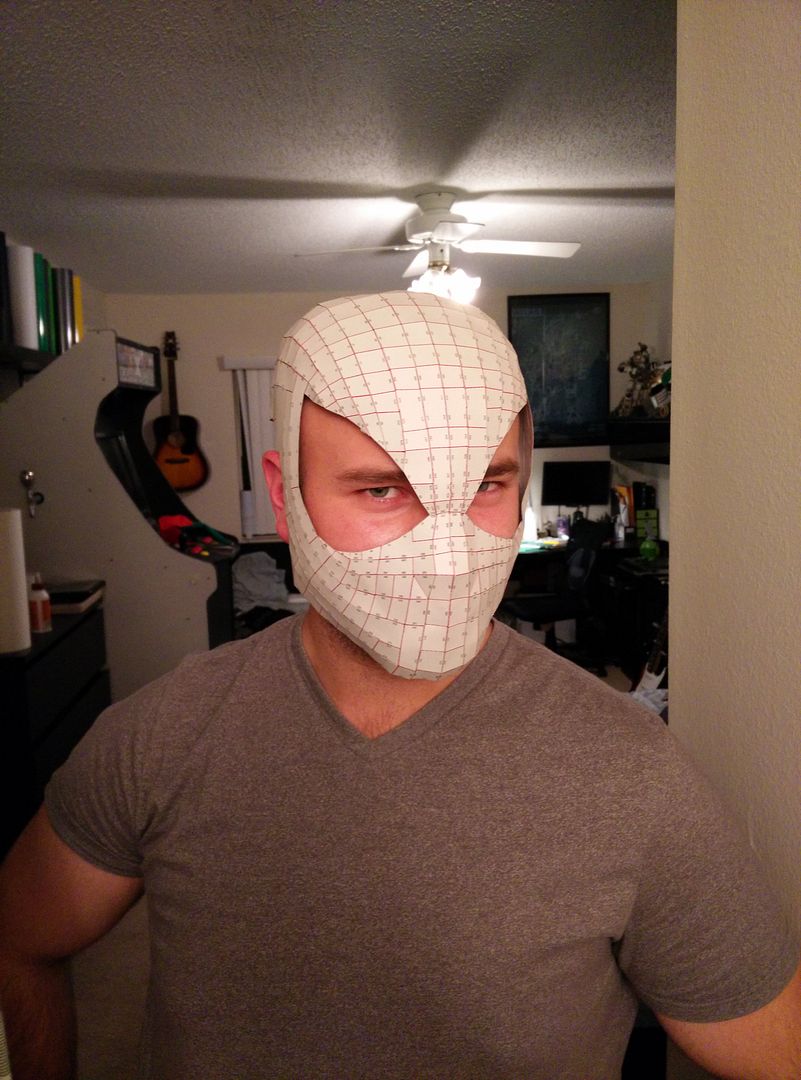 Figured that would be a good shape for the head.
This is my brother in law trying it on, looks like it fits but the back of the top will need to be adjusted.
I put some fiberglass resin on it to harden it and bought a cheap full face mask that I will cut up for the eye lenses
Now to get it right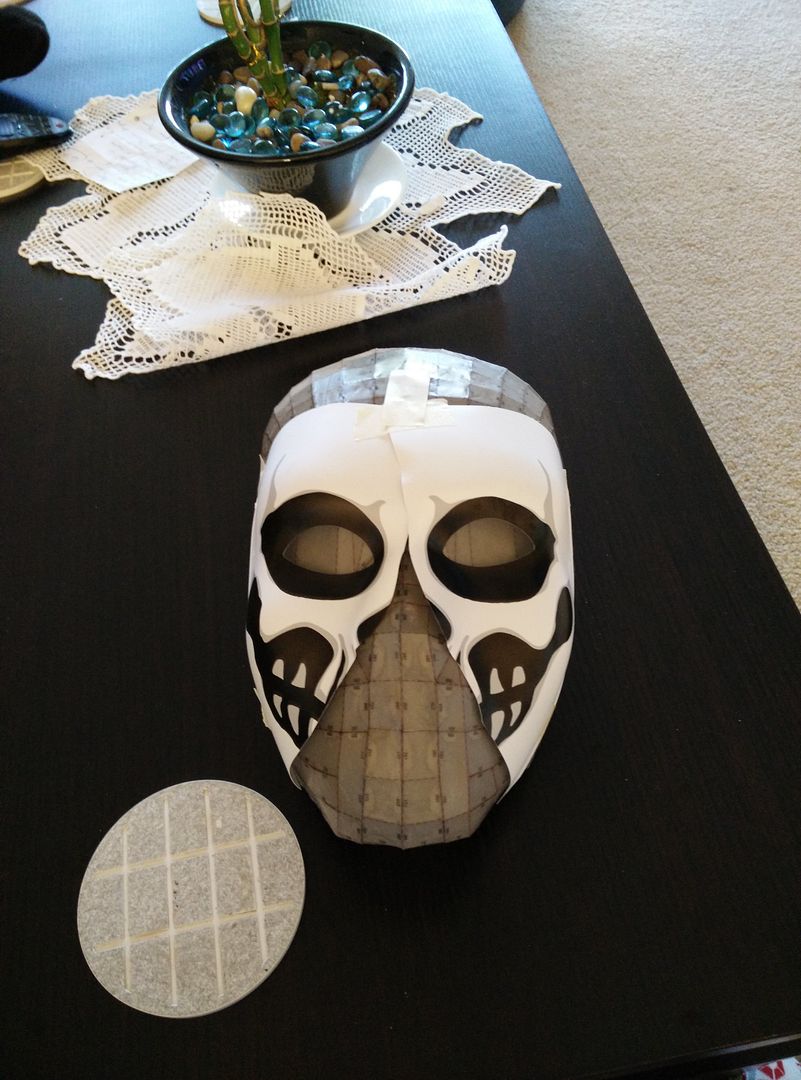 I used this picture as reference
Next I drew out the shape
I cut it a bit wider than my outline but I liked the look of it so I kept it big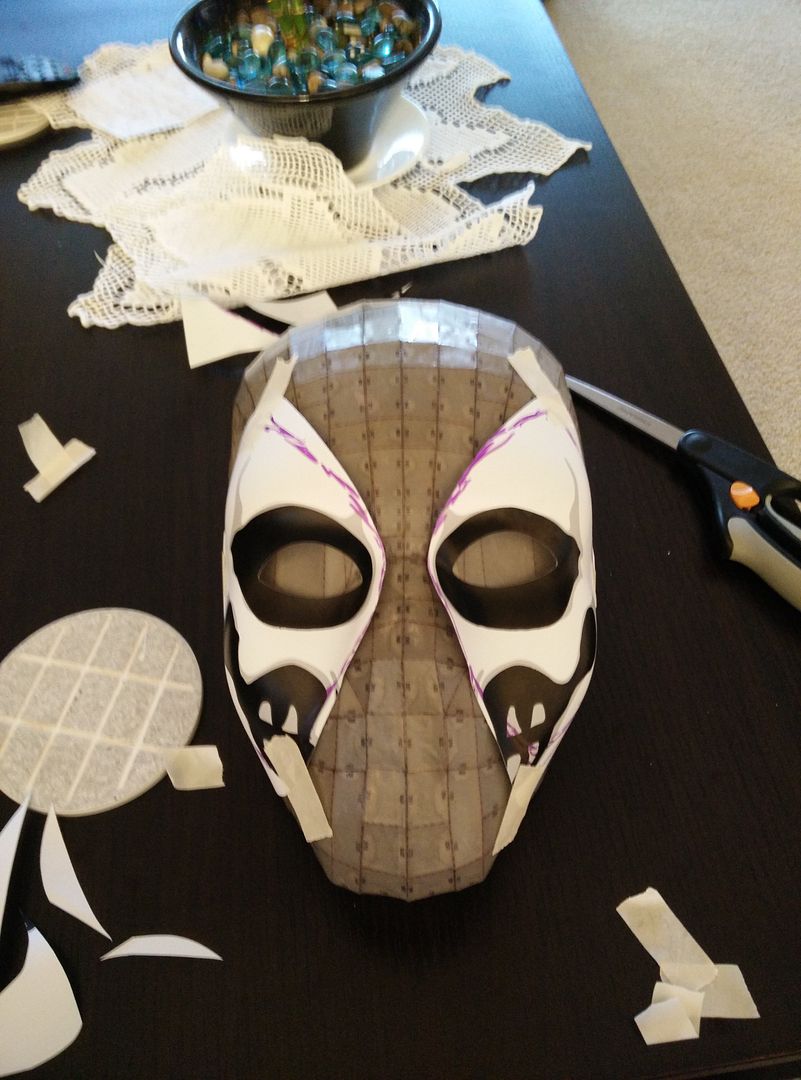 For the shell I cut slits in the back few rows and bent them forward to give it a nice contour that fits his head
The mask I cut up was very flimsy plastic so I needed to harden it. I first wrapped the shell in foil (fiberglass does not stick to foil)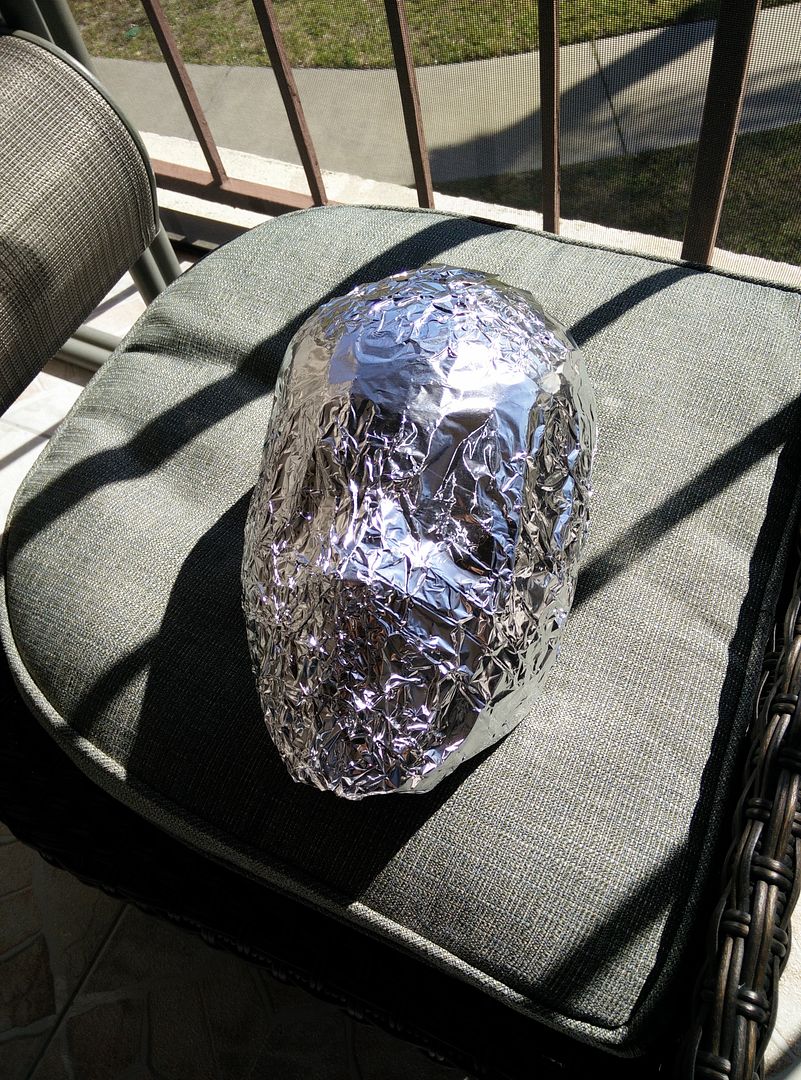 Next I layered some fiberglass on the inside of th cut up pieces and placed it on the shell, then I used rubberbands to hold in in place until it hardened
Here is my brother trying it on once it hardened and trimmed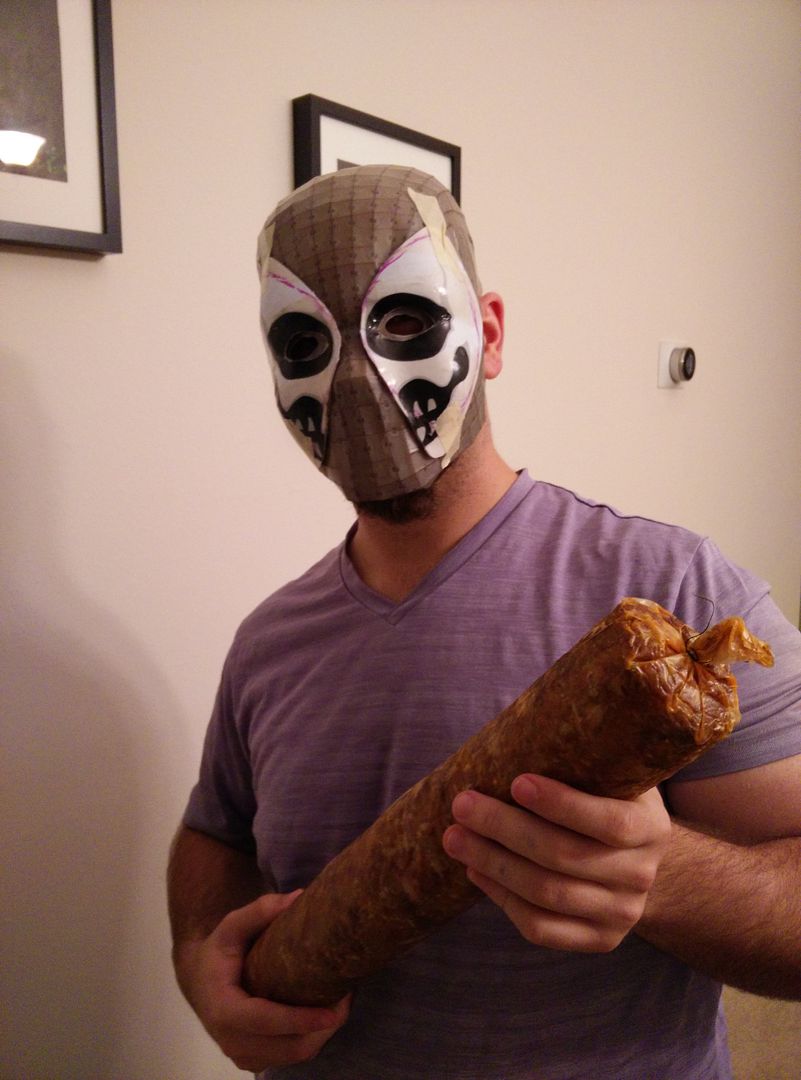 I did a base of white primer and cut the eye holes out... kind of looks like spawn here
Next I painted them black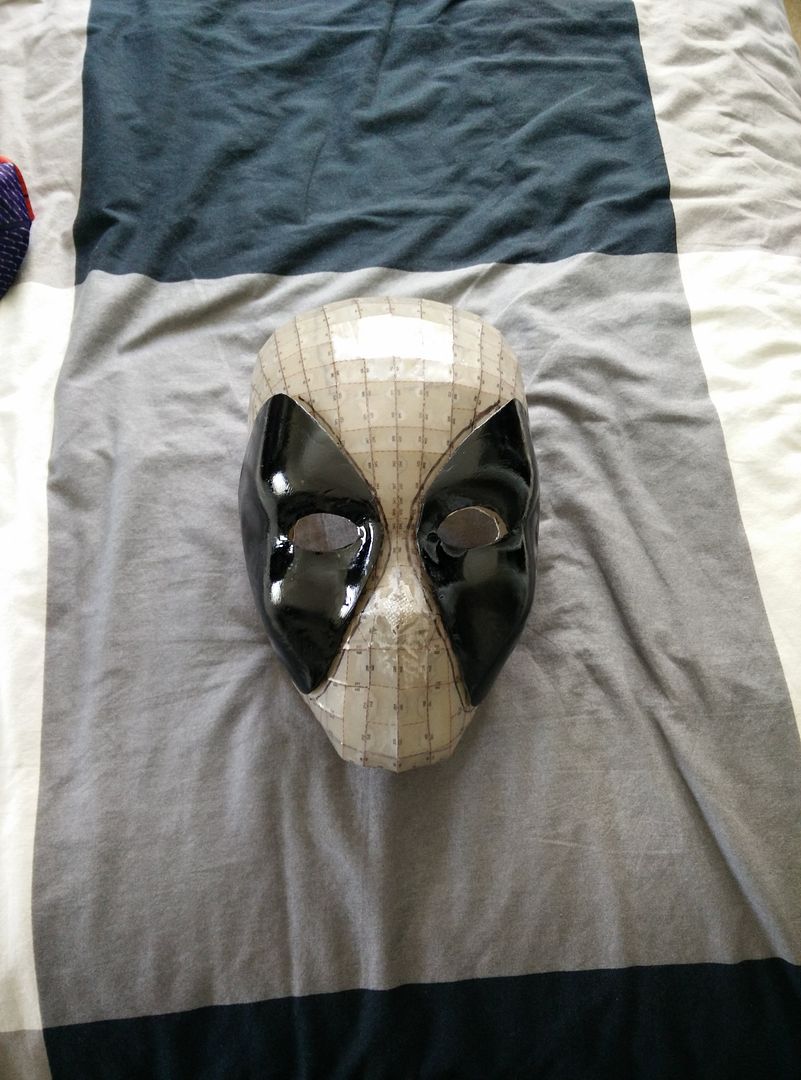 I temporarily taped some white paper for the eyes to give that white look until I get some white mesh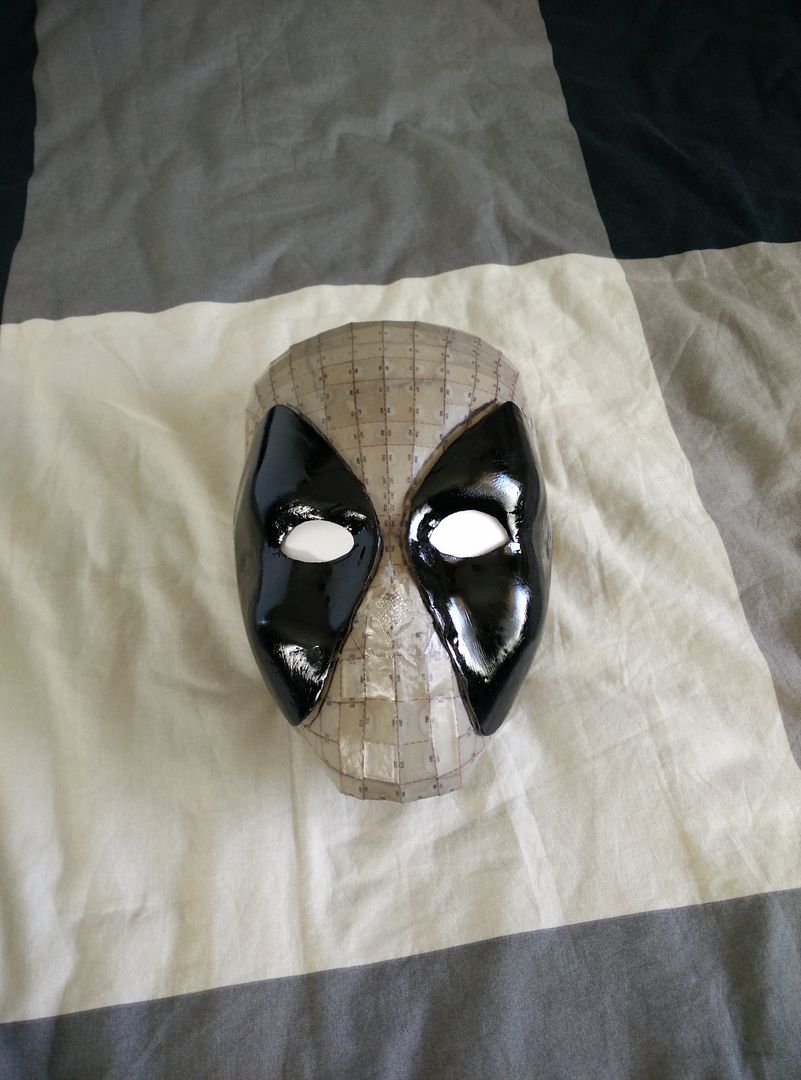 Here are the pieces
three magnets for each eye piece
and the somewhat finished product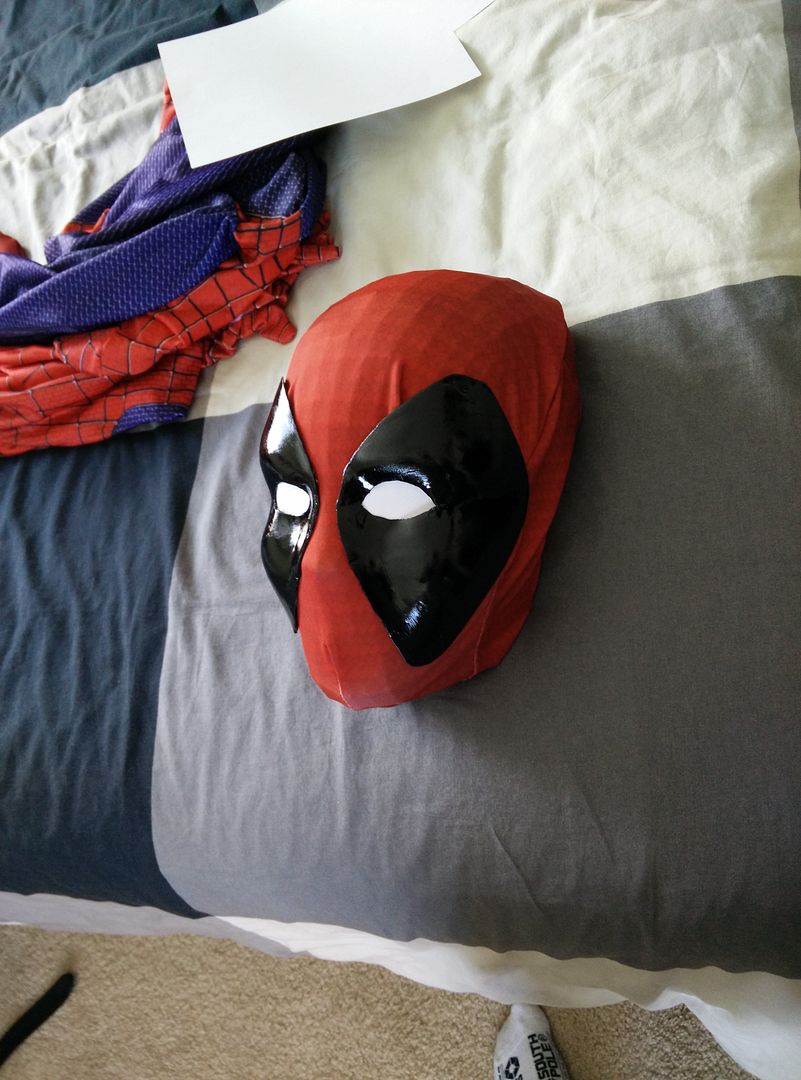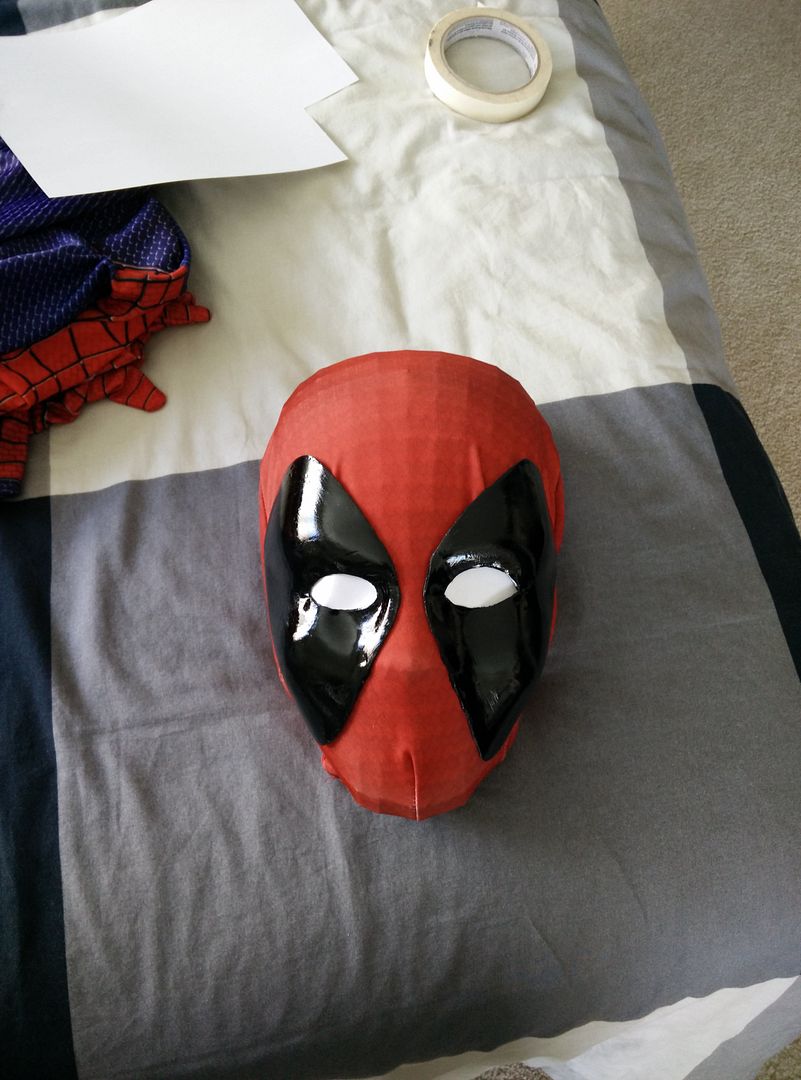 I still need to clean up the eye pieces a little bit and, I need to put the white mesh for the eyes, I need to drill some holes for breathing, and I might do a coat of primer on the shell just to make it all one color.
I am very satisfied with the look.
Let me know what you guys think.