Hiya all....
I've managed to land myself a custom build of a future Doctor's sonic. At the mo, I'm gathering information, and researching casings and how they are made.
I have 6 months to build, a low budget and any machining work will have to be outsourced. I am considering a build from brass and copper tubing, soldering all the components and making it so the chap can still get inside to change the batteries.
He's sent me the inners - nice an compact. Yes, the JB's were yummy. Real Cadbury ones from the UK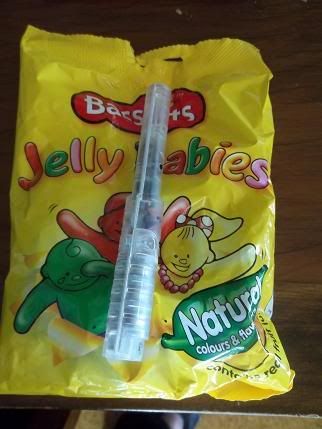 Any and all suggestions welcome ...
Last edited: