Many thanks everyone for all the warm welcome. And I'm proud to present the latest work of mine and it will be release under series 2 or R & S Toyz Town Design Studio Custom toys Predators series. The 1st of the 2 figures of Series 2 will be classic predator. Hope you all like it.
This time the armor make it hard to remove so In order not to break anything. I have decided to keep the armor in one intact piece. Still removable as it being held by rare earth magnet. So you can remove it act out the scene where he is being held and tied up on the totem ( Still had to figure out a way to make it up to scale, But will try to make it out )
I have went thru alot of reference on the original Predator design and the main body is always wet and glossy. So after all the main paint job and details works is done. I gave him a wet wash to make sure he looks wet like how he use to be. The longest time taken for this job is the facial details like the wet inner mouth and his eyes. White pupils with black iris. Totally different from the blood shot eyes from Berserker Predator. Another thing is his netting. Had to do them one at a time. But all the efforts are worth it once it complete.
Here are the main body with his head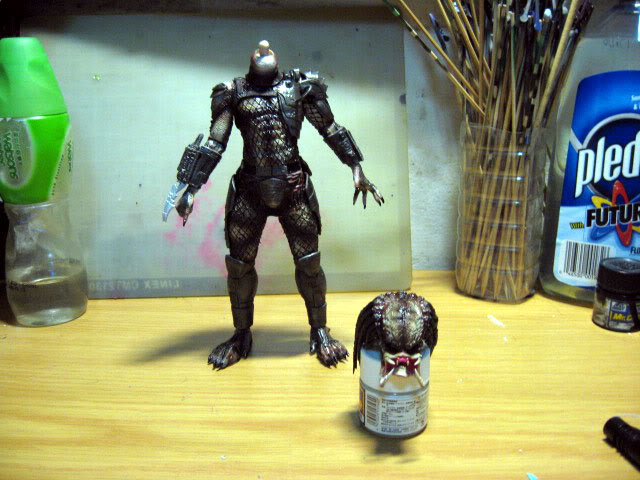 A close up on the details I done on Classic. Top of the head. It nice and wet looking.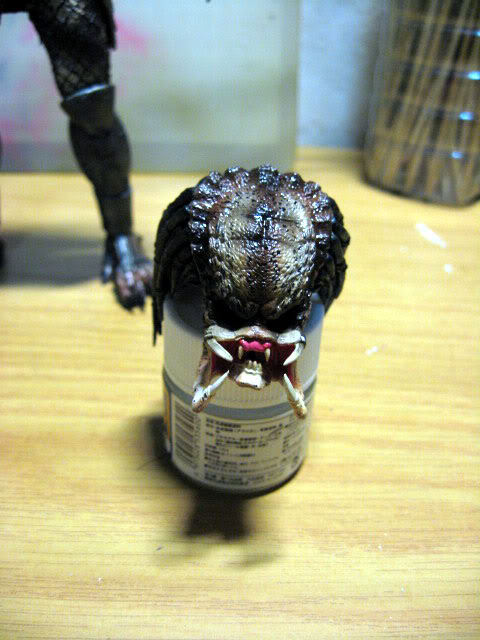 Frontal Facial Feature.
Head attached to the body. He is ready for action.
The armor is polished and dark wash to make them look uniform and shiny yet the dark wash remove all the factory looking feel to it.
Remember this pose anyone?
Back of Classic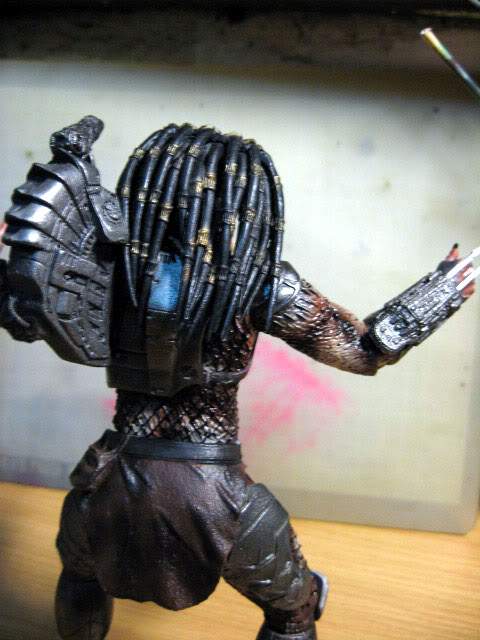 Continued
Another classic pose ( I don't have arnie in his 7 scale so MM6 Predator will do )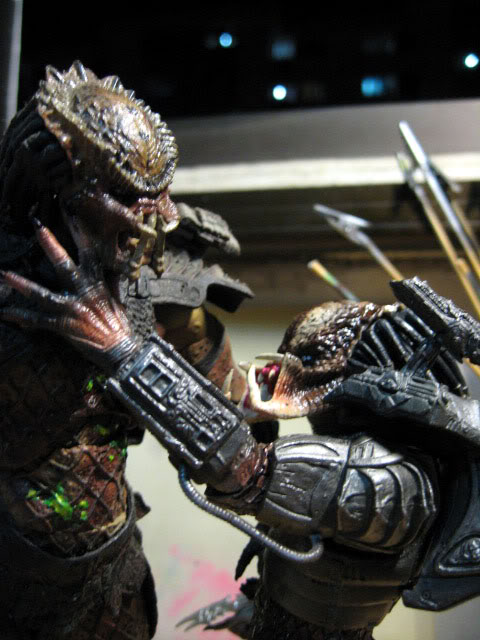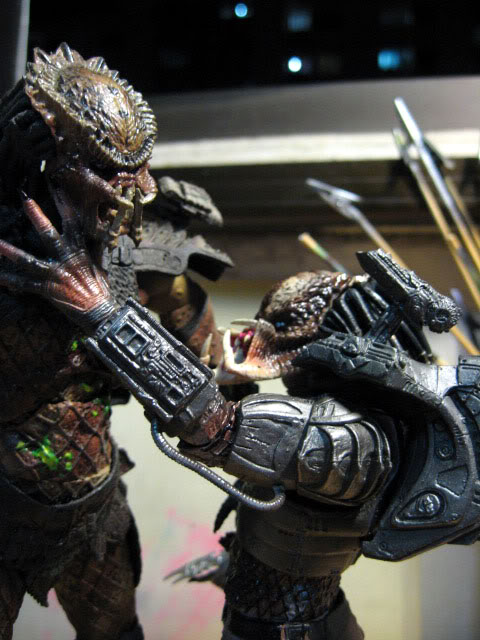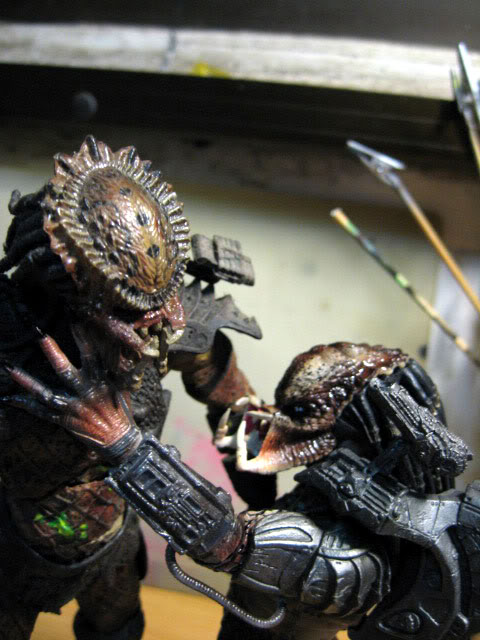 At Last!!! Classic prove he is the apex of them all.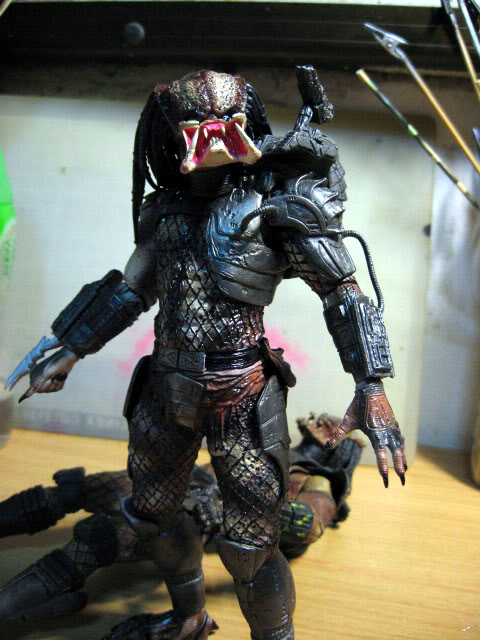 Parting shots before he goes back into his packaging.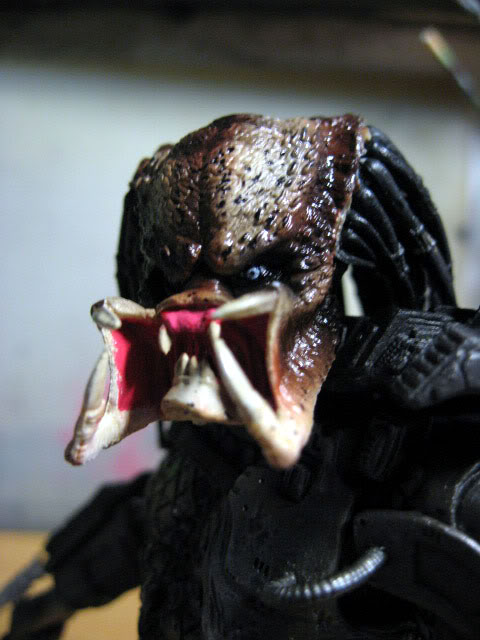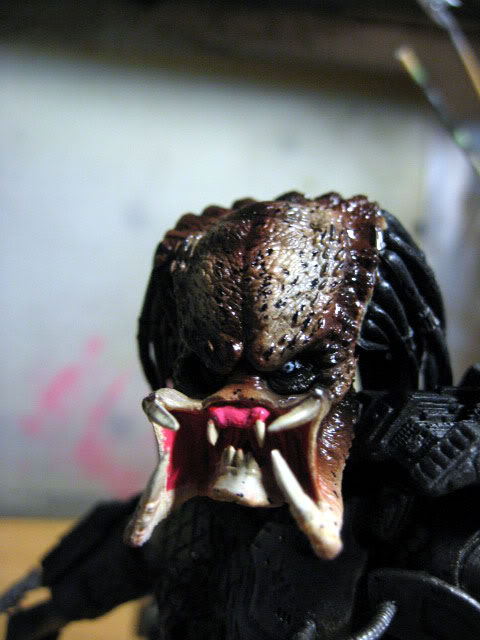 Hope you all like my presentation of Classic Predator.