I usually sell my countdown timer gauntlets unpainted, but I'm trading Xenosphinx for an AVP chestburster and we decided that I was going to paint this one up. So, here's the result.
Here's the base paintup in acrylic silver: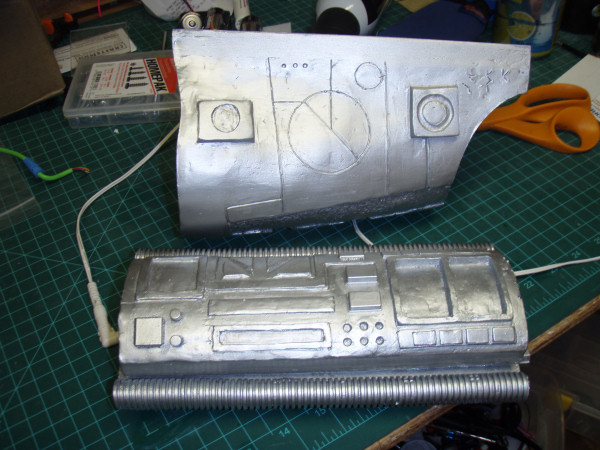 And here's the result after some detailing and weathering: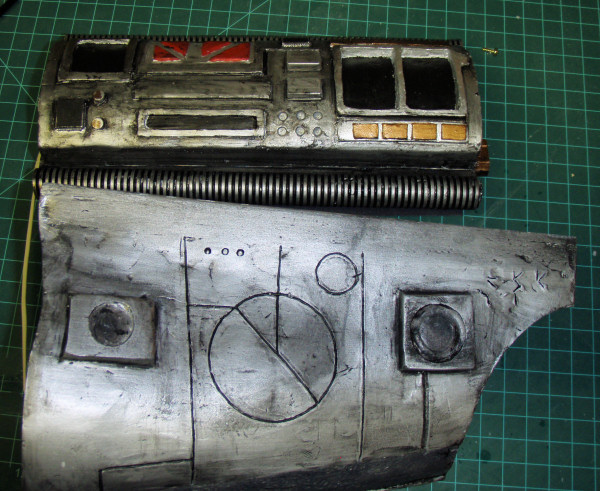 The method I'm using for the weathering is a bit low-tech. It may even be incorrect. I'm painting on a layer of black acrylic, and then wiping most of it off with a paper towel. That makes the black paint collect in the low spots, and a little bit sticks onto the silver surface to knock down the shininess.
Actually, I should probably find out how people really do it. I've heard the term "wash" before, in reference to painting, but I haven't found out how to do it.