I came across a few pictures recently taken at an exhibiton featuring Carlo Rambaldi and thought others who hadn't seen them may be interested.
I would love to have visited myself, the man has done much for science fiction cinema and reference shots of his work seem very spare, unfortunately.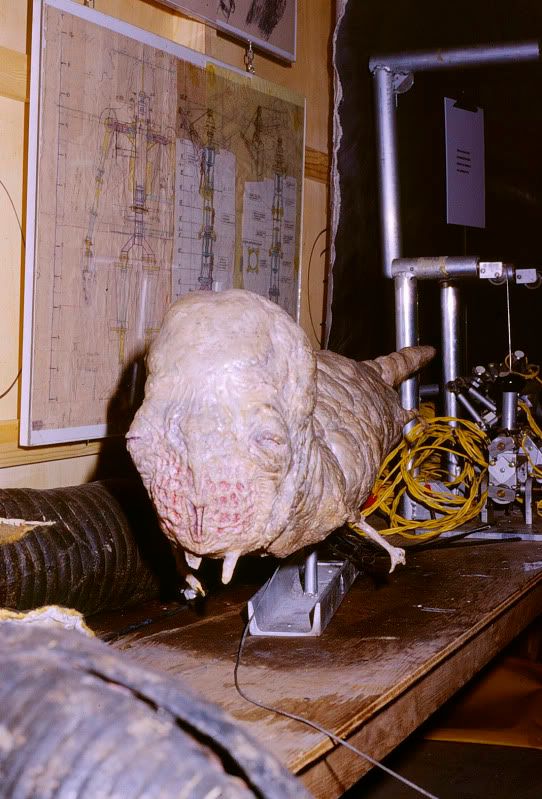 The following link leads to much bigger sizes of the above images.
Panoramio - Photo of Experimenta, i 100 anni del cinema, il viaggiatore di Dune, Villa Gualino, maggio 1995