I wanted to model, 3d print and build models since years. I allways put it off and did other stuff because i didn't knew what to build. But then i saw the Omega and Warlock destroyer builds on this forum. And that gave me the inspiration.
I made a model of a
Hyperion Class Heavy Cruiser years ago in 3ds Max
. But i did it low poly. And the model wasn't build with 3d printing in mind. But with that new inspiration i decided to rebuild the model in Autodesk Inventor.
I took a few measurements of my old model and thought that i am able to print all the details with a 0.4mm nozzle if the ship was 60cm long. I put that scale to the test by modeling the aft thrusters first. This is what it looks so far.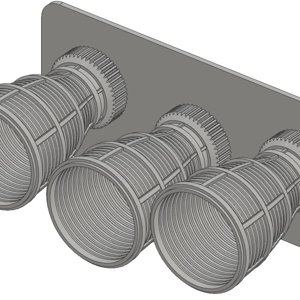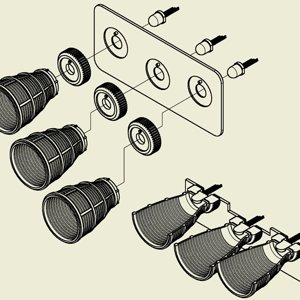 Next, i want to put the big sections of the ship together to see how i have to divide them for printing and how i can assemble them. I want to be able to change the electronic and the LEDs.
I had the idea to put motors in the turrets and have the ship play little simulations. But i can't find motors that small with low enough rpm. Instead i will make fixed turrets and just have light and sound.