Hİ folks,
Started a new build and its Wasp replica from Avatar.
Firstly i started with cutting Mdf.Horraaay Mdf
When i cut the main body parts, i did a pre assebly to see how parts are looks and fits.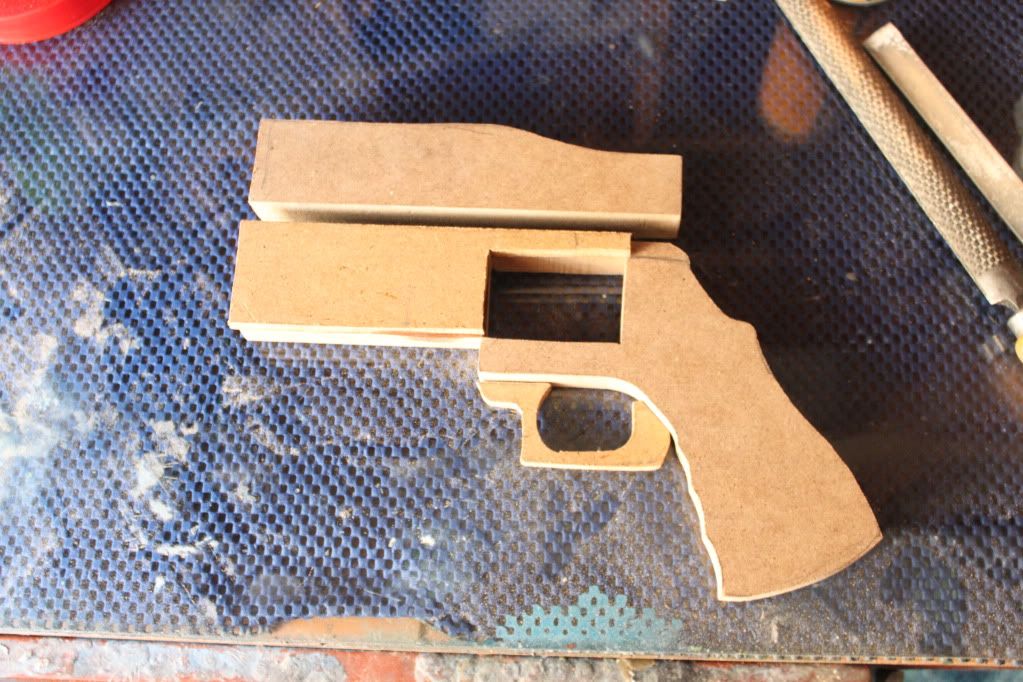 When i happy with it,i just simply started the shape out the Mdf with files and sandpapers.Meanwhile i also cut some detail parts like handgrips and RIS systems.
Also added some detail parts to the Thermal vision system,
Thats it for today, here is a test assembly of the parts.
Thanks, Emre