Sr Member
RPF PREMIUM MEMBER
Intermission - Mystery of the main hatch
The 'hinge' for the main hatch was clearly damaged at some point after filming. Examining the damaged areas and looking carefully at the disturbances to the paint, as well as referring to the very few pictures of the model on the set, we're speculating that there was more to the hinge than the few remaining 88mm gun parts.
The left image shows an 88mm part bridging the gap between the frustrum rim, and the cut edge of the Freuhauf tank end cap. The right image shows the missing (gun mounts?) parts AND what may be the part now glued to the 'top' actually attached to the frustum.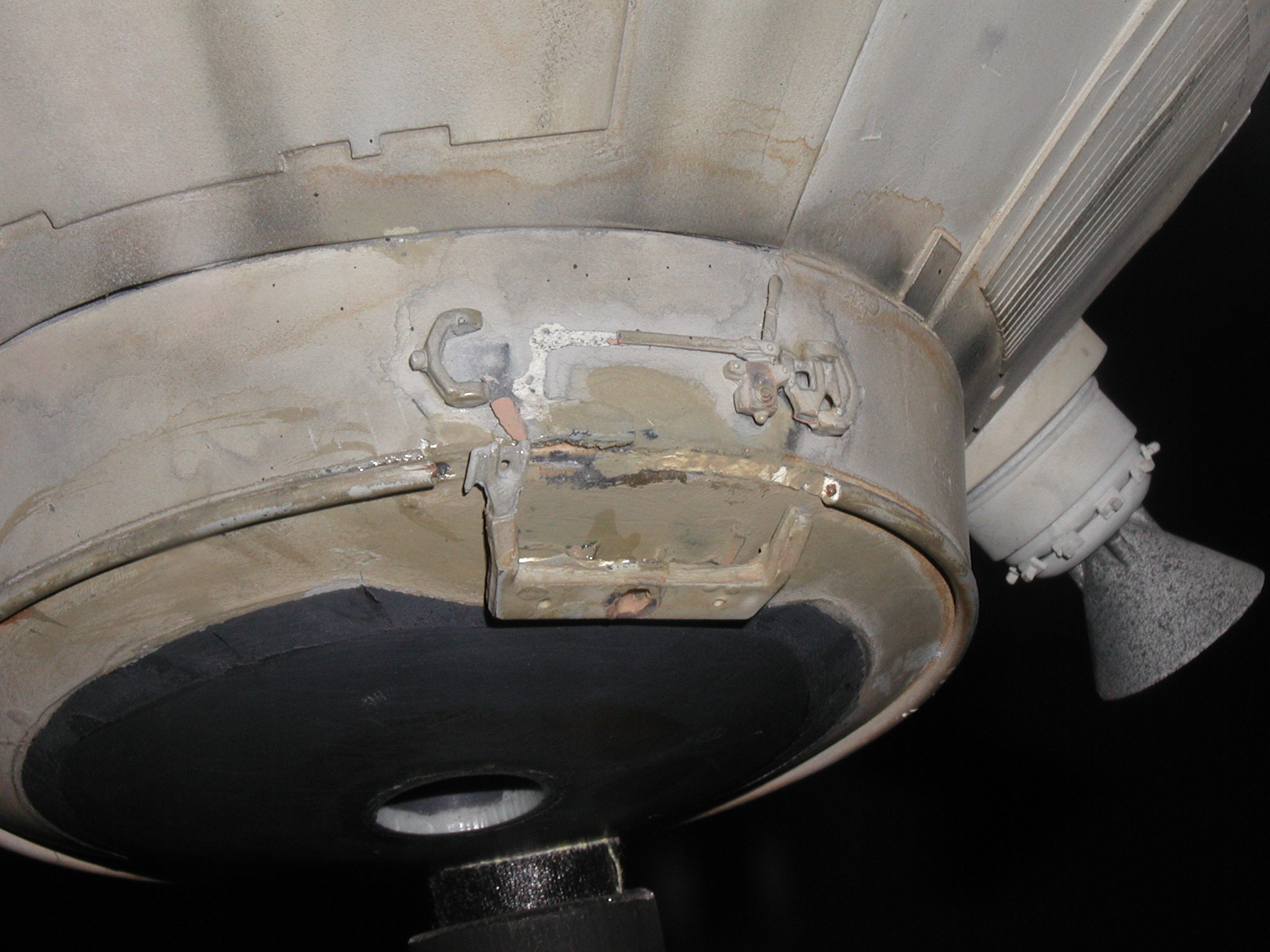 If you go with the theory that the bracket has been glued back into the wrong position you could build the top hatch mechanism like this.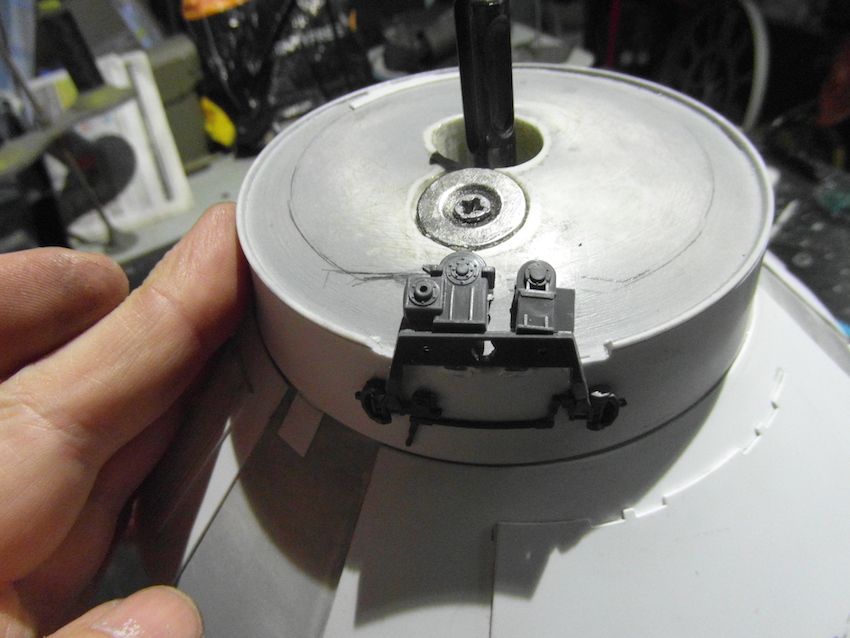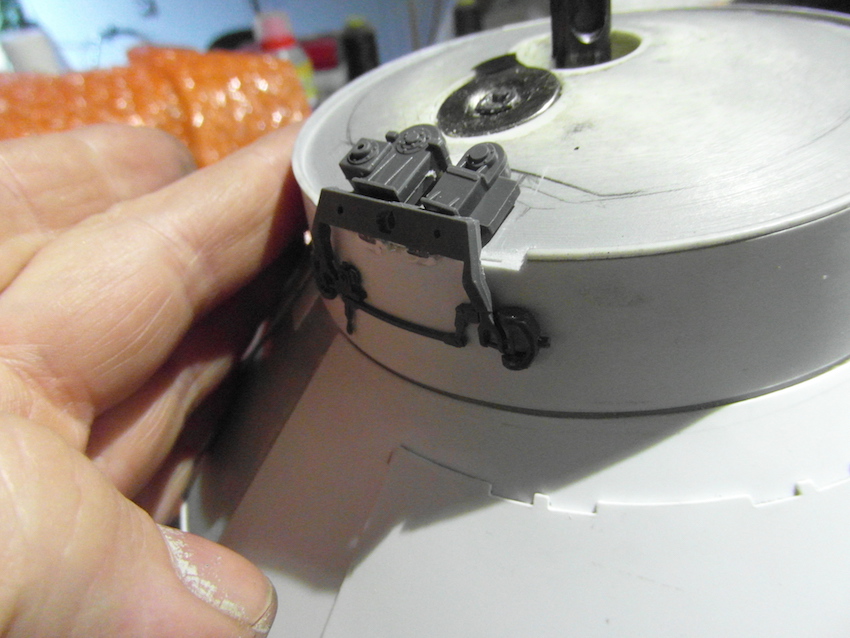 Now for the speculation. What if BOTH parts are in the correct position? That would allow the two elements to intersect and actually look like a hinge. To test this assertion, and using solely 88mm parts from a single kit, Andy has mocked this up.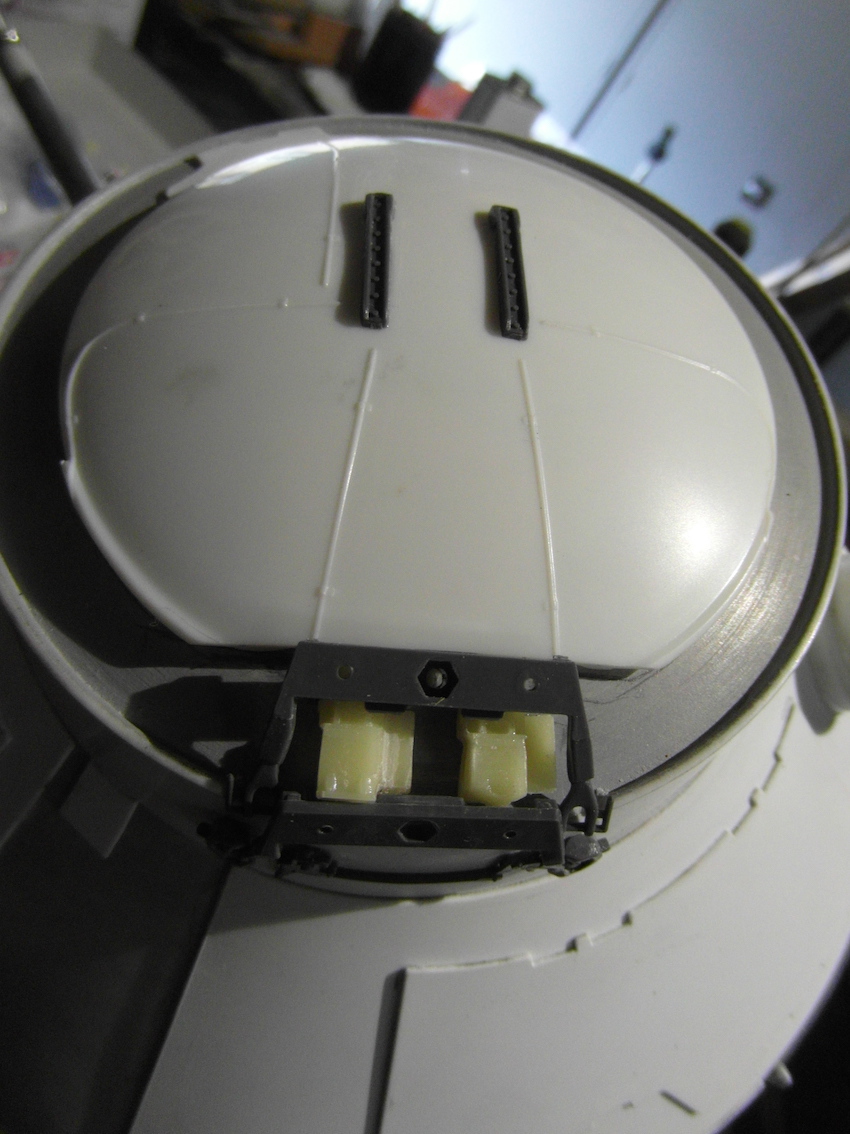 Interested in opinions on this before committing it into the build. The resin copies of the parts have to be shaved some for everything to fit, but it does kind of work as a concept.
Of course if anyone had a picture of the model on the set with the hatch attached that would be fantastic! ;-)
Last edited: