Well a friend of mine has a lot of statues etc, one of them, an Alien, had started to degrade quite badly, An Alien statue, oversized, roughly ten feet tall, made of latex and polyfoam, don't know the maker.
It had been constructed over a steel armature, unfortunately the metal had not been covered, it needs a barrier between it and the foam and latex, as bare metal rots foams and latex quite quickly.
here it is before i got to work on it
you can see the joints separating in this pic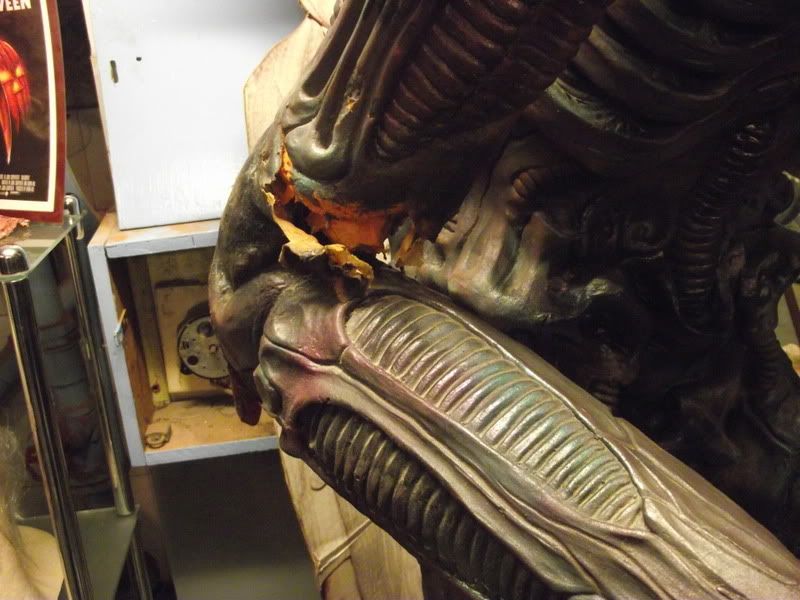 the hand was really degraded, i had to strip out the foam, and replace it, also had to do this in the forearms and other places, after stabilising everything as best as i could, i repainted the figure, it had been painted bright blue and pink, i covered that with black and silver, with other highlights here and there, ideally i would have loved to do a more detailed paintjob, but time and budget didn't allow.
He wanted an inner tongue making, and lots of drool, he loved the yellow drool, (which was actually old epoxy,) so i added more and will colour it to match on monday.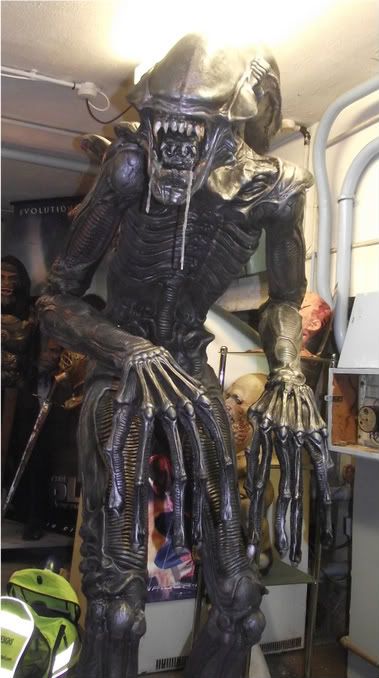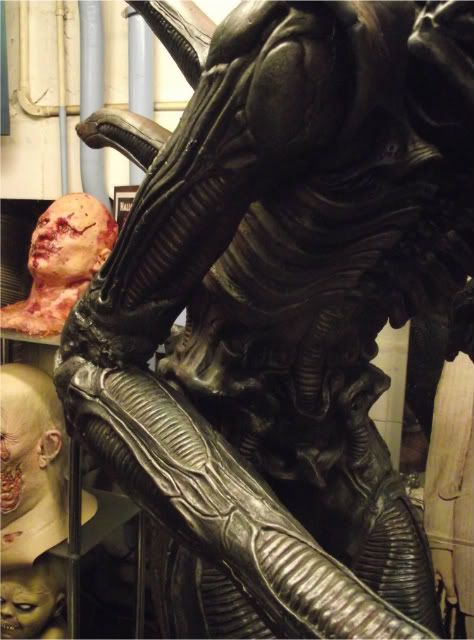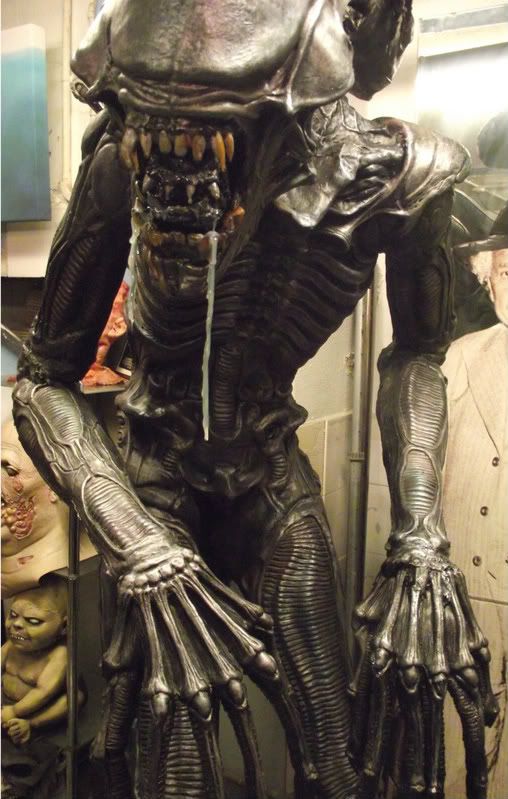 working on a few other bits for him soon