Master Member
RPF PREMIUM MEMBER
I have a student that asked if I could make her a set of Ahsoka sabers for her birthday. I've had the foam plans from SKS PROPS for a while, so after she saw them, those were the ones she wanted.
Everything is done with 1,2,4, & 10mm HD foam, with 20mm foam dowels, & 20mm D-rings.
I actually have a hard deadline for this project, so after spending a couple weeks gathering supplies, I started on the longer 'katana', with the plan to do the 'shoto' this weekend.
I used a new-to-me technique of using a double adhesive, with contact cement covering the parts, then super glue around the perimeter. It's working like a charm.
I did the main body with 2 sheets of 10mm, then cut it out.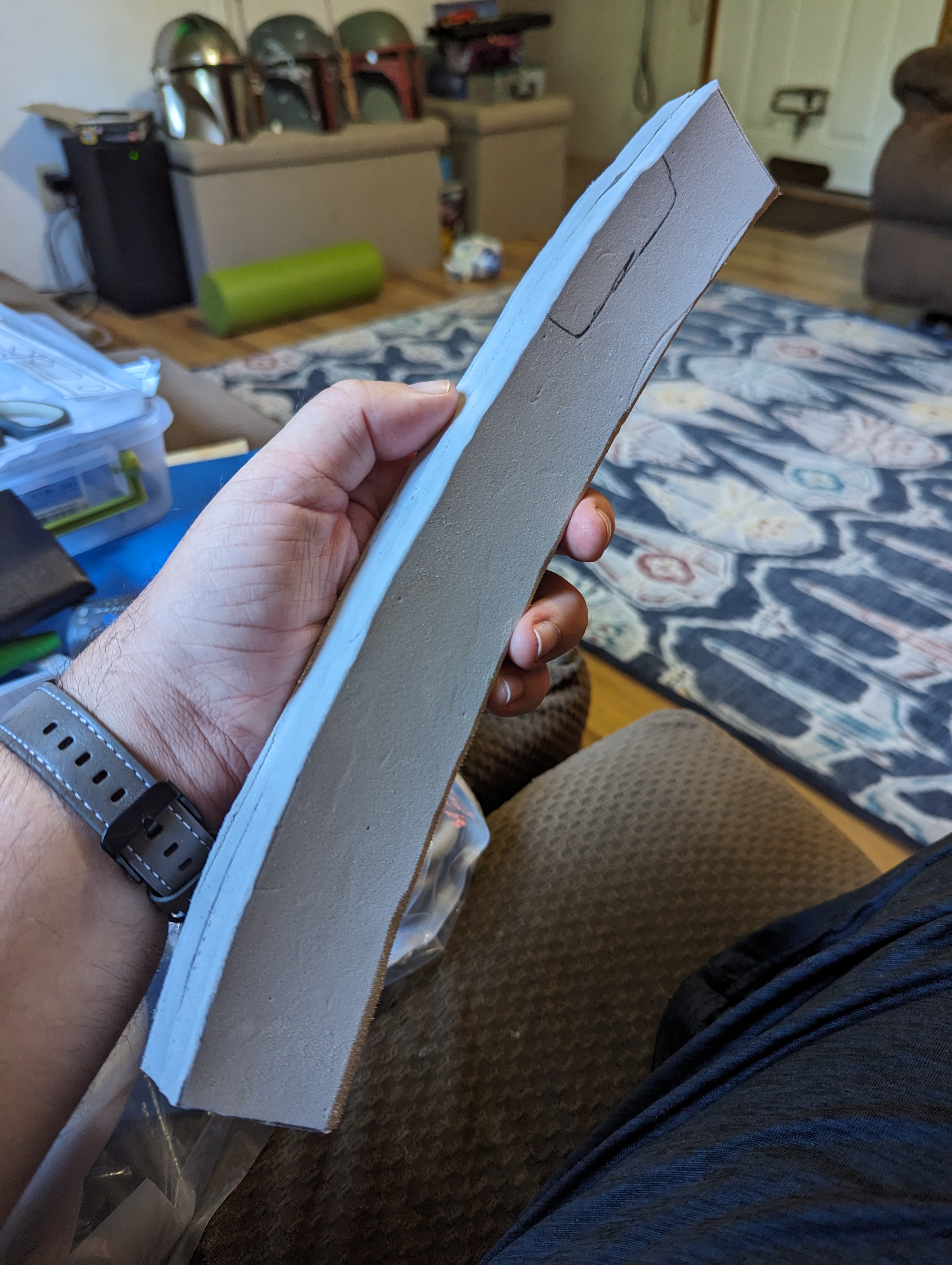 Then used a scroll saw to cut out the inset at the grip end. After that, I used a Dremel sanding drum & a medium Emory board to round the edges.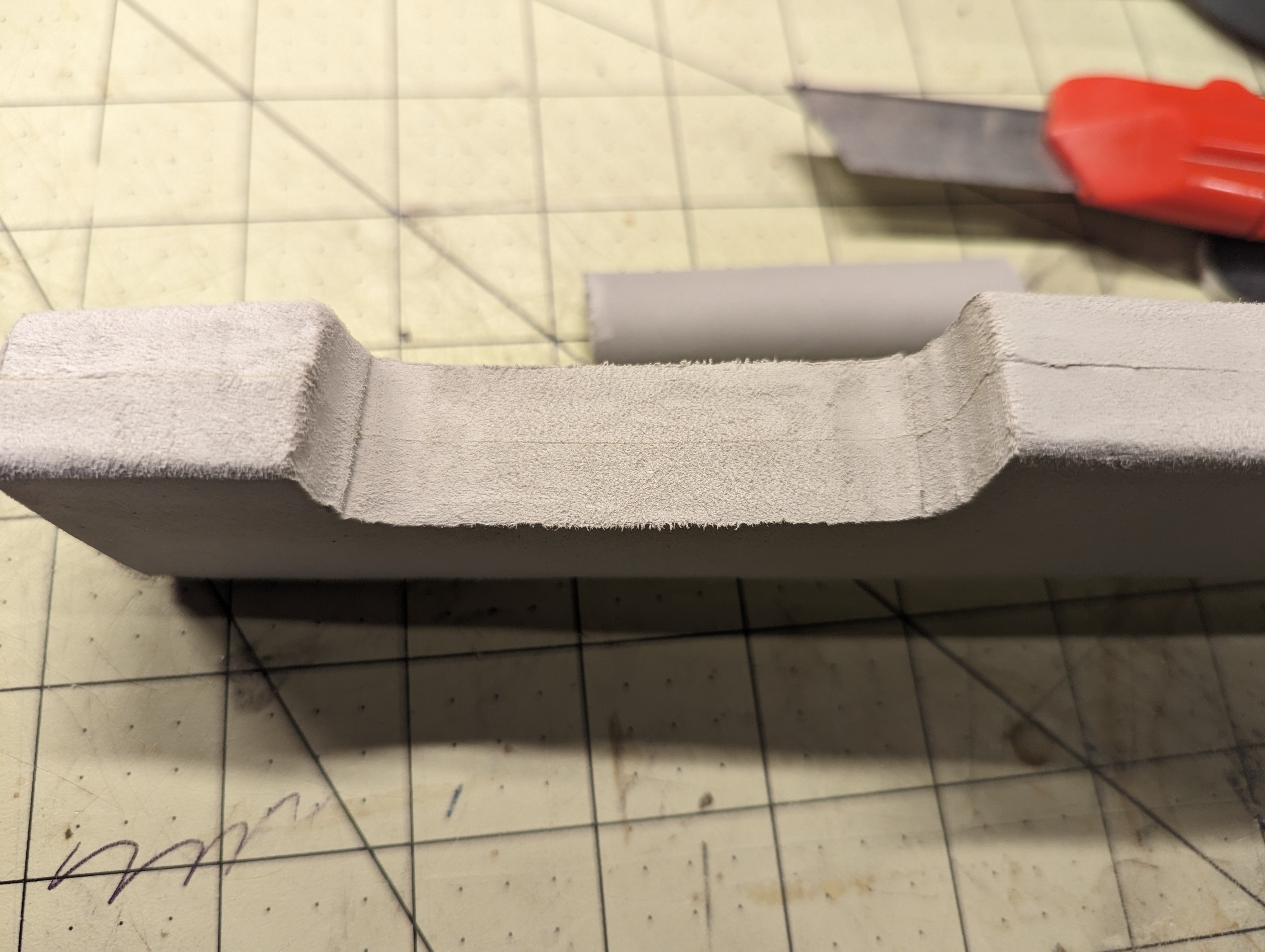 Last thing for today is to cut the dowel in half & shape it to fit the inset notch, then glue it in place.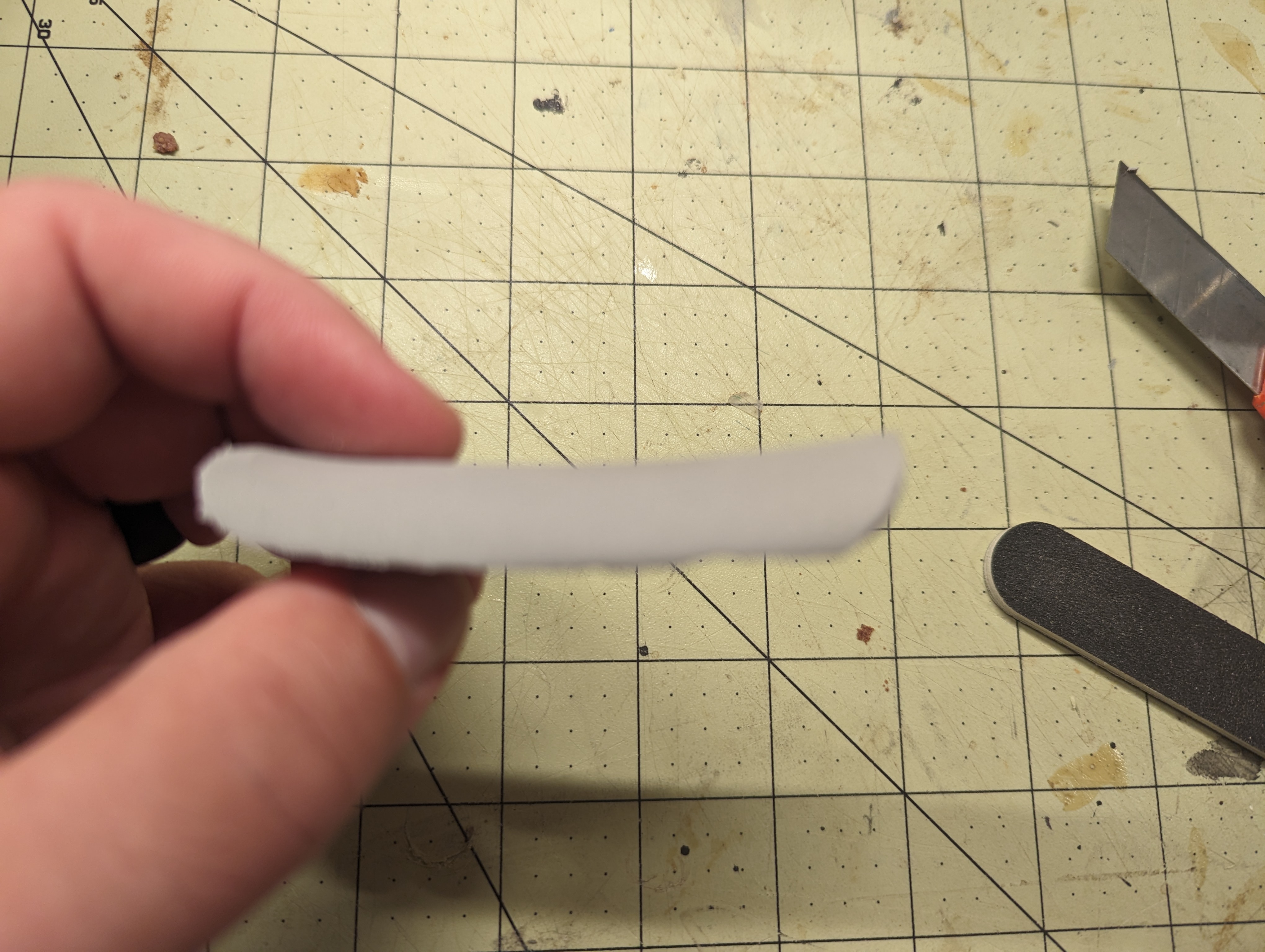 I know the edges look a bit fuzzy, but I haven't heat sealed it yet, & that usually cleans those up nicely.
More tomorrow as I hopefully start the detailing work on the sides. My 'workshop' is my kitchen, so it'll all depend on when the wife leaves for work.
LOL