A couple years ago I purchased this paint test piece from PropStore. It is the queen's "crown", and was made by Studio ADI for AvP and has different finishes (and different sculpts) on each side. The middle was left unfinished. There was the obvious paint damage on its right side, as well as numerous small areas of damage also from its previous life. I planned to 1) Repair the main damage area, 2) Paint the middle portion to resemble how the queen looked in AvP, and 3) Figure out how to hang it as wall art.
I will do my best to update this thread as I make progress, no specific timeline other than to say so far I am making better progress than I expected and it is a primary focus at present.
To begin, I had to know that I could securely hang it. It's a single-sided fiberglass casting, about 8'x4' and weighs 45lbs. Thankfully I don't have to care about the interior side, but there were no areas in which I could drill or tap to make a positive physical connection. So I decided cope a 2x4 to fit under a pair of interior protrusions (back sides of the "ears") and that would act as a lock to support the vertical load. I fiberglassed the 2x4 in place, and wrapped it a little also to reinforce it just a bit more. I drilled holes and test hung it with steel braided wire tied off on nuts with their force distributed with fender washers. It hung for a few weeks on the arm of my lift and didn't budge.
The wood, roughly coped.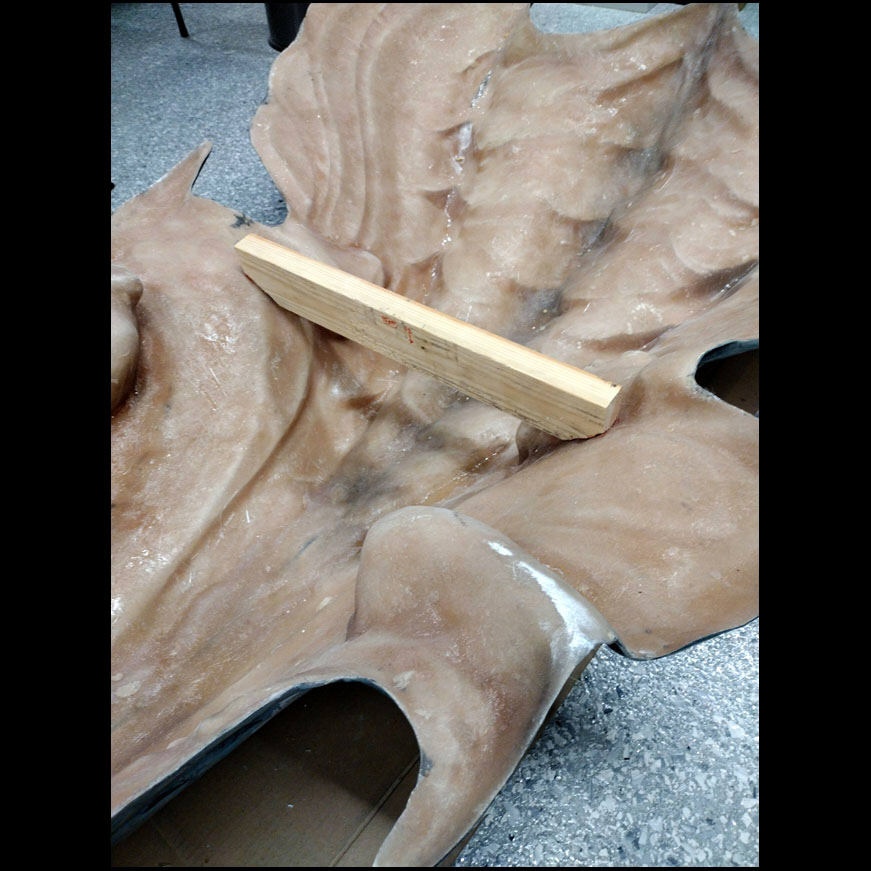 Holes drilled so the load will be applied in-line with the strong fiberglass protrusions. Also shortens the span, thus increasing the effective stiffness of the 2x4.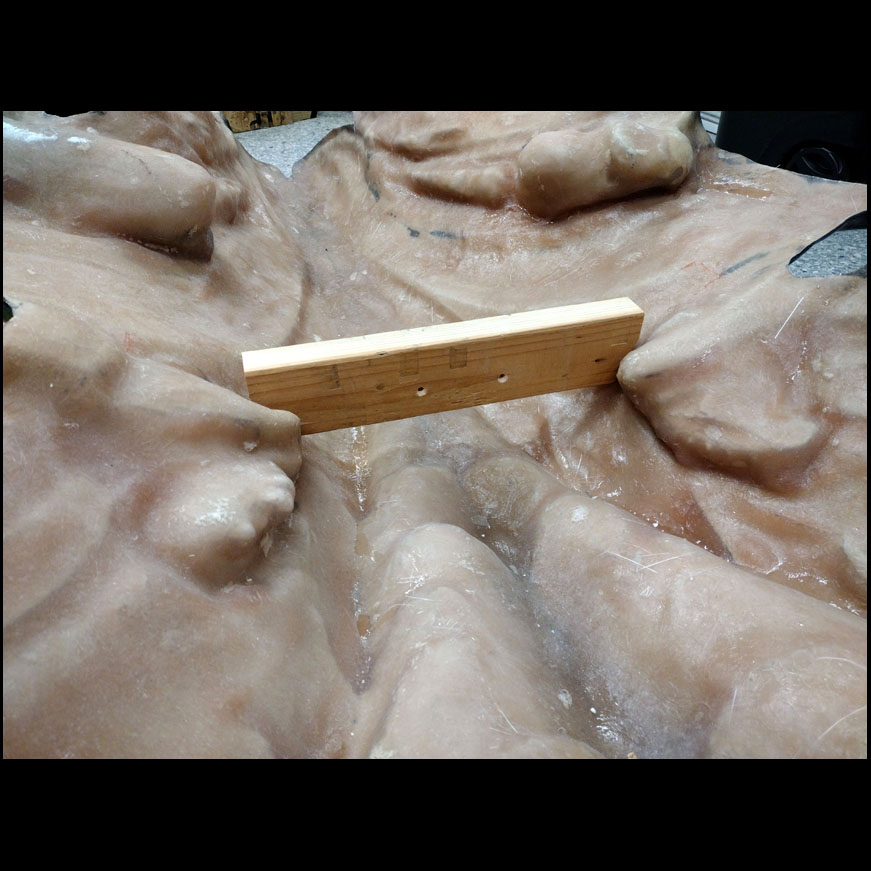 Fiberglassed to bond it. Very, very rough and ugly. I know. I am not skilled with fiberglass matting! Two passes, one to get it held in place and the next day I added more reinforcement, filled voids, etc.
Wired. Also ugly, but effective. I did file the inside of the washers to make sure they are smooth and won't cut into the cable over time.
Test hung on my lift. The foam is there to straighten the hang a little and soften the pressure against the end of the arm. For wall mounting I was thinking of using a bike hook. But I'll need to rig up a pulley system to raise it (it will be high in my shop)....Mr. Savage if you are reading this I could really use your input a-la your setup for solo hanging your Han in Carbonite.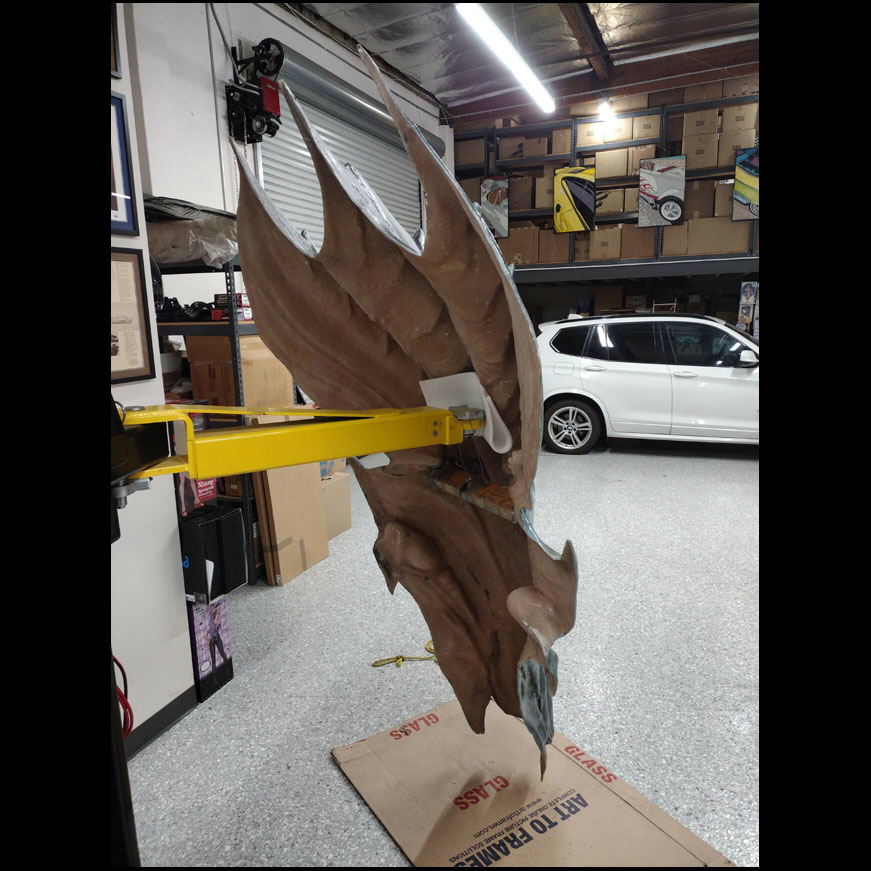 The front, as delivered. Absolutely gorgeous paint work by ADI (the king is dead, long live the king). I really love both sides!
Last edited: