Hi all.
Sorry to bother you folks but I need some help. I just got my Termokk torso which looks absolutely great but which very hard to get on and basically doesn't fit due its lack of zipper. Corey himself has said he's really sorry and forgot to add it and has given me instructions on how to do so.
He is suggesting I slit it up the back where the backpack is. The problem is as it is a fully foamed torso this whole back area is about an inch thick with foam and doesn't seem like a great place to be cutting in half and adding a zip.
I was wondering how anyone else had dealt with this. I'm thinking of adding the zip up the side as it is a long thin seam up the side. The only thing is this is going to be visible and potentially lessen the impact of this fabulous piece of work.
Here is my conundrum illustrated: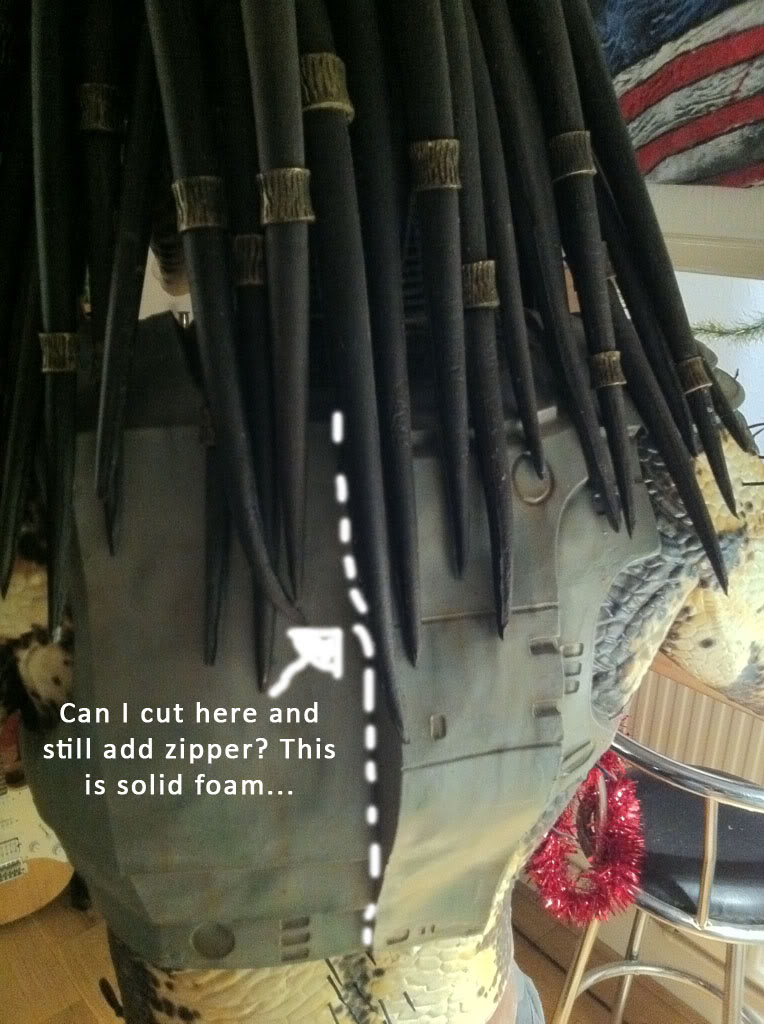 Do you see what I mean? This back-piece is a big chunky bit of the torso and doesn't seem like it should be cut in half. Anyone else got thoughts on this?
Seems it would be easier to cut it here and add a zip or velcro:
But then that's really going to scar the thing.
Or I could add it here on the other side, very near the backpack but still not covered by it. This seems like the best option at the moment as I won't be slicing the foamed area in half.: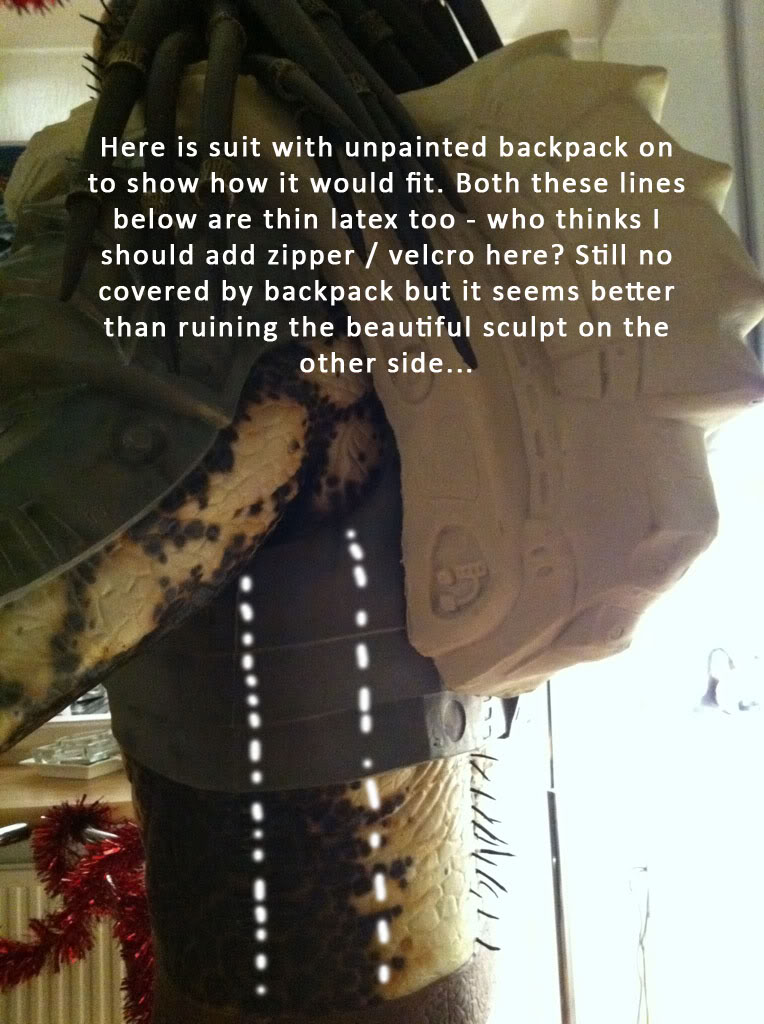 Does anyone else with one of Corey's torsos have any pics they can show me or suggestions as to the best way to do this?
I really need some help on this one as I don't want to make a terrible mistake.
P.s. It has occurred to me that creative use of netting (which was going to add anyway) would cover a zipper line pretty well.