A
Hollywood prop house
is reopening six years after it shut down.
20th Century Props closed in 2009 due to losses it blamed on many films not being created in California as was once the norm.
Harvey Schwartz, owner, of 20th Century will re open at a new location in Van Nuys, CA on Thursday, August 27th, due to and increase in movie production California which has renewed demand for props used on film and TV shows.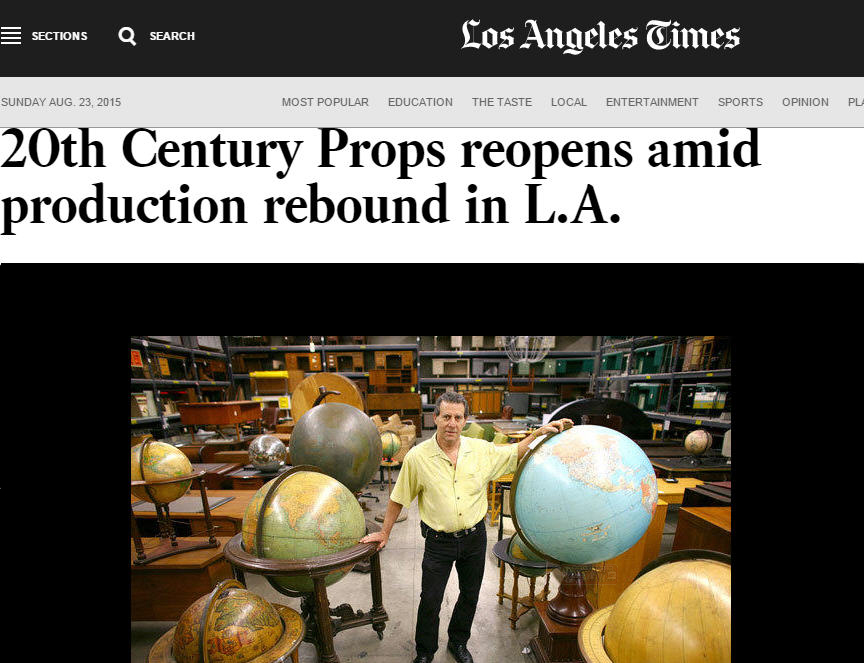 Schwartz told L.A. Times reporter, Richard Verrier, "Business seems to be coming to town, so it's looking good in Los Angeles these days."Everyone I talk to says props are doing really well right now."