Internal Mount Support
This consists of two sections....the mounting plate and connecting rod support. First up, the mounting plate.
Started off with a template using notecards. Needed something stiffer than regular paper.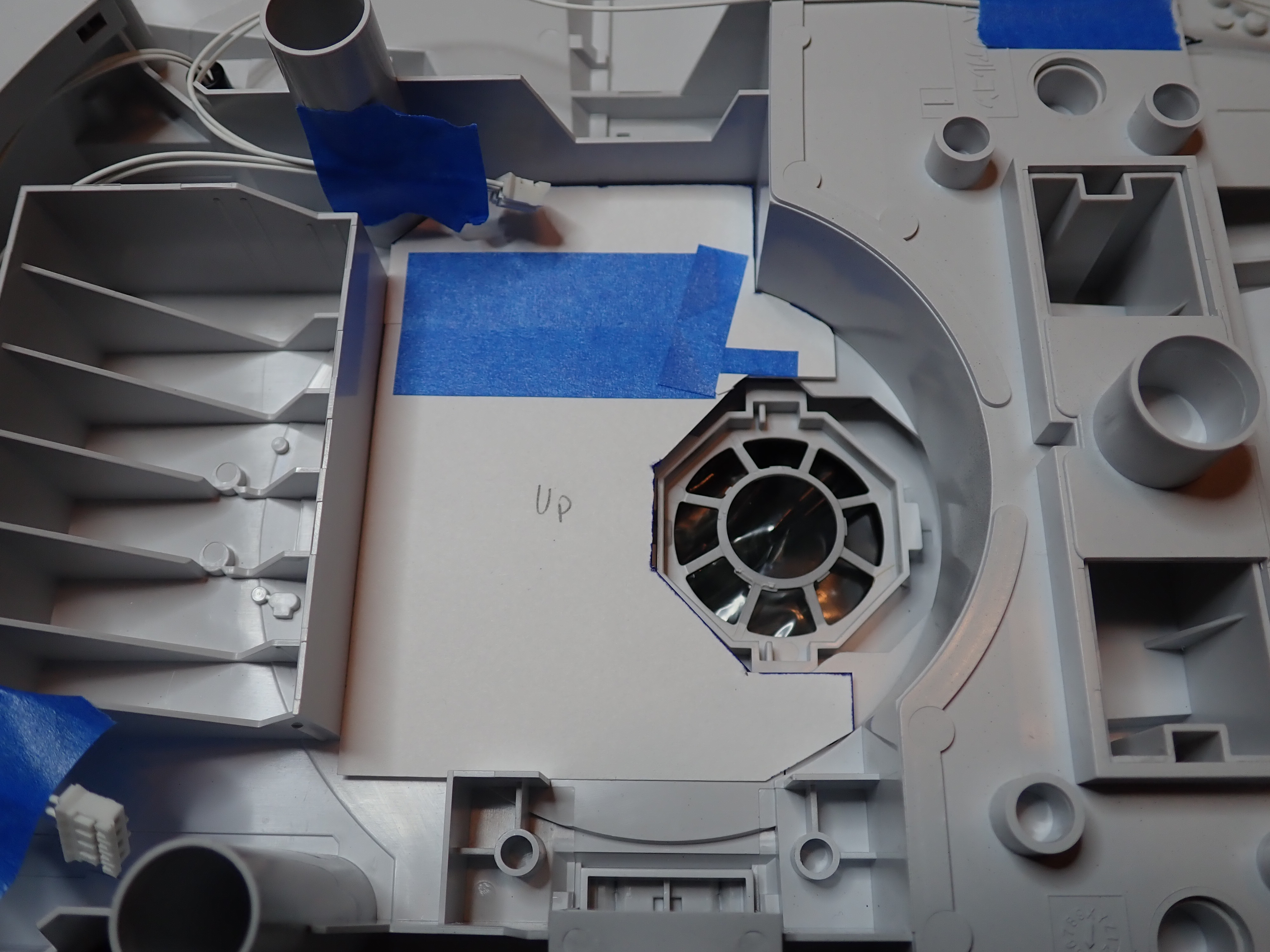 Transferred that to some aluminum sheet and cut out using a dremel.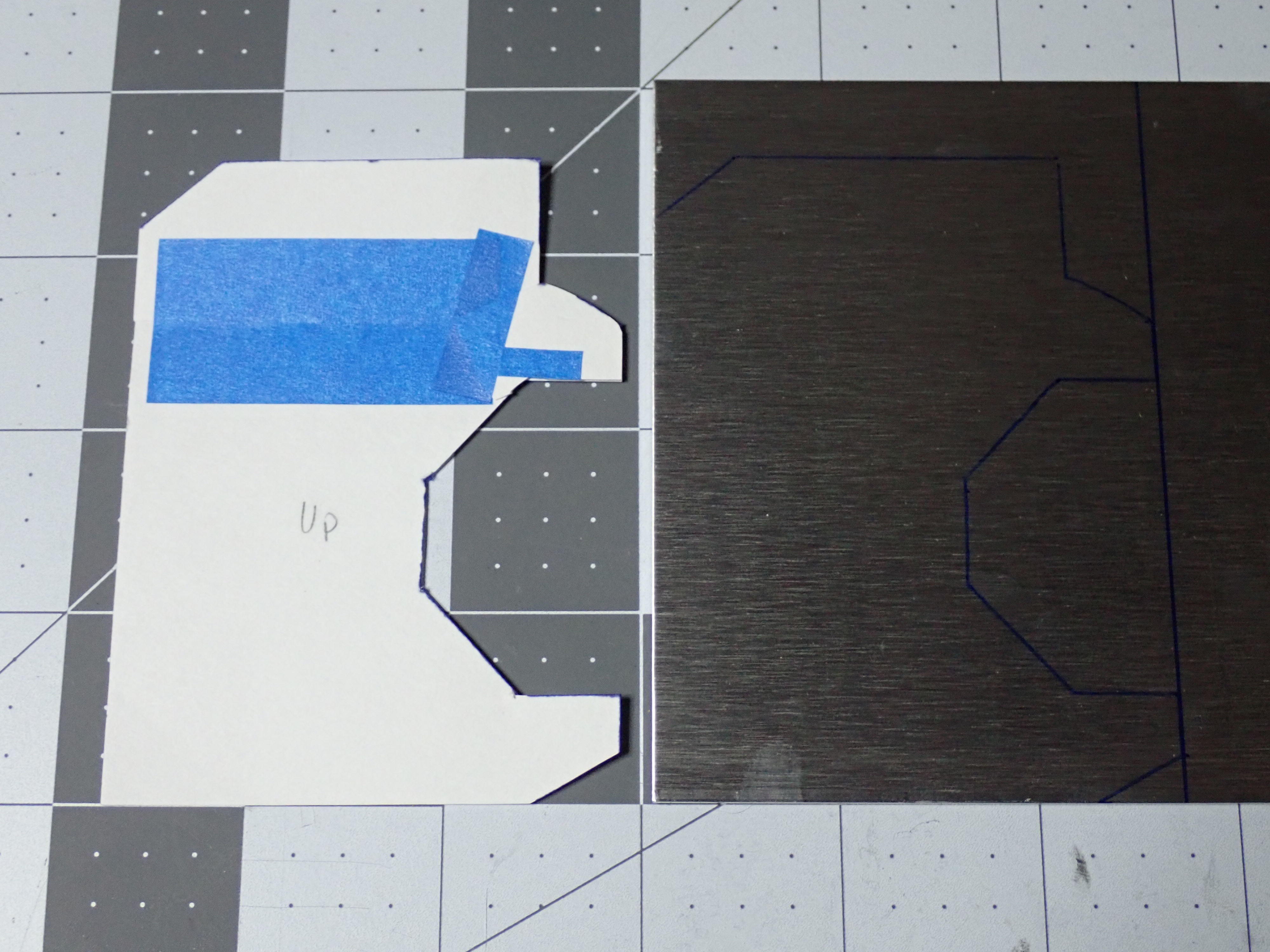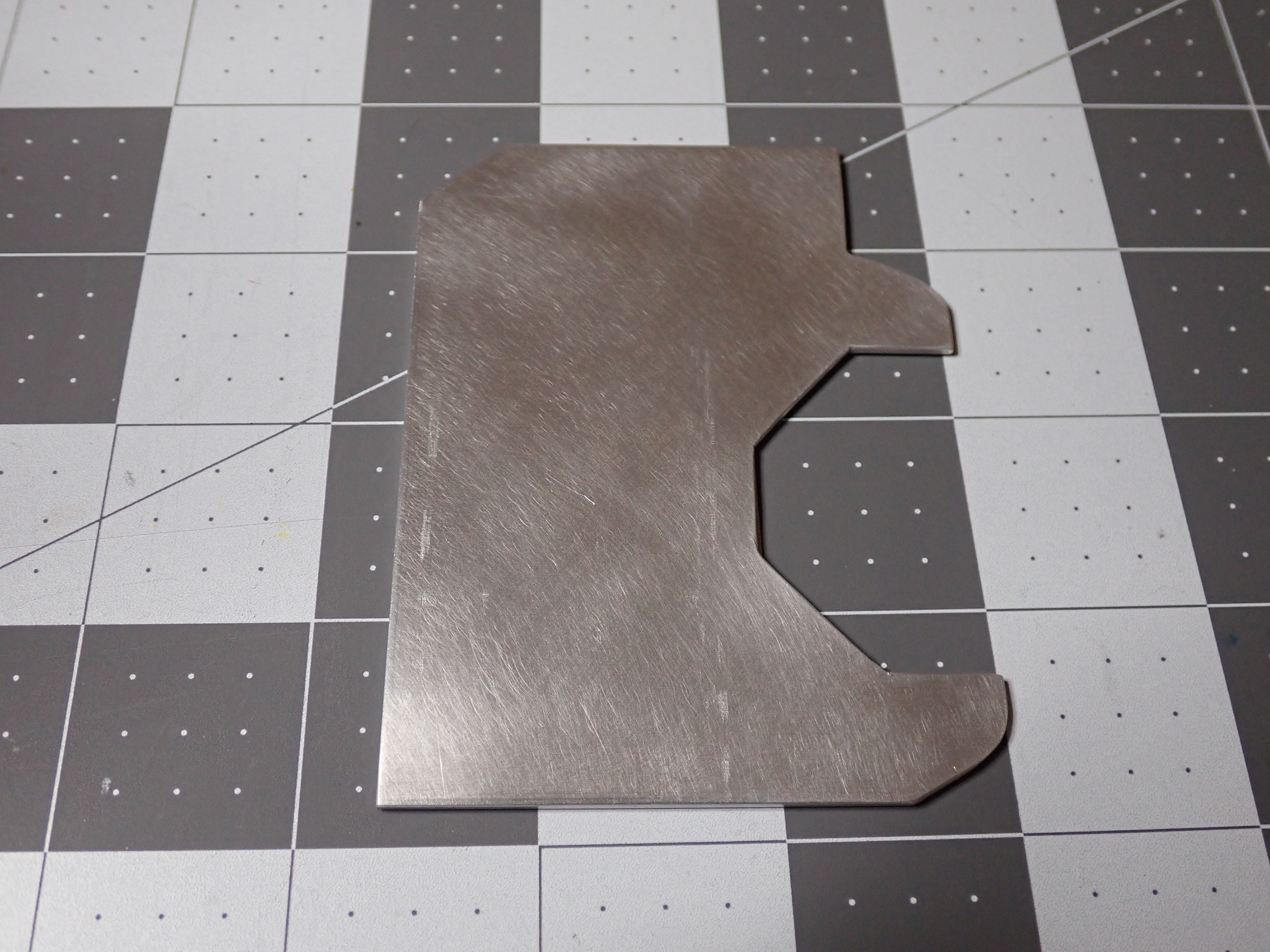 Test fit is good. Now in hindsight I would have made the opening around the gun windows slightly larger. As it is, I can not remove them after the plate is installed. Likely not a big deal since once everything is close, you're not going to remove anything but just something to note.
Since I wanted to use the ramp corridor as well the metal plate was a tad too thick. So I milled out a section using my drill press and some milling bits and some creativity....lol. A few mistakes and slips here and there but got the job done.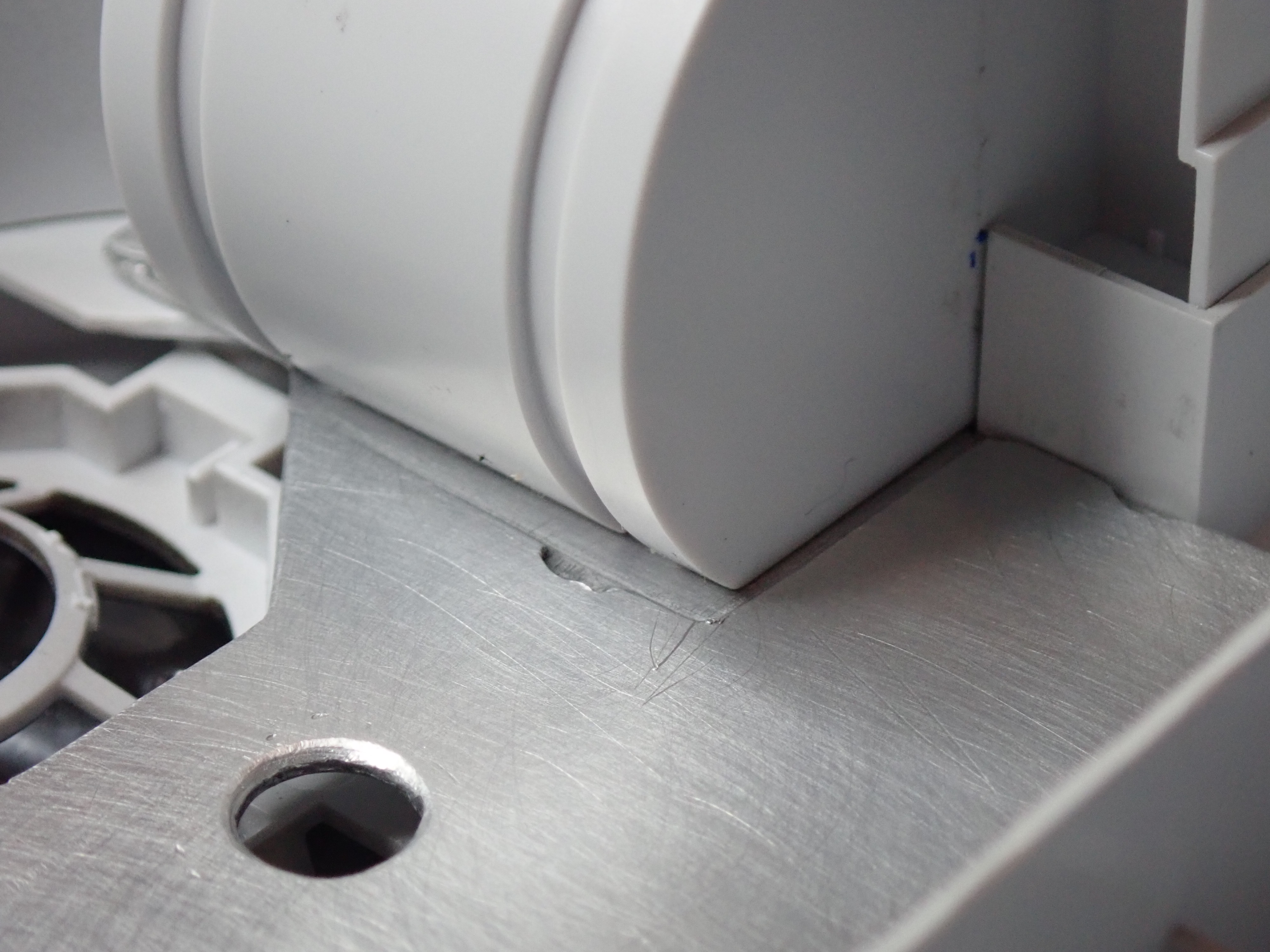 The second part to come....connecting rod support.