Hi everyone. I have been working on a blockade runner during this pandemic. I wanted it to be a partner to the 1/144 Hammerhead Corvette I scratch built last year. I thought they would look nice together on top of my wife's piano. I have not been able to convince her to let me put a plywood plank on her piano to serve as a shelf yet, but I will keep trying. After all, who wouldn't want to gaze on SW models when they are playing piano?
Here is my Hammerhead Corvette link:
Hi, everyone. I had a build thread a year ago at Keeper of the Force on this project. I thought I would move some of the pictures over here and add a few more.
www.therpf.com
Here is a quick picture of where I am at with the Blockade Runner today.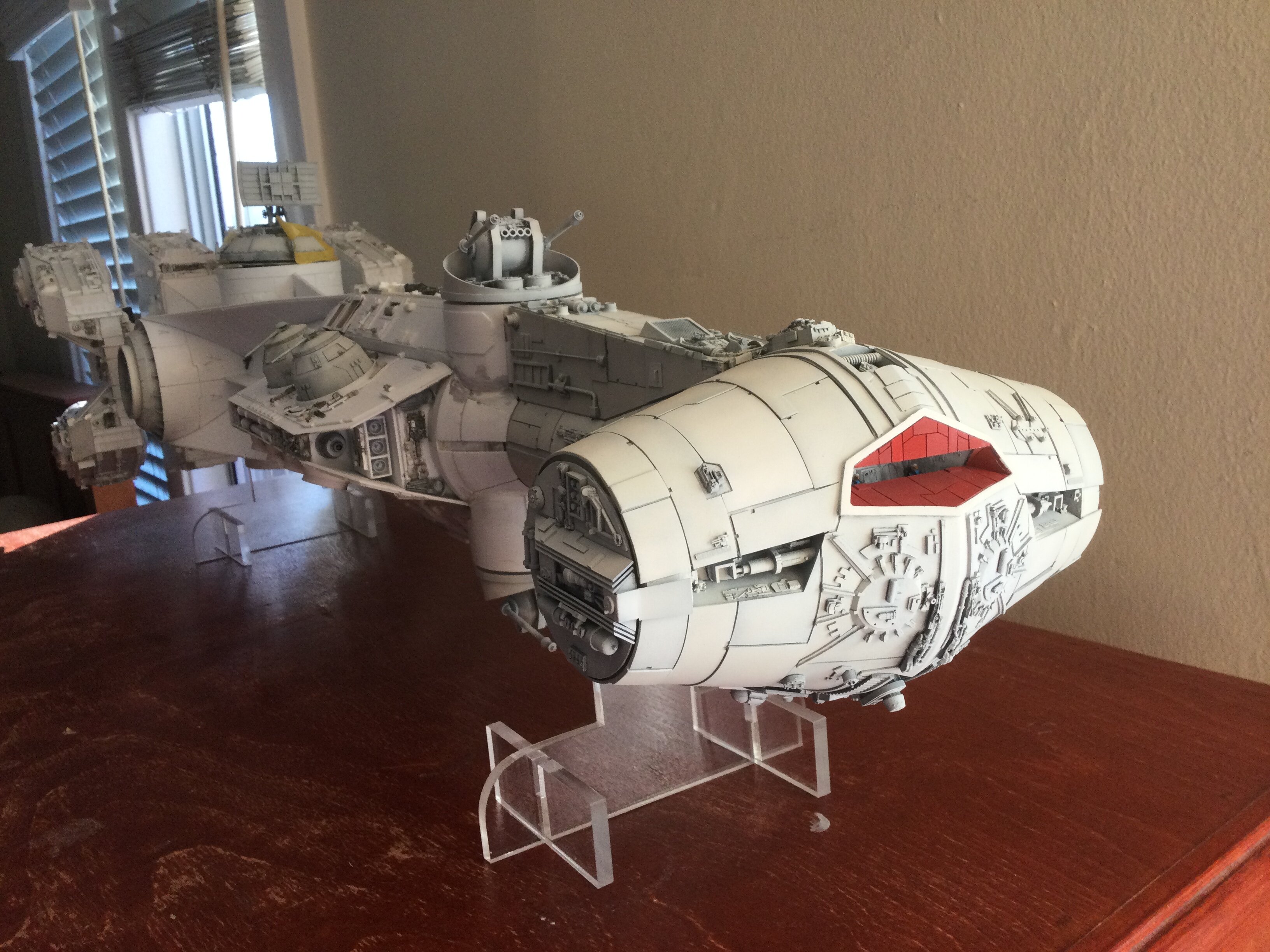 Last edited: