Who knows if this will go anywhere as I come up with a lot of ideas and don't do a whole lot.
I've liked Gundam for a long tie and the Cadet Combat uniforms/equipment in Episode 3 of The Origin series caught my eye.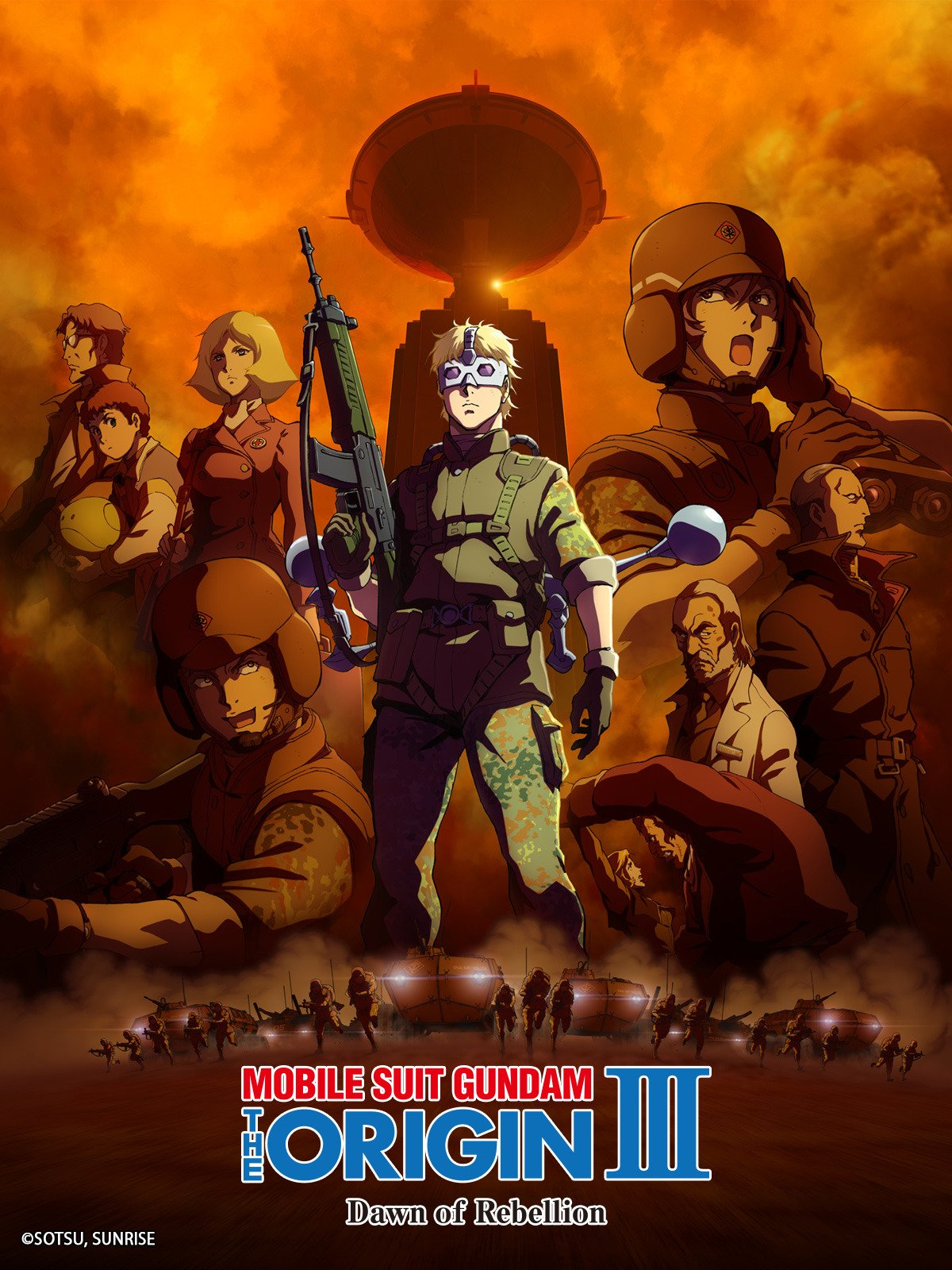 Some concept art which shows the equipment more clearly.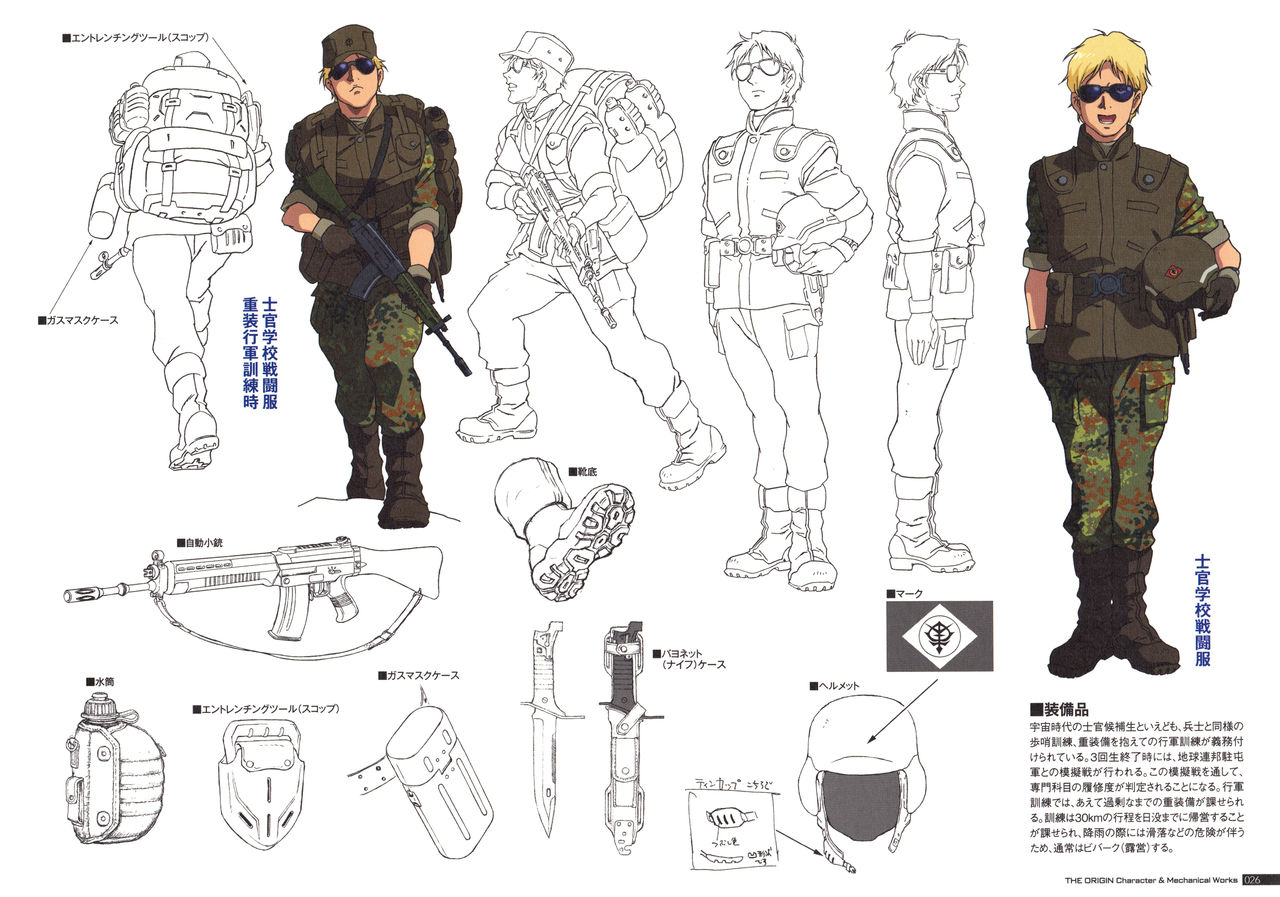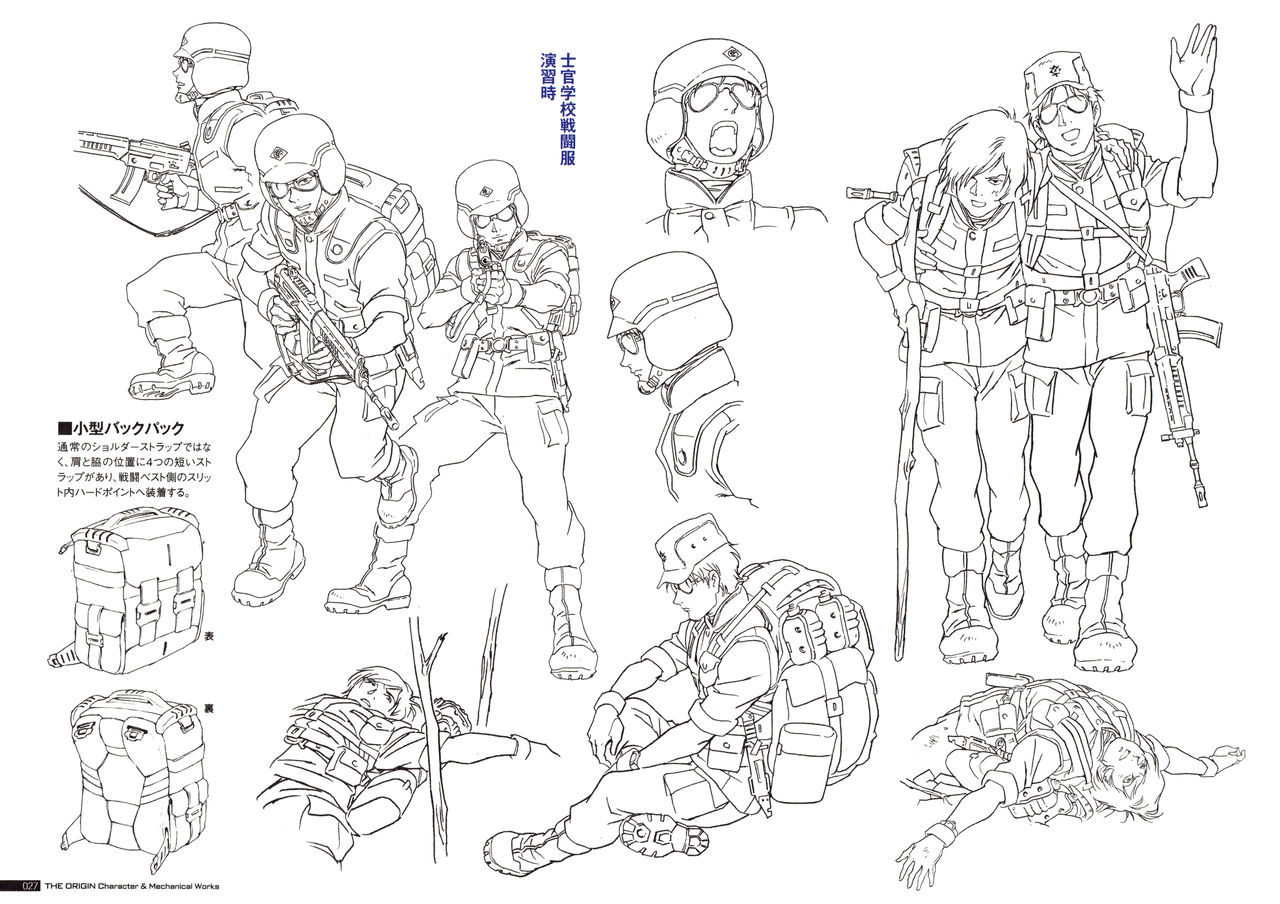 I am planning to make the following:
-Uniform Blouse and Trousers (Base on Bundeswehr Flecktarn or JGSDF Dot Camo)
-Helmet (From Scratch or cut up an airsoft helmet)
-Flak vest/Dress (Seriously, it goes down ridiculously far but I kind of like it) (From Scratch)
-Patrol Cap (maybe) (From Scratch)
-Boots (Probably add some gator-ish looking things to some generic combat boots).
-Basic Belt setup
-One magazine pouch (Right front) (From Scratch)
-Two short pouches (Left side) (From Scratch)
-One Larger pouch mounted on rear of belt (From Scratch)
-Belt (From Scratch or use a US Army surplus LC-1 belt as a base).
-Bayonet/Scabbard (From Scratch or base off of an airsoft rubber M9 Bayonet)
-Canteen (I am on the fence about this. It doesn't show up on the basic belt setup in the art or anime, but I like to collect military surplus and basic common sense dictates that a canteen should be on the basic belt setup). (scratch or base off of US Army ALICE canteen cover body)
-Gas Mask can (somewhat in the same boat as the canteen, but less likely). (scratch)
-Combat Pack (It looks cool and the idea of interfacing with the armor vest seems interesting/torturous to incorporate) (scratch)
-