Ebay user "global uplink uk" is selling a recast of my scratchbuilt Farscape communicator badge. It's very unique and easy to spot...the biggest tell is the Plastruct textured styrene I used for the center portion. Lonepigeon suggested it almost 3 years ago in
this thread
on the Farscape board.
The auction is
here
, and here's a picture of my dirty old mold: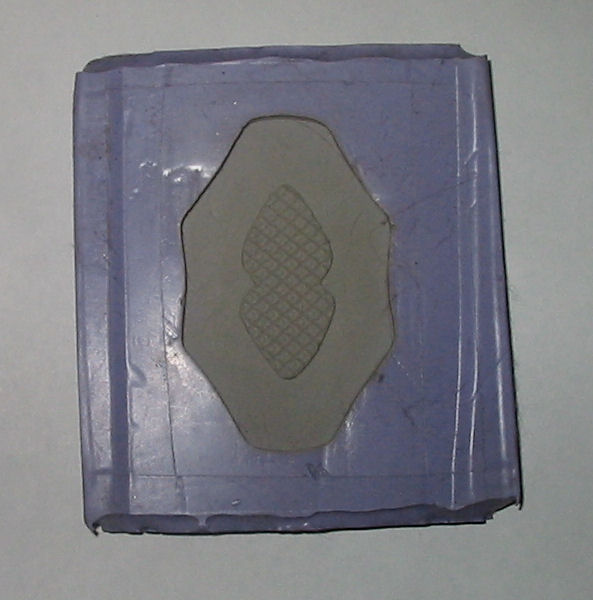 I'm not really upset about the recast, since I haven't produced these in quite a while and probably won't again, but the description in the auction is worded just vaguely enough to make it seem like this is a cast of a screen-used item, or out of the production molds.
Makes me wonder about all that other stuff he's selling, like the obvious recast of the Creations Pulse Pistol for one...