Update Nov 22: decided to have another go at the hair again and I've got it how I want it now. Took ages but I got there. Still can't believe I've finally done it. Hooe you enjoy the new pics!
I've finally managed to realise my dream. When I saw TDK when it was released I said to myself that I would make a lifesize Joker one day. After 4 years of work, learning, frustration and altering I can now say he is complete. I finally plucked up rhe courage to do my own eyes and hair and I finished rhe latter this morning.
I hope I have done Heath proud with this. There are many better but im so happy.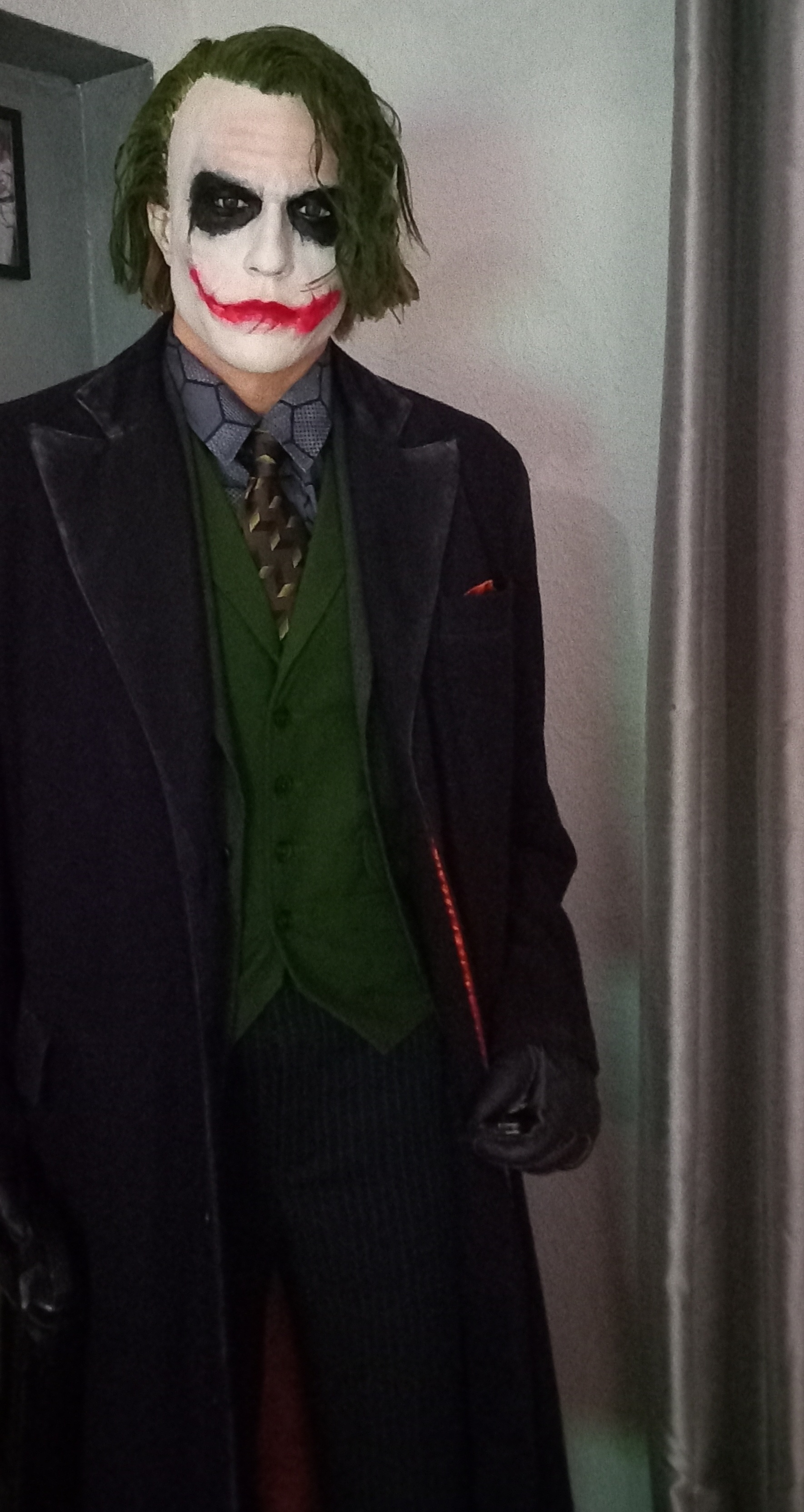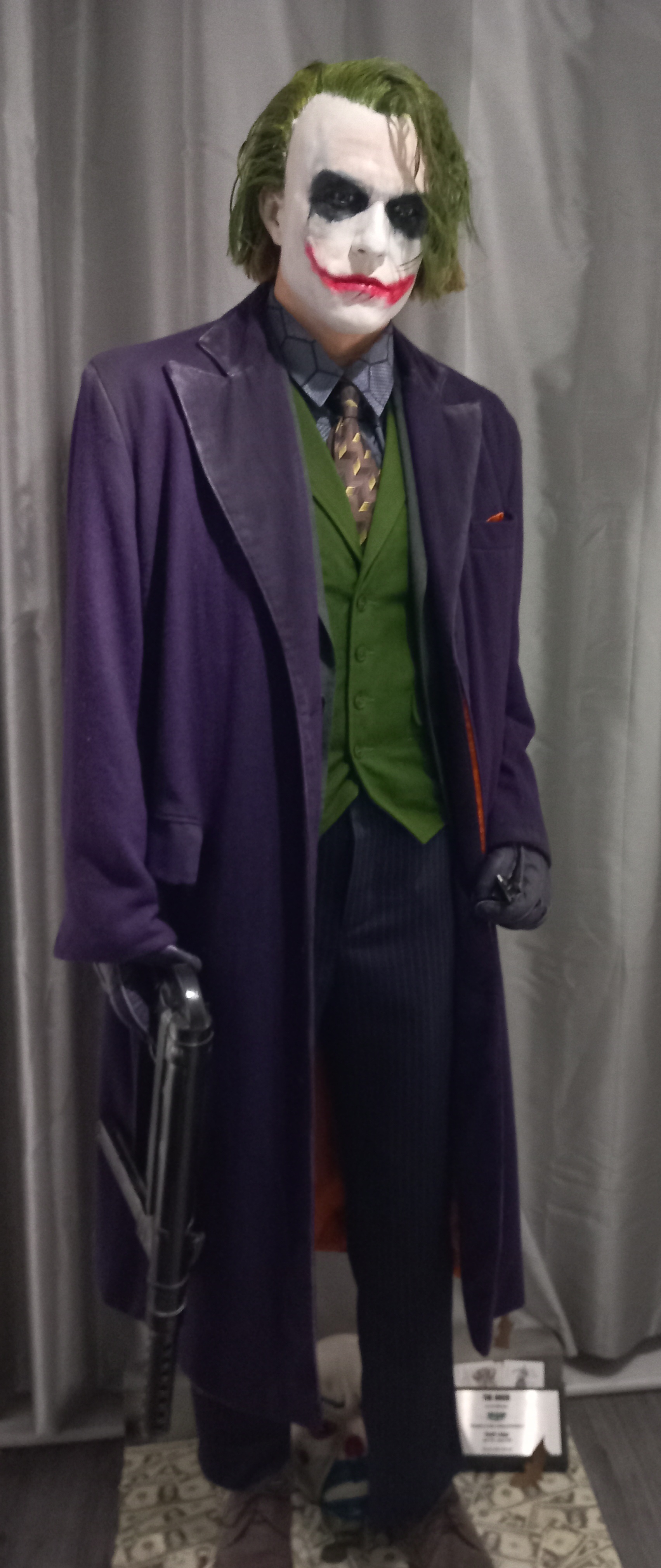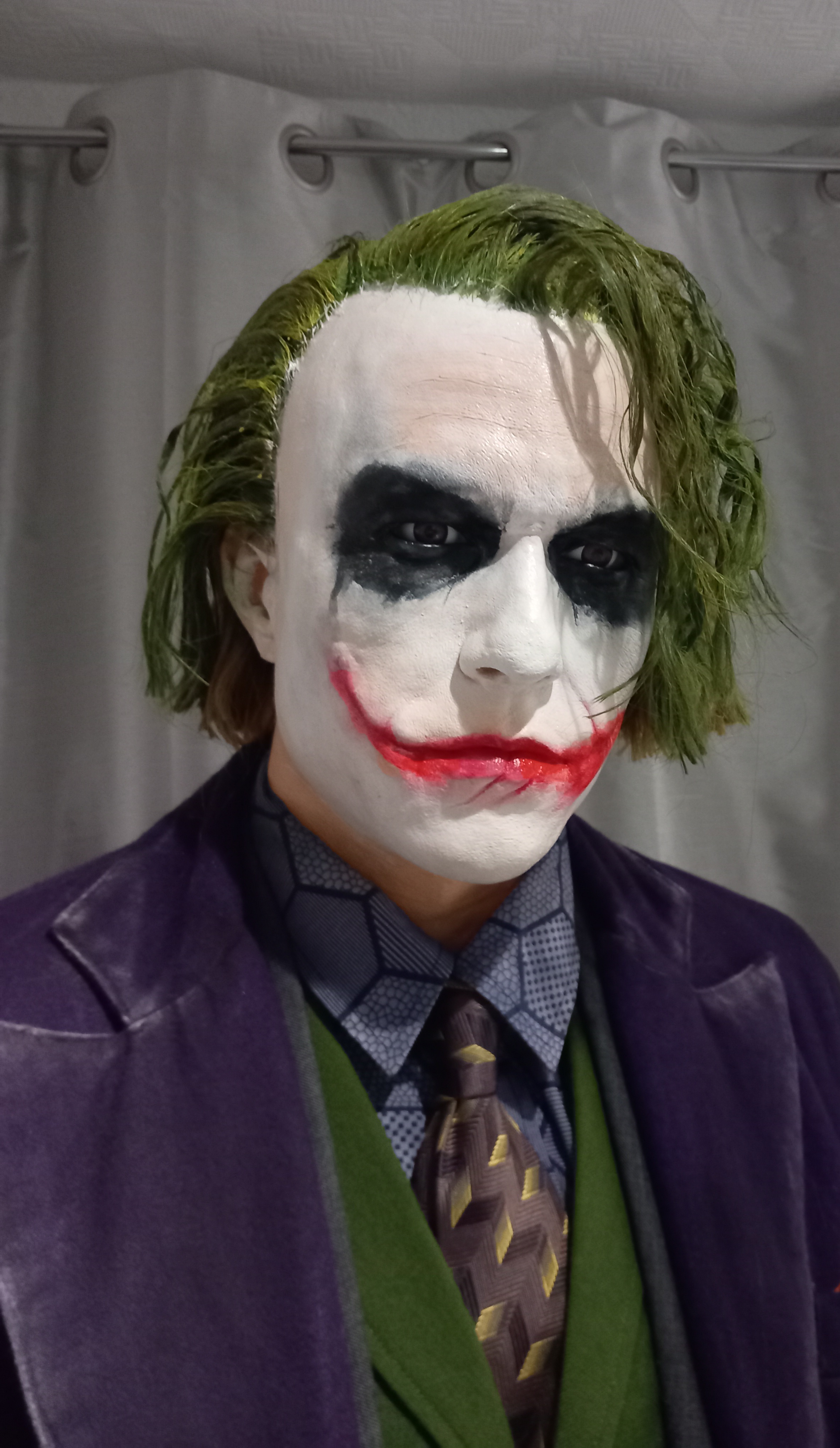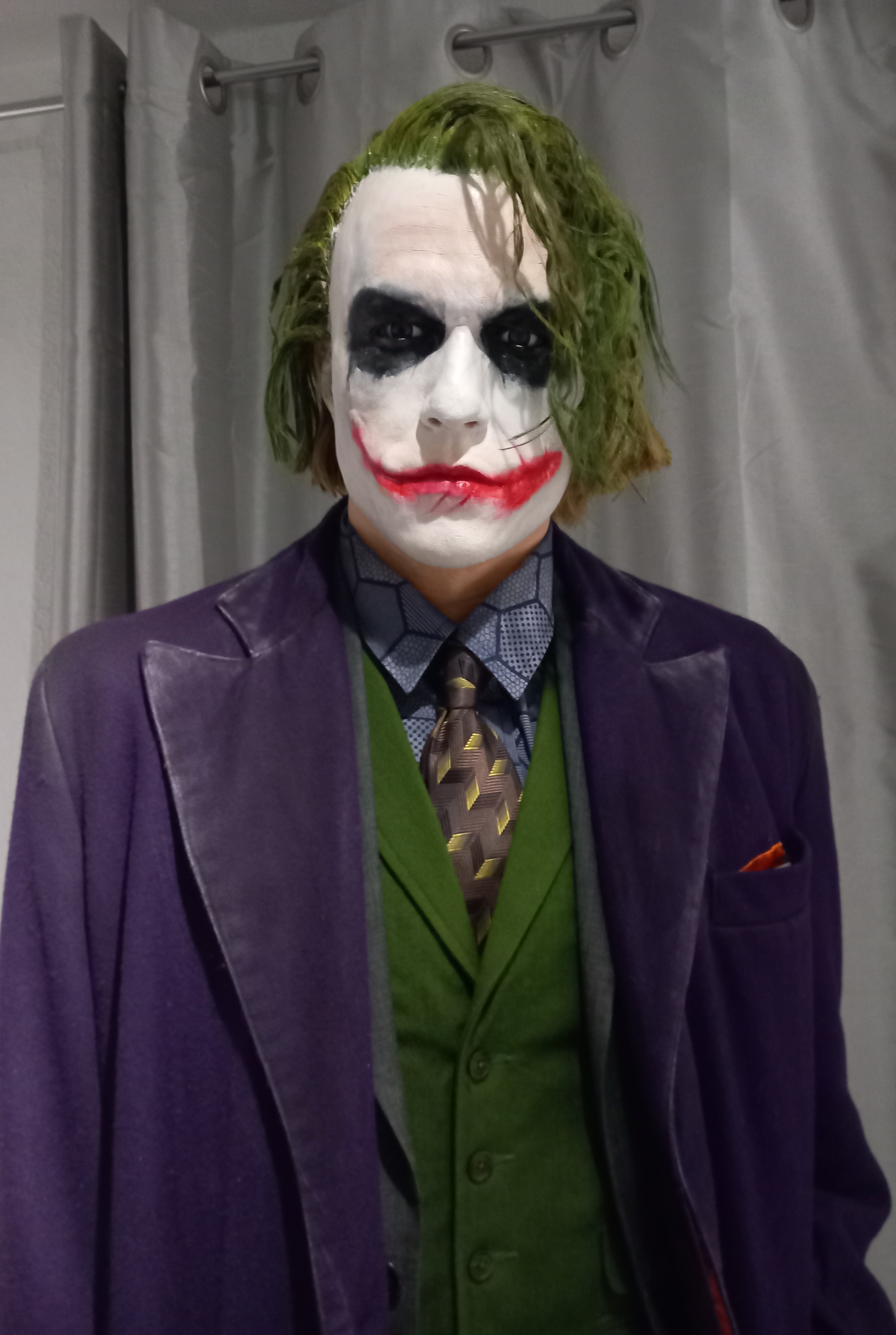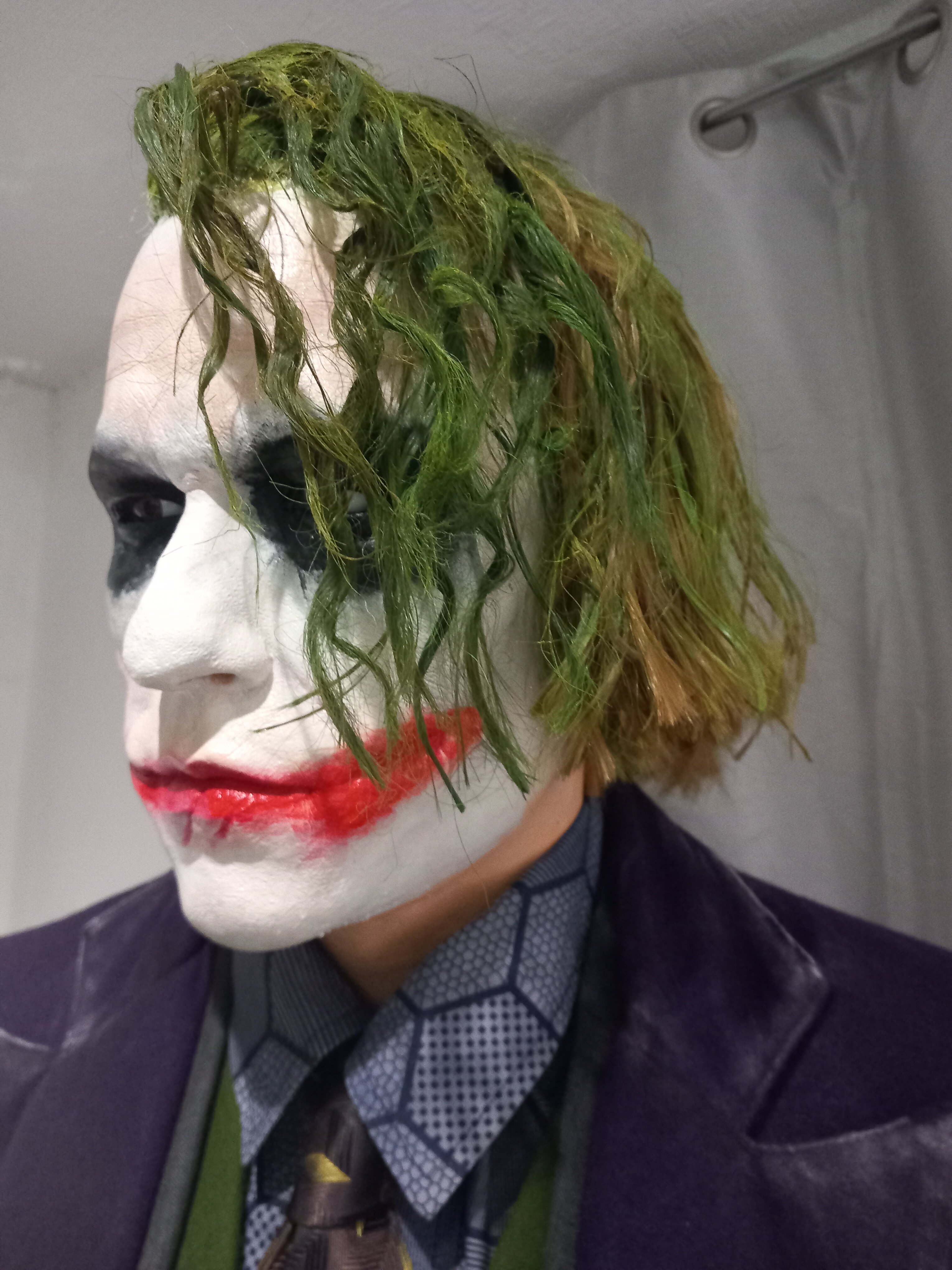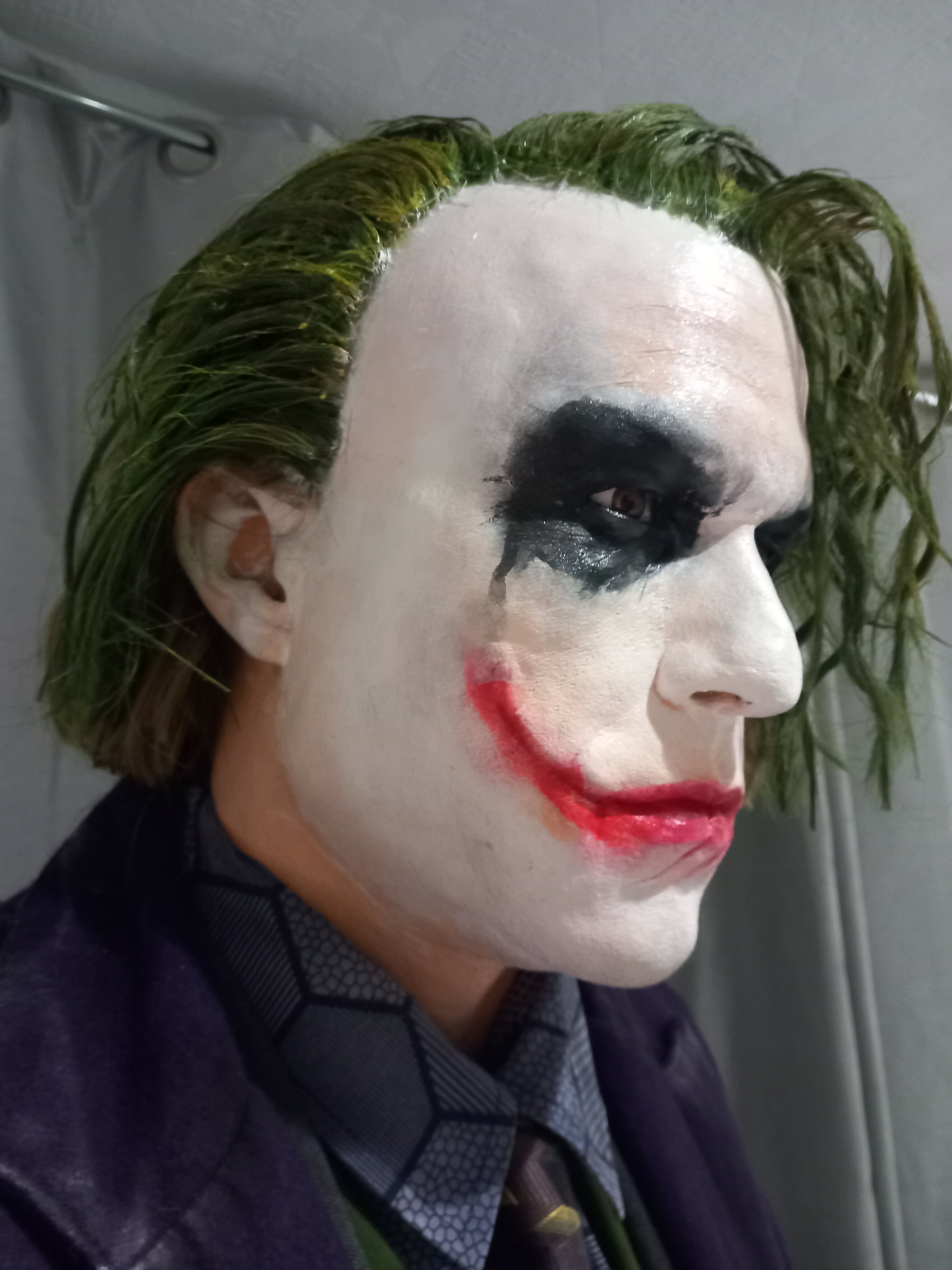 Last edited: