Hey, everyone. It's been a while since I posted any progress pics of my build. I finally got some work done on my armor. Since I have several bios, I'm going to have several interchangeable armor sets. For this one, I'm going with leather Japanese armor. It will be adjustable so I can also wear it to MN Ren Fest.
Well, enough chit chat. On to the progress pics!
Here's the main parts cut out.
The back side of the armor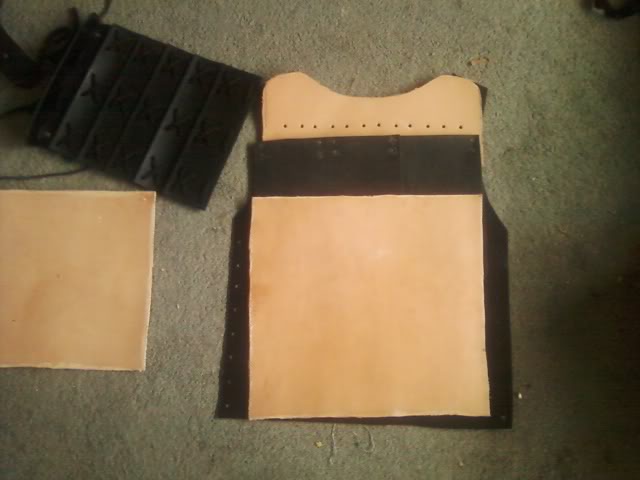 I laced the breastplate to test how everything's going together.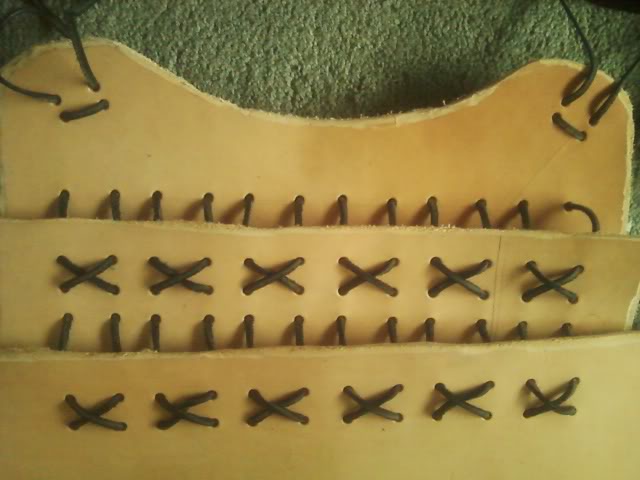 Everything I have done so far.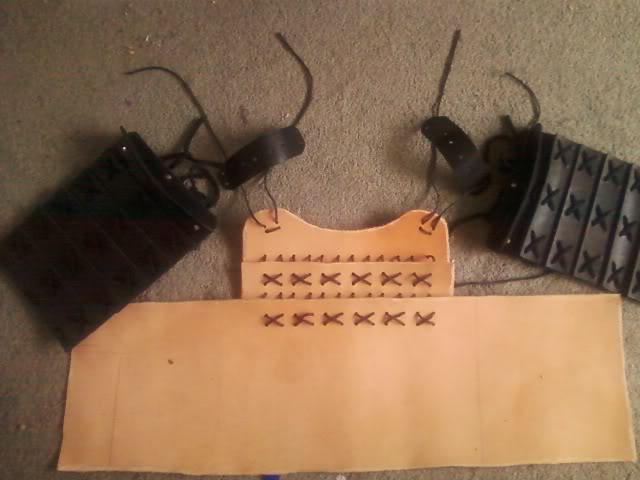 It's still really rough, but it's coming together pretty good. Next step is doing the punches on the back half and getting the sides attached.