In research I discovered that Richard Hatch did not have a regular lefty holster made for him (they seemed to have only produced right-handed holsters in pre-production) - I can only assume that at the last second wardrobe found out that one of their
stars
was left-handed & cranked one out
just before
filming.
As to how they did it... look closely.
LOL, all they did was slide a righty holster to the left side & chop a path through what WAS the front to allow for the trigger guard to slide through (A).:lol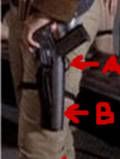 Notice (B) that the space was closed up some to hold the laser tight.
So, Apollo had a rather unique holster. Here's my version: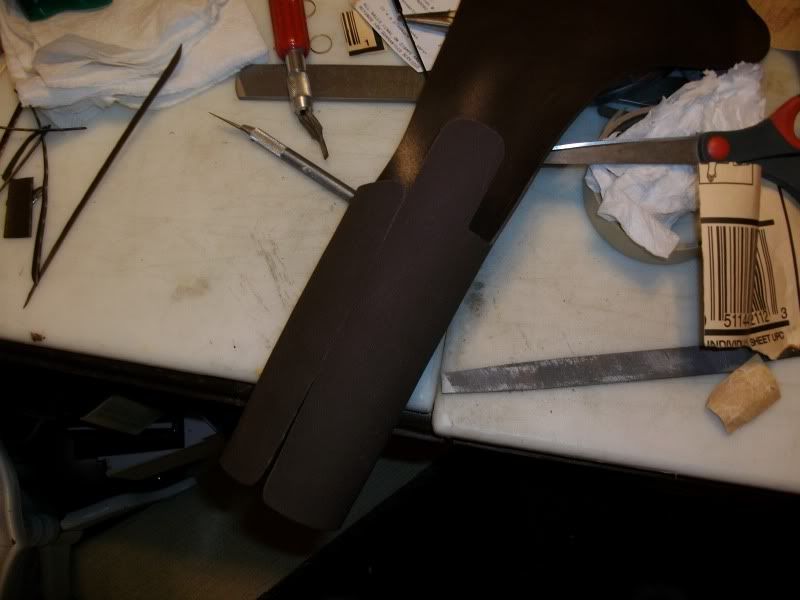 And with gun securely in it: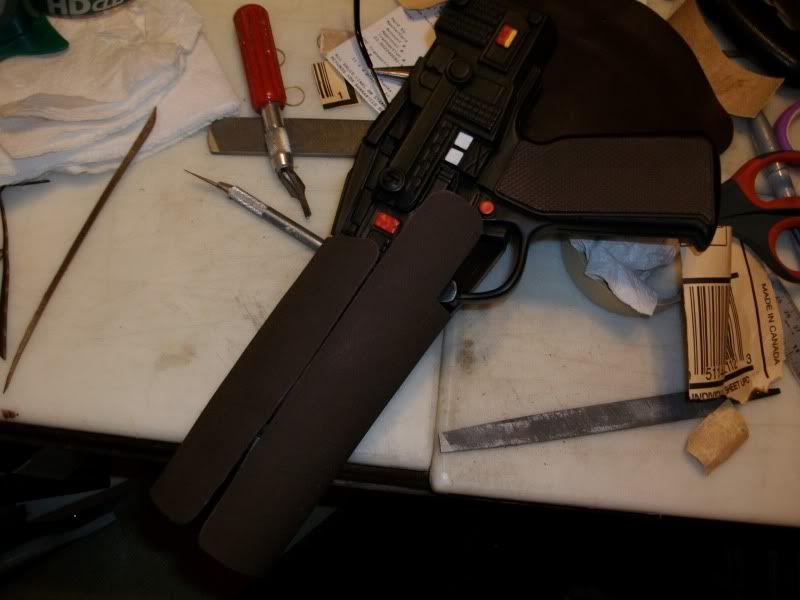 Update when I'm actually done.:cool
Last edited: