Master Member
RPF PREMIUM MEMBER
I'm gonna attempt to make one of these for my kid (and myself). So I was wondering if you guys could help me out?
Topsy Bot is pretty much like the robots from MST3K. He's made out of junk. But I'm having a heck of a time sourcing some things.
Can anyone identify and/or provide the following?
1. Is identified as a 'vinyl material roll tube stopper'. Anyone have access to one of these?
2. I believe these are mini halogen flood lights. The GE ones I have seen in the store have ridges all the way around, not the 5 seen on these. Anybody have any of these older bulbs?
3. No idea what this is from. Shape look familiar to anyone?
4. Never seen this graphic. Again, does this look familiar to anyone?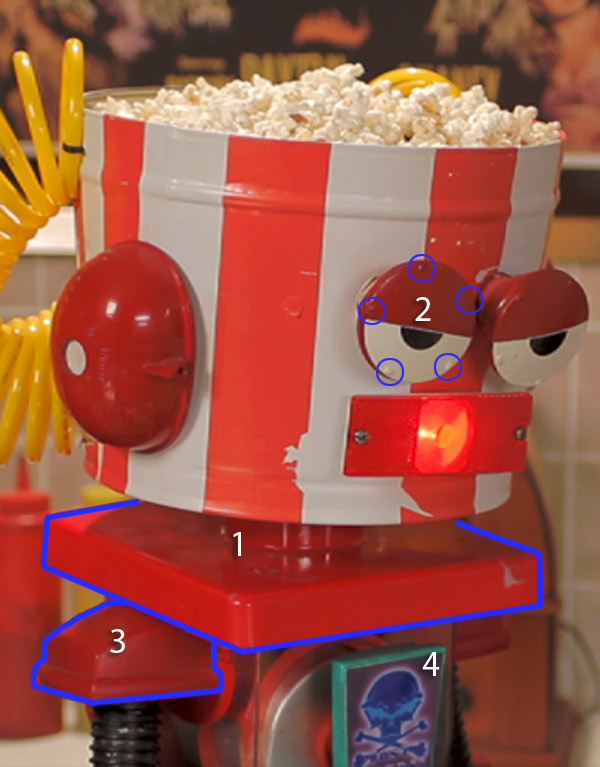 Last edited: