Sr Member
RPF PREMIUM MEMBER
The Jawa head (or mask) is something that has become so easy and so inexpensive that I had to make a couple new ones for myself. I shot a couple photos and did a diagram. This is not the only way to do it but it worked well for me.
Supplies:
- old halloween mask: $2 Walmart right after Halloween
- black fabric (I like fur): $5 at fabric store. Wrappings would look cool too.
- toy machine containers: 25 cents each at any grocery store
- Prewired "Halloween Jawa eyes" found on ebay: $4 a set
- hot glue
- drill
- sandpaper
- chrome tape
After I finished, my 7 yr. old daughter agreed to put it on and act like a Jawa. She really got into it
VIDEO:
http://youtube.com/watch?v=f-XPxDhpGlI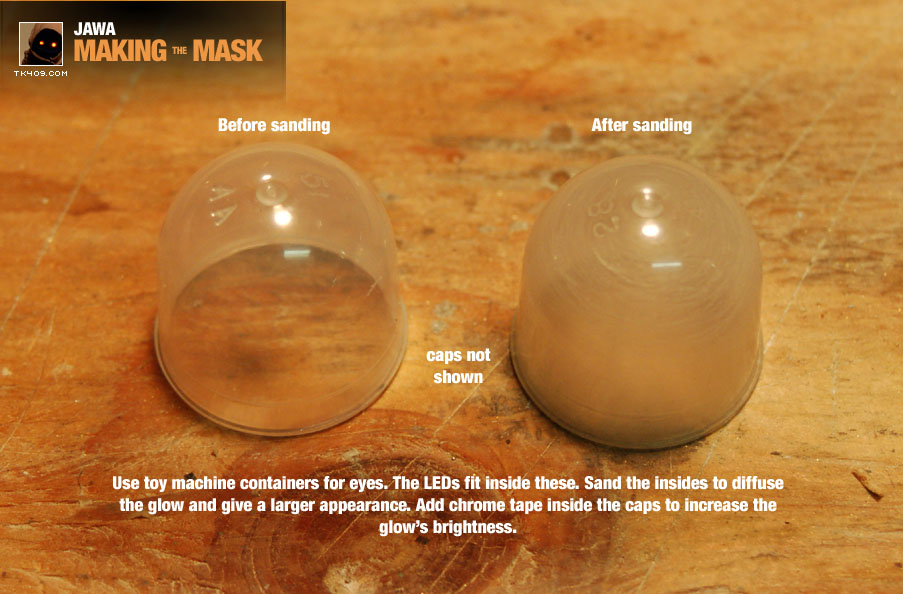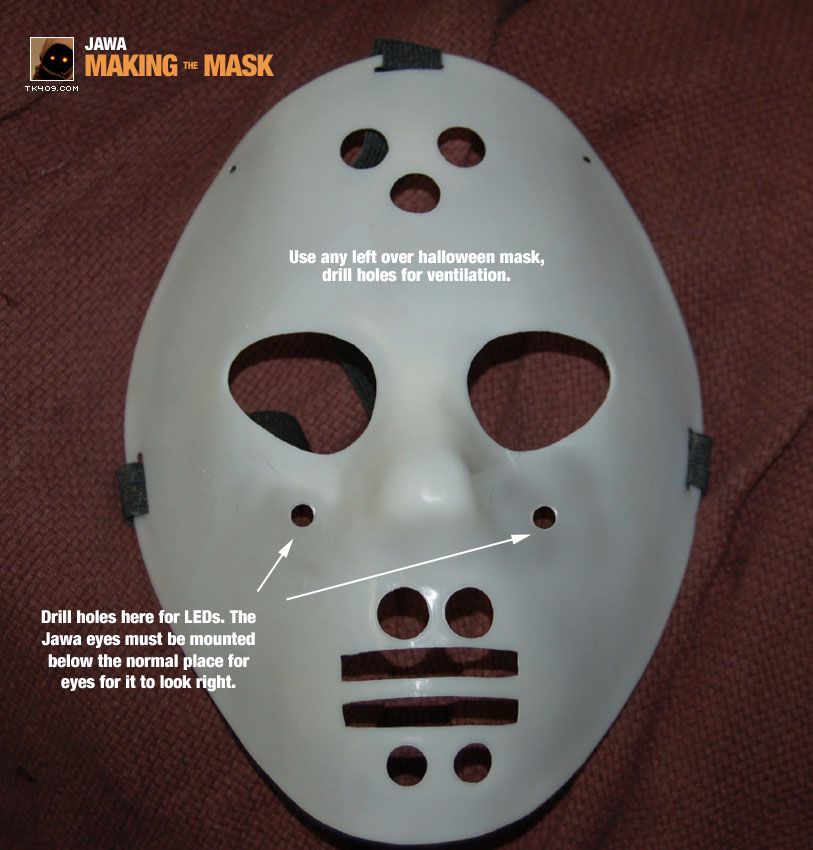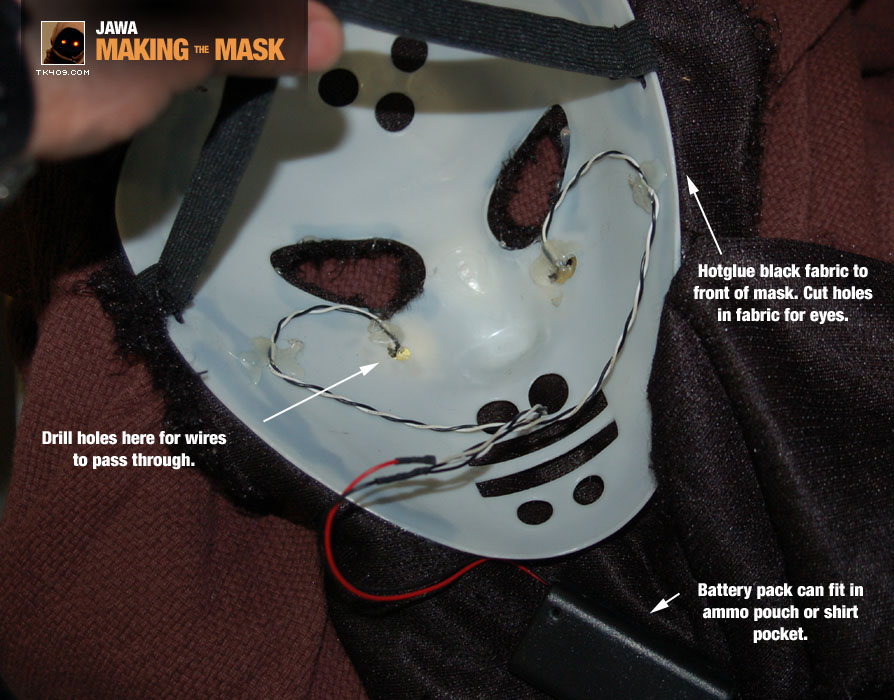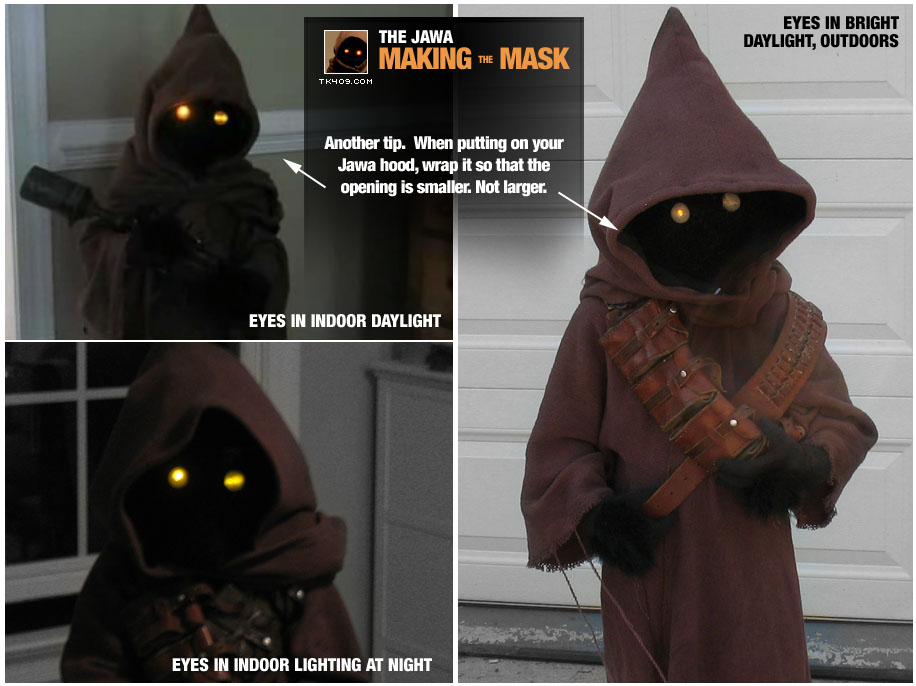 Reference (but for heaven's sake don't duct tape a woolen ski mask to your kid's head if you ever want him to wear another Star Wars costume again.)
Last edited: