I'm finally going to do it,using my awesome sculpting skills i will make the best ghoulies toilet monster puppet ever made, every badly sculpted wrinkle will be copied, i took my laser measuring tool and pointed it at the screen and measured the refracting light of the wonky mouth and onion shaped head.
Behold and bask in my greatness, but you don't need to comment on how brilliant i am as i allready know!!!".
Ahem, well back to reality, i was asked to sculpt this guy from the movie ghoulies, a really cheesy eighties monster flick, if you like cheese, see this movie!, lol, here is the little spud i'm doing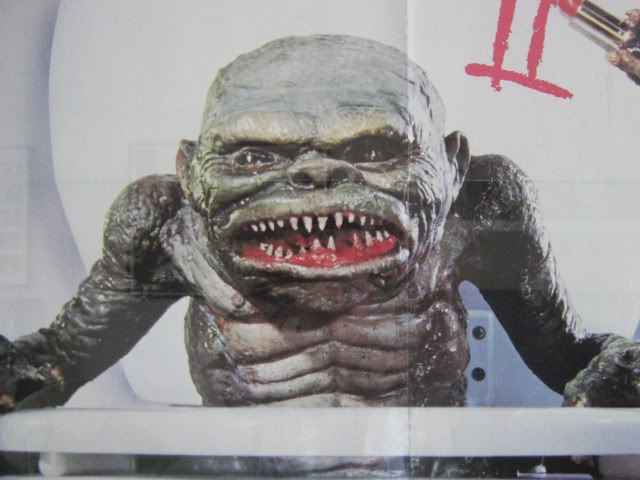 And here is were i am so far, still very early days, it'll be a latex and polyfoam puppet, with acrylic eyes and possibly acrylic teeth to.