Hello all!
Long time reader and first time build poster. I wish to add yet another Han Solo inspired holster build to this forum.
#TLDR
It cost me $372 for leather, tools and hardware to build my own Han Solo holster.
One of the key elements I want to add is the cost in making your own holster. I learned a lot about exactly what it costs to make your own and I am torn to which is better. It is far cheaper and simpler to buy a holster from from one of the online providers ($250) but it is MUCH more rewarding strapping on a rig that you have built yourself.
Weight of leather
My though is the weight of leather should match the weight of the blaster. I have a Denix mauser with a full metal DEC kit attached. The blaster weighs in at 4.5 lbs. So I went with the 9 oz tooling leather. Yep, the heavier the leather the more expensive it becomes. If you have a light weight blaster, I would go with the far cheaper 3-5 oz leather thickness.
Customize based on your needs
Another advantage of making your own holster is the ability to customize at will. I was not over concerned with screen accuracy (crazy, I know!) so I decided to craft a holster without the greeble pouches. I wanted a simple smooth belt with nothing to cause a snag. If I change my mind, I can always add at a later date.
Where the hell to get the buckles!?!?
I wanted to spend the $200 and get the Todd's Costumes DIY hardware kit. However, it appears that he no longer carries the kit for 2017. I drew up some quick non-screen accurate plans.
With both the blaster and leather being heavy, I decided to go with ⅛ in stainless steel as opposed to aluminum.
So I started an Etsy search for a metal fabricator. I found William Scott from Ohio (
https://www.etsy.com/shop/KandSFabrication
), who was willing to work with me. Bottom line.. $150 for buckle hardware.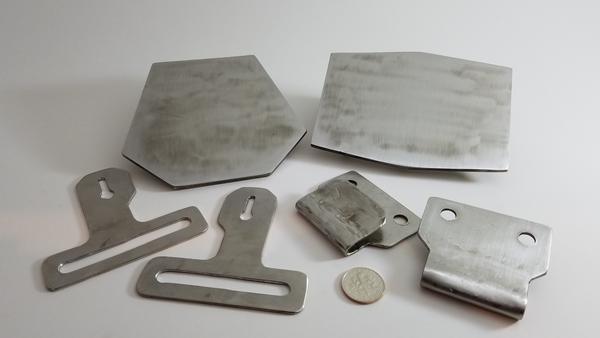 Material List:
Cowhide Strip 50" long x 2" wide 9 oz thick (⅛ inch) $10
Cowhide Strip 50" long x .5" wide 9 oz thick (⅛ inch) $12
Tooling Leather 8-9oz Pre-Cut (12"x24") $25 x2 = $50
Subtotal = $72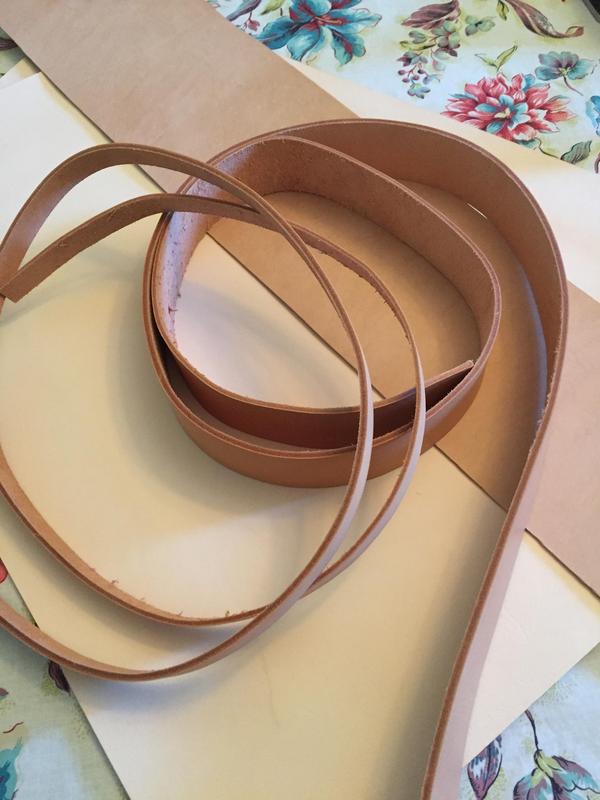 Tool List:
X-ACTO #2 Knife $6
Leathercraft Scissors 7-Inch $7
Lock Stitch Sewing Awl $18
Groover Creaser Tool Kit $14
Diamond Lacing Stitching Chisel Set $17
Skiver for Thinning with 3 Blades $11
Leathercraft Tool Punch Snap Kit Rivet Setter kit $13
Hole Punch Pliers Leather $10
1/4" Black Chicago Screws 1290-04 -- TWO 10 Packs $12
Subtotal $108
Leather Finishing:
Fiebing's Leather Dye, Light Brown, 4 oz. $7
Angelus Brand Acrylic Leather Paint Mate Finisher No. 620 - 4oz $8
Badger Air-Brush Company Basic Spray Gun Set $17
Air Cans for the brush $10
Subtotal $42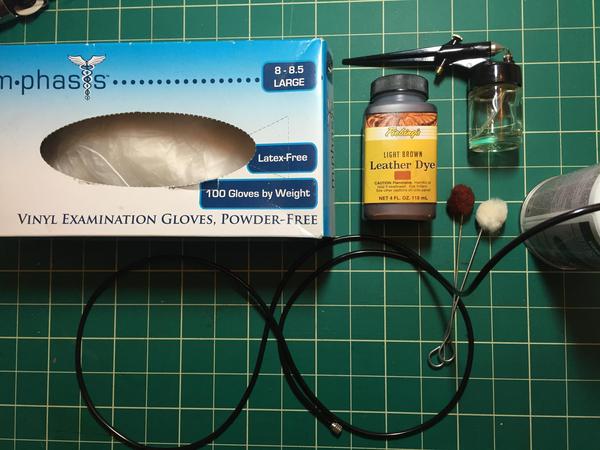 Last edited by a moderator: