So I wanted to push myself to model a little faster. I decided to do Leia's Transport from the Force Awakens: Visually it's a deceptively simple shape. (more on that later.) Big plus: being relatively new it isn't something I've spent 30 years loving. so if I got something slightly off I wouldn't feel like I was dishonoring my entire childhood.
Well, the shape turned out to have a little more nuance than I was expecting. It didn't help that there wasn't a ton of references images either.
I think it came out okay, and I'm really happy with how my paint job came out.
The final product is maybe a little too beige, I might dial that down a little.
Glory shot:
Front shot without the motion blur to show off the paint job:
Rear: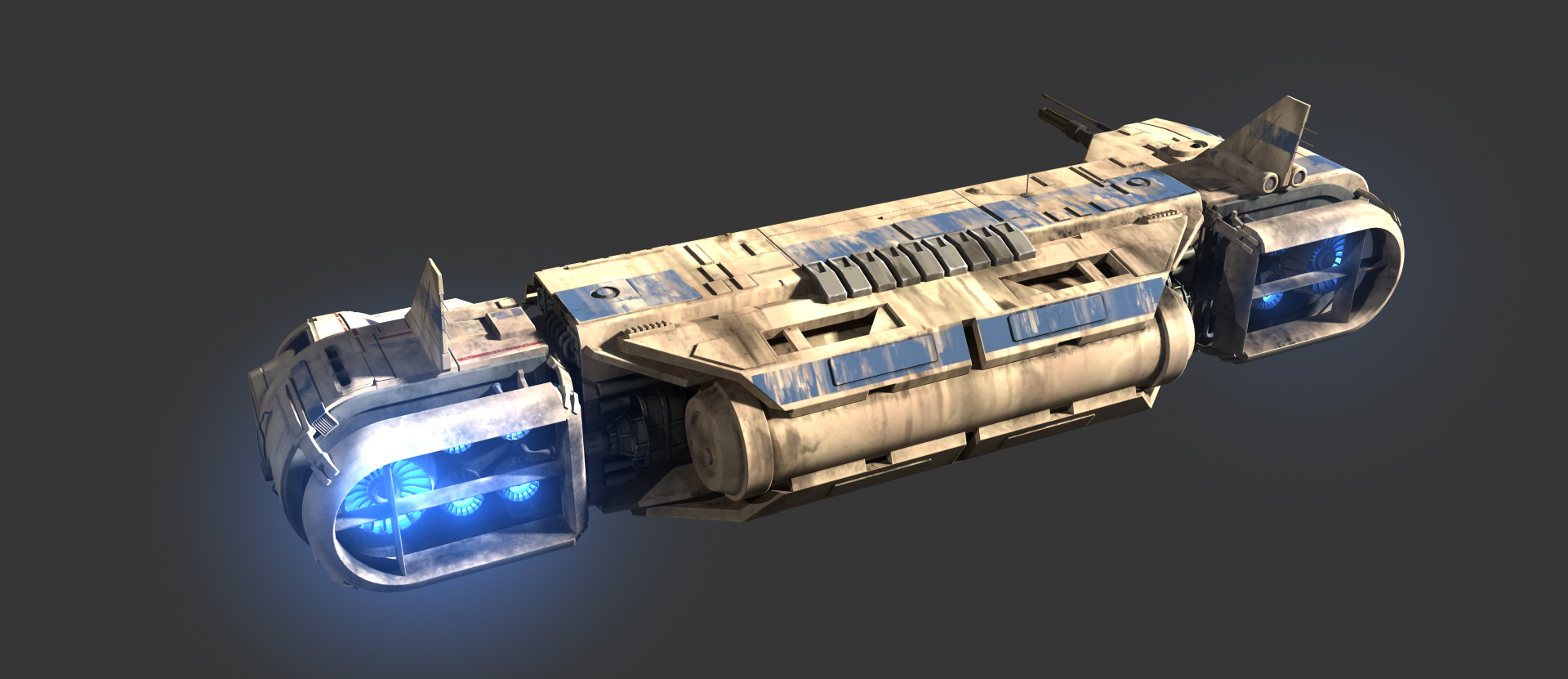 Last edited: