So Atomic Mass Games came out with a new skirmish game alongside Star Wars Legion
Apart from game play, from a modeling perspective, these models are much better proportioned and overall better looking than the Legion counterparts.
They are a bit larger than the Legion stuff and scale out to 1/43 to 1/44 range
That works out to a great size for something like the DiAgositini or a studio scale 32" Falcon as well as the old MPC X-Wing and even the MPC Vader Tie Fighter (depending assuming a 1/24 scale studio model)
Obviously just for model collection purposes these are going to be overpriced since they are geared towards gaming and the packs come with cards and other things for the game, but if you like gaming, or search on E-Bay for some used ones you can probably get a deal. Although the game is still new though, so there probably is not a lot of used lots on E-Bay yet.
Although still, the Kenobi "Hello There" set has 4 models and and typically sells for around $40 to $48 so it winds up being around $10 to $12 per figure if you think in those terms
Currently they have mostly Clone Wars era stuff but have shown expansions into the OT era with everything from Boushh Leia to Ewoks. They also have a Ghost crew set
At any rate, the miniatures are much more "true scale" than the squat and thicker Legion stuff tends to be, and they are beautifully done detail wise.
As far as assembly, they are typical modeling plastic so glue like Tamiya Thin and testors etc... will work fine. There are some small parts for assembly, but overall it is fairly straight forward and easy
Note, you often have the option for most hero characters with Helmets like Commander Rex, Bo Katan, Gar Saxon, Cody etc... to display as helmeted, or no helmet. I always go with the helmeted version
So, here is my take on the 501st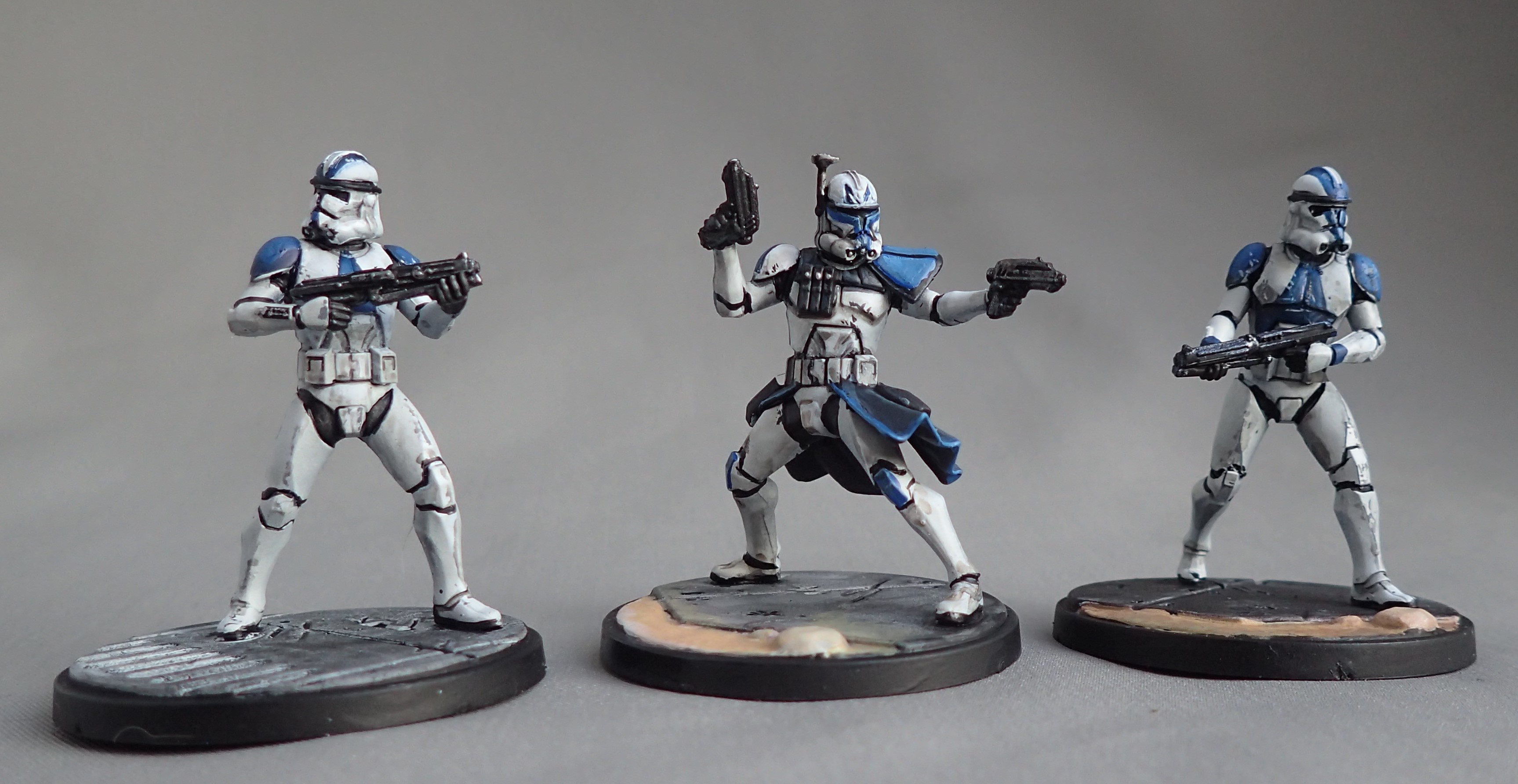 and the 212th

and to get a feel for the size