As mentioned in other of my posts, I have been sorting through thousands of old company files and found some pictures of the work we did for Anovos 6-7 years ago.
We first made Y-Wing helmets for them, supposedly to be used in Rouge One, but I never saw them. These were made from direct scans of an original from the archive. (This was how almost all the pieces we made originated) The Y-Wing helmet were finished, including screen usable liners (Vacuum-formed foam), but unpainted with the intent that the production company would paint them. Our paint department painted up a couple for display.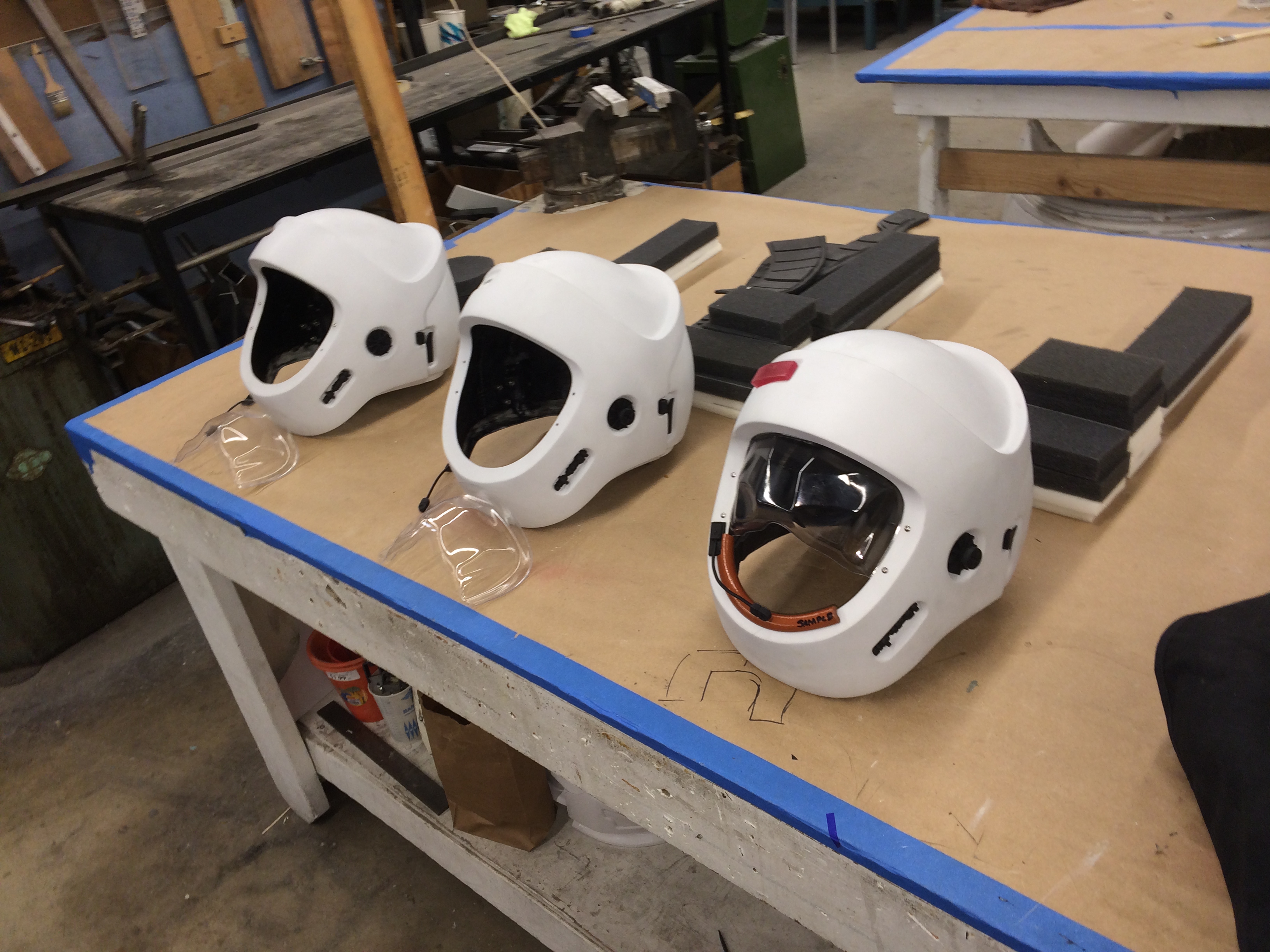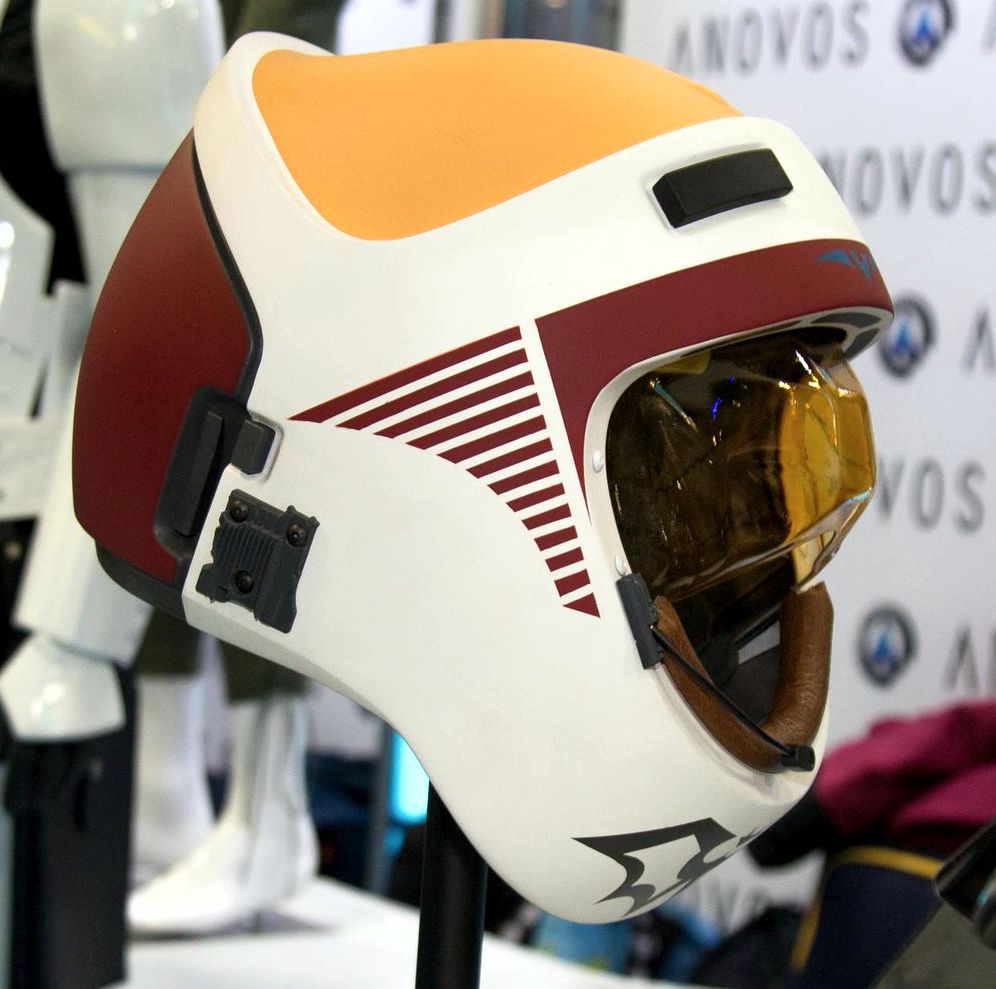 We then made virtually all the prototypes and master for Anovos for the next 3 years. These included some of the classic SW items, and all of their First Order helmets. and some of the costumes.
We also did short run production for them (From 50 to 200 pieces each). This included the classic Snow Trooper, Tie Pilot, AT-AT Pilots, X-Wing Pilot Snow Speeder pilot and First Order Troopers. (around a 100 of these were for Disney's rise of the resistance ride)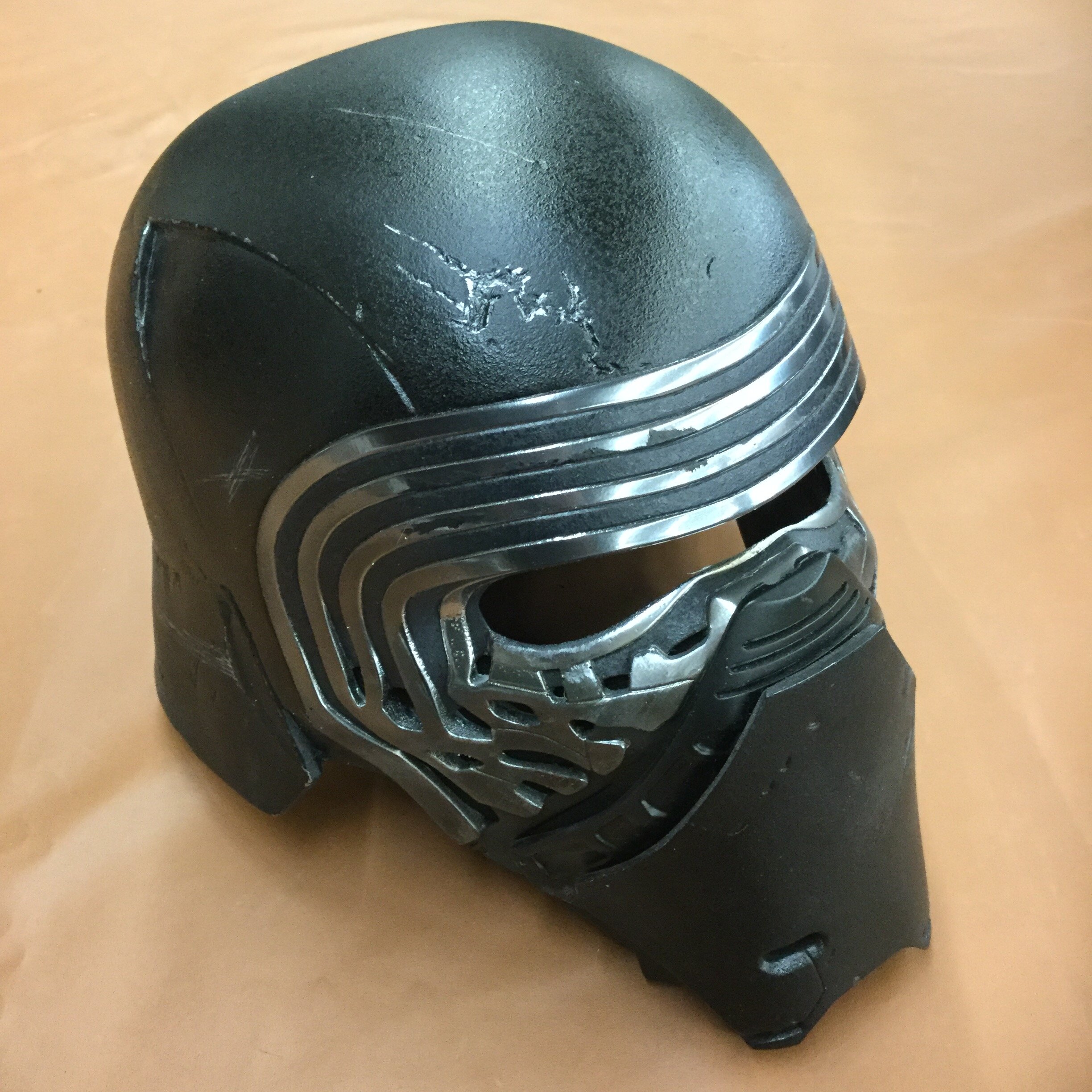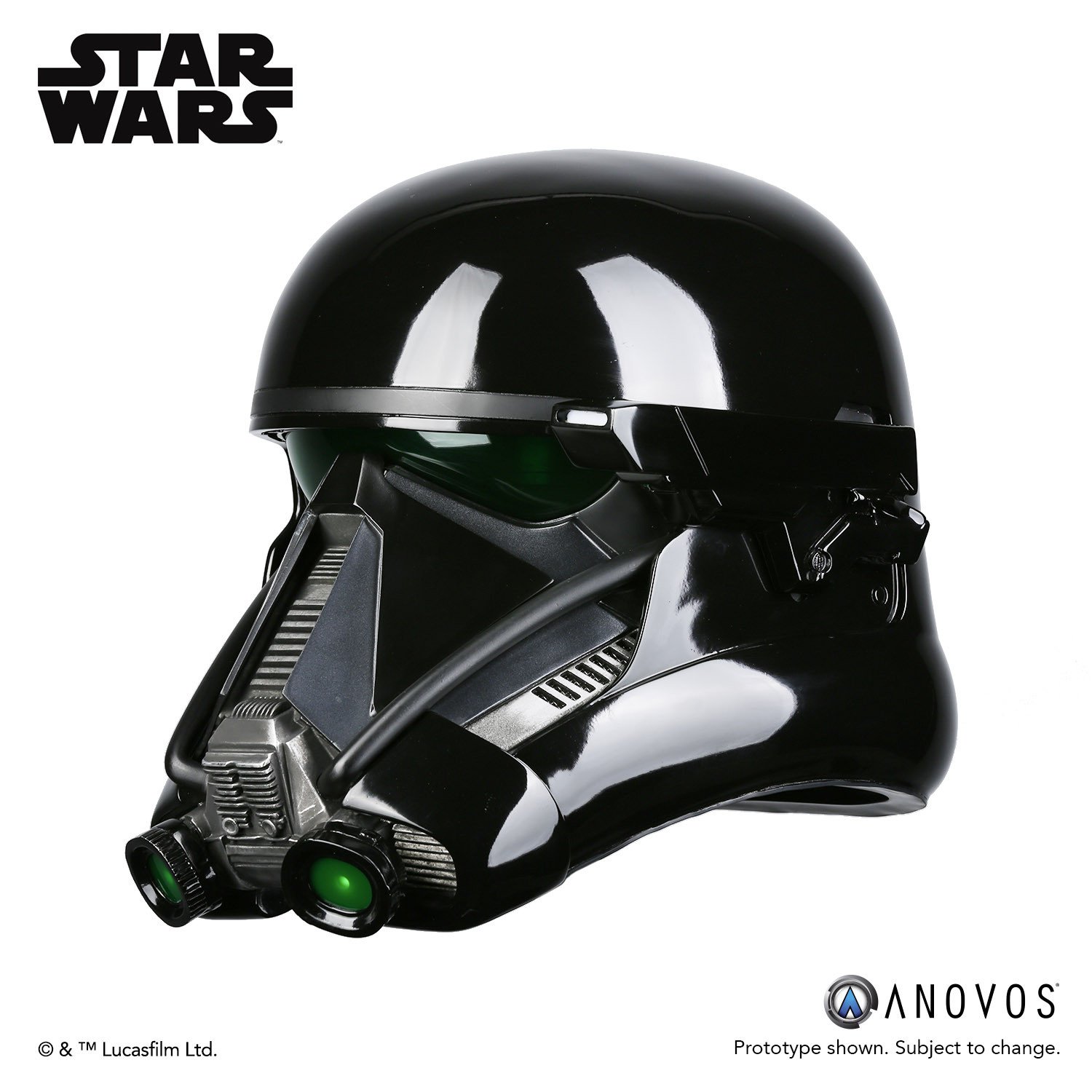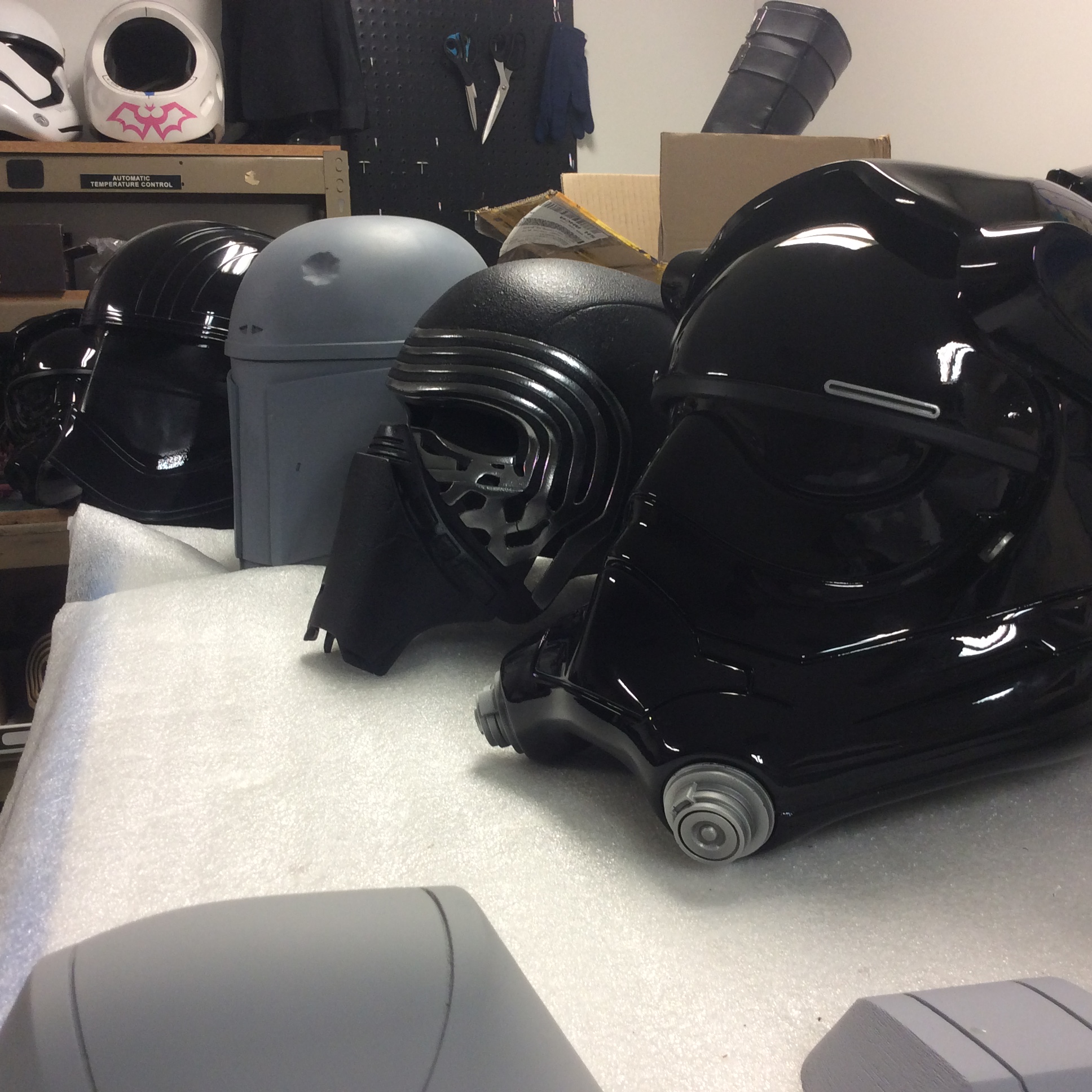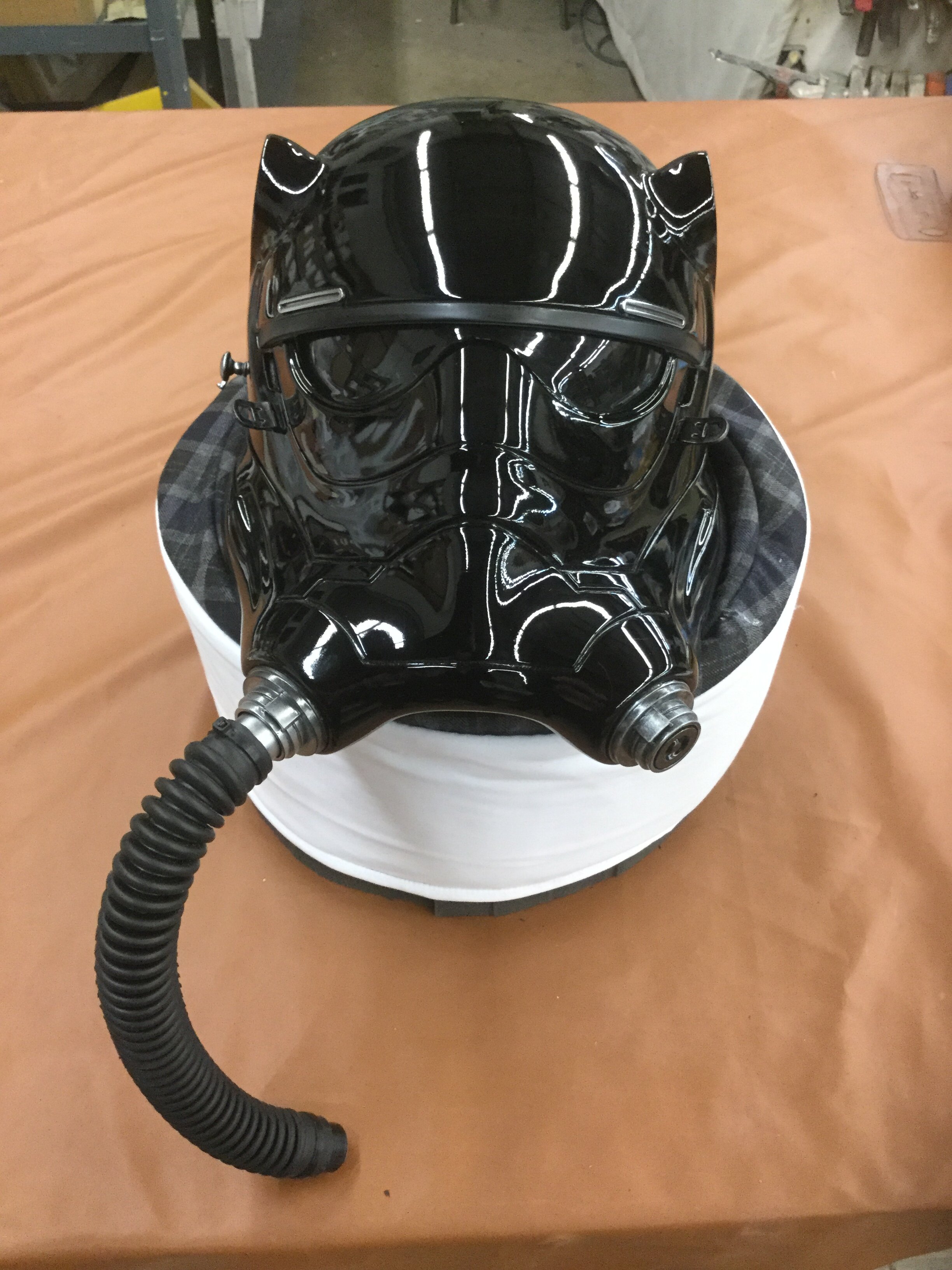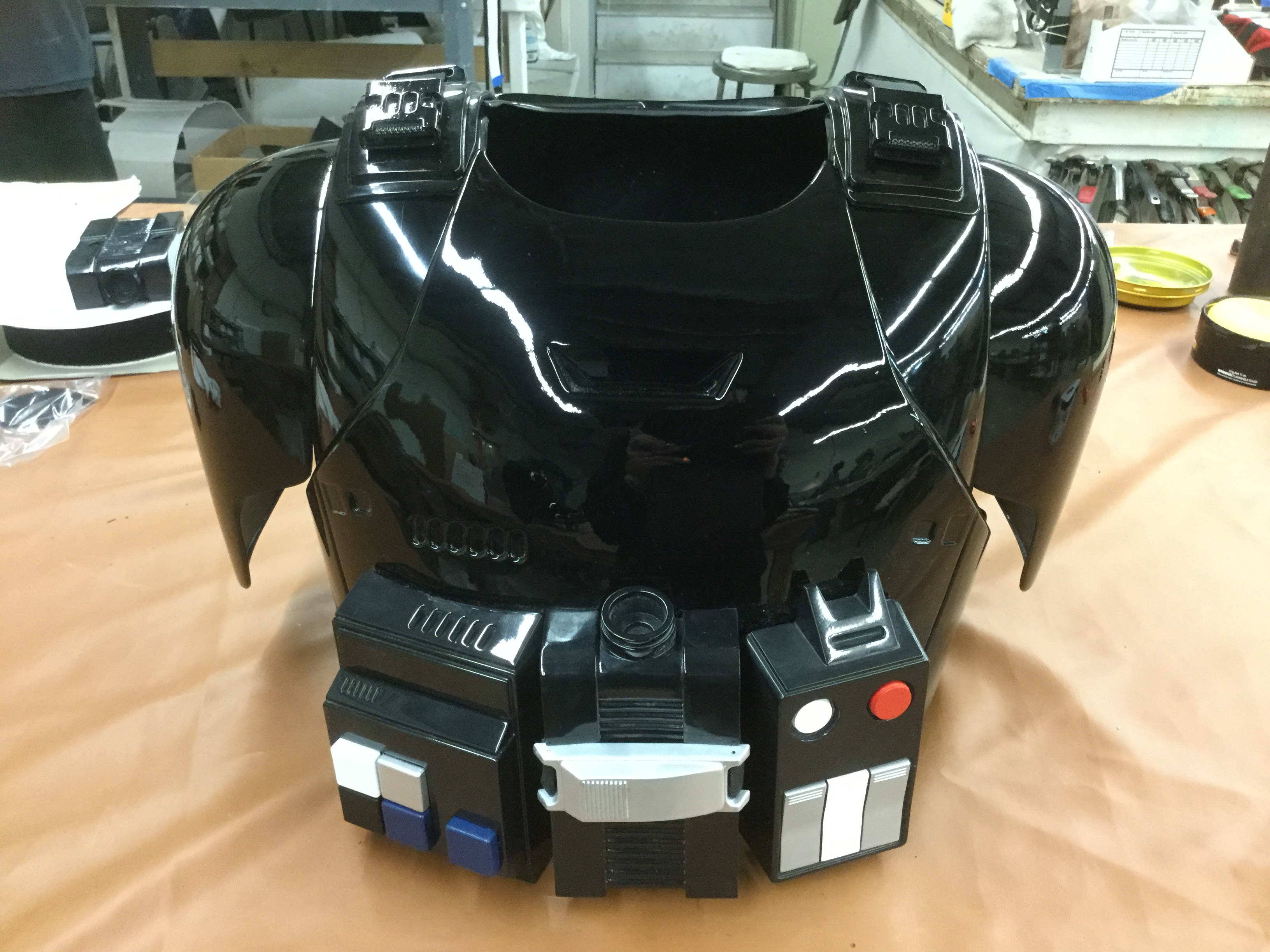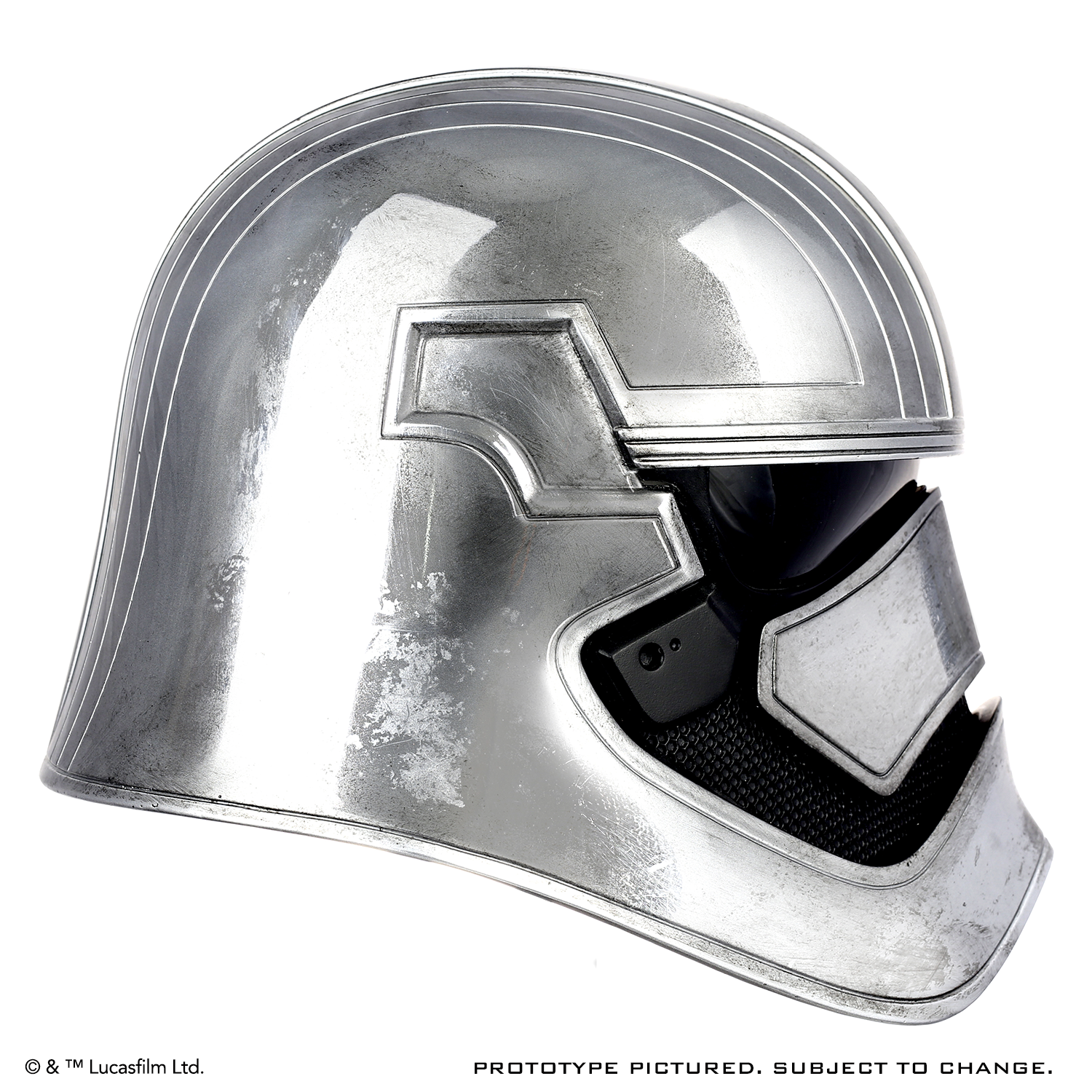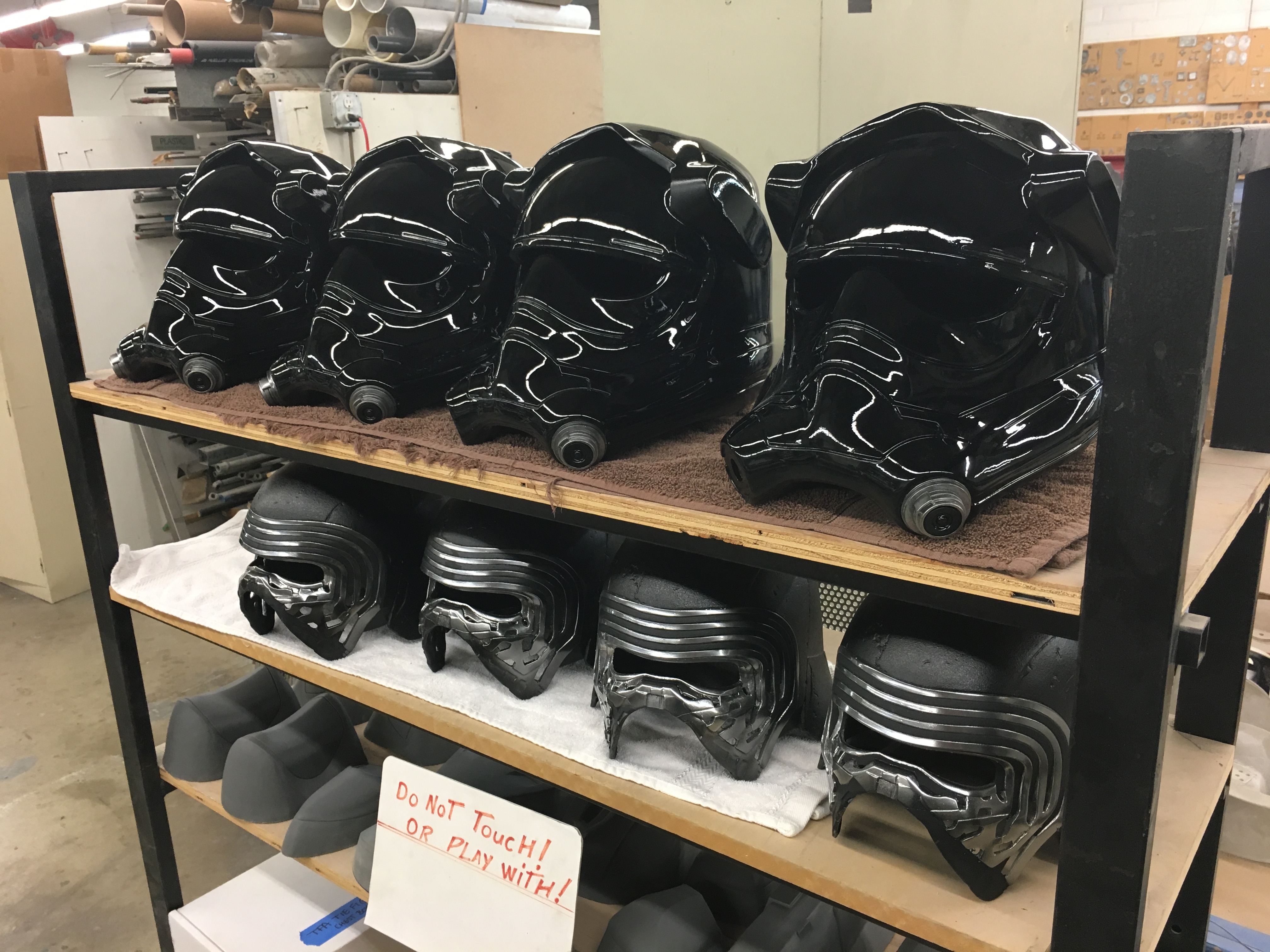 Here is the first prototype FO trooper. We painted it gray, so it was easier to see all the surfaces and panel gaps. We also developed a better leg suspension system, which kept the legs from sagging and rotating on the wearers legs. We also developed better gaskets so you could actually ben your arms and legs. (The originals were extremely stiff)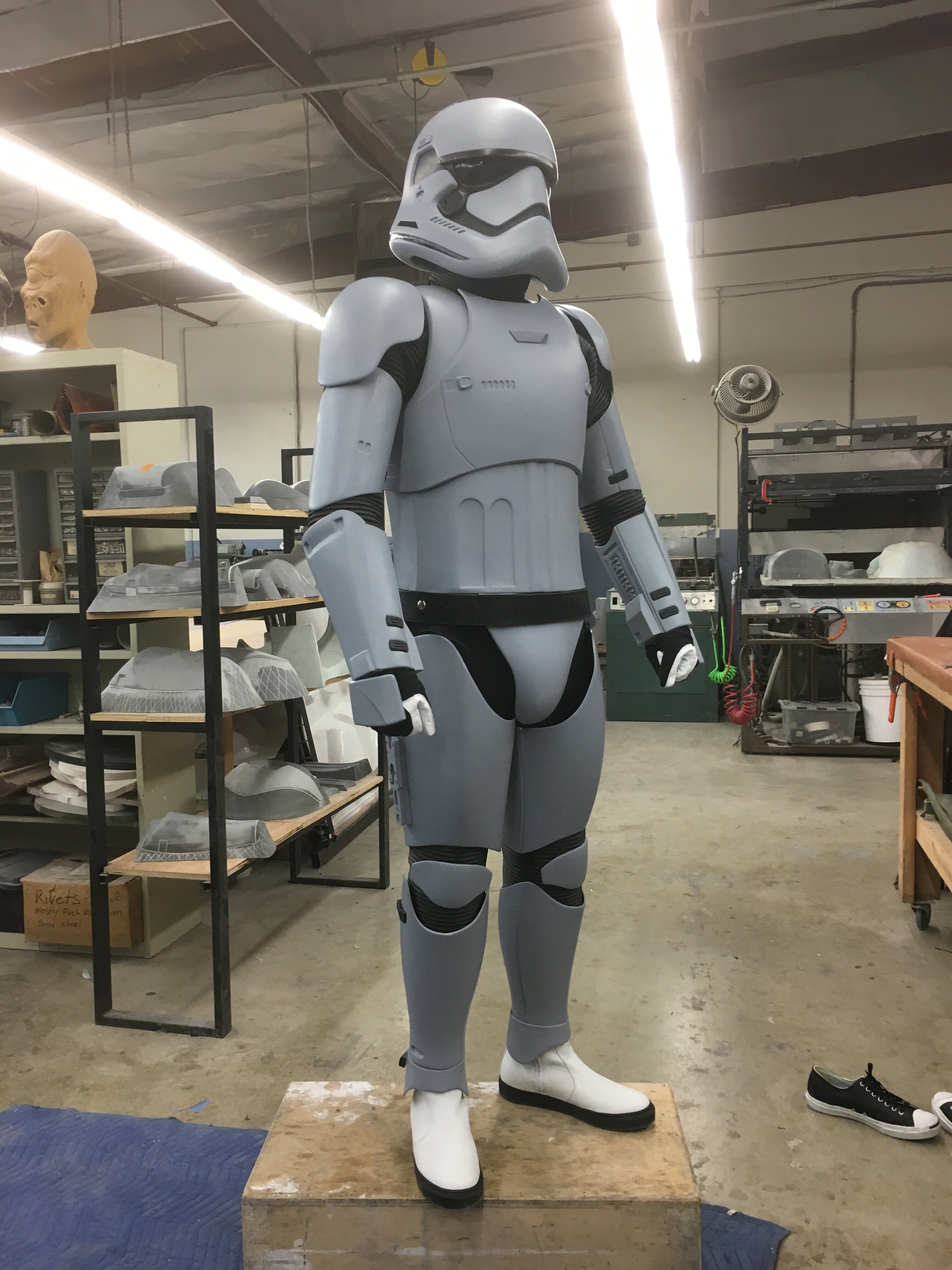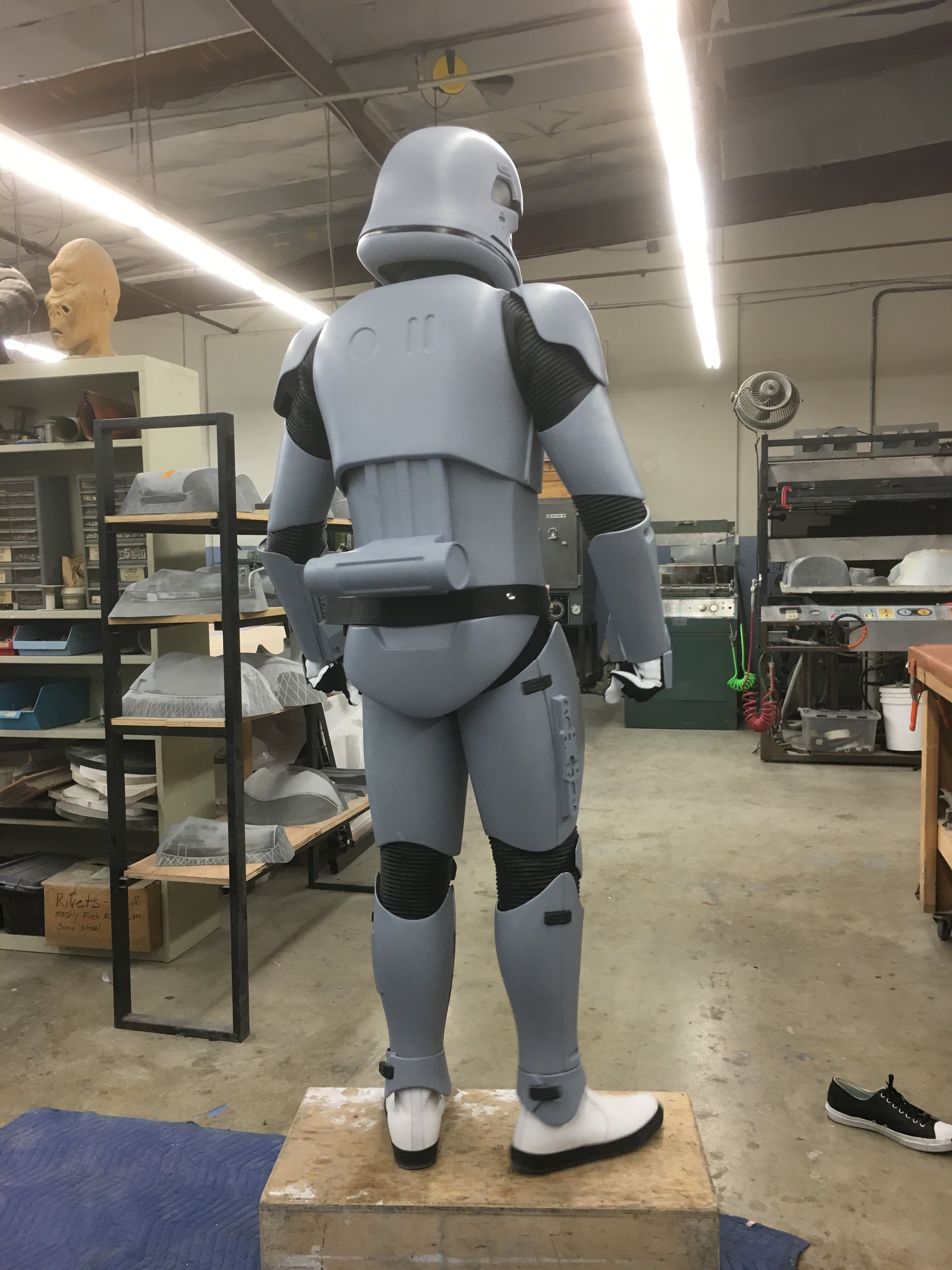 Here is some of the production work and tooling created for the products.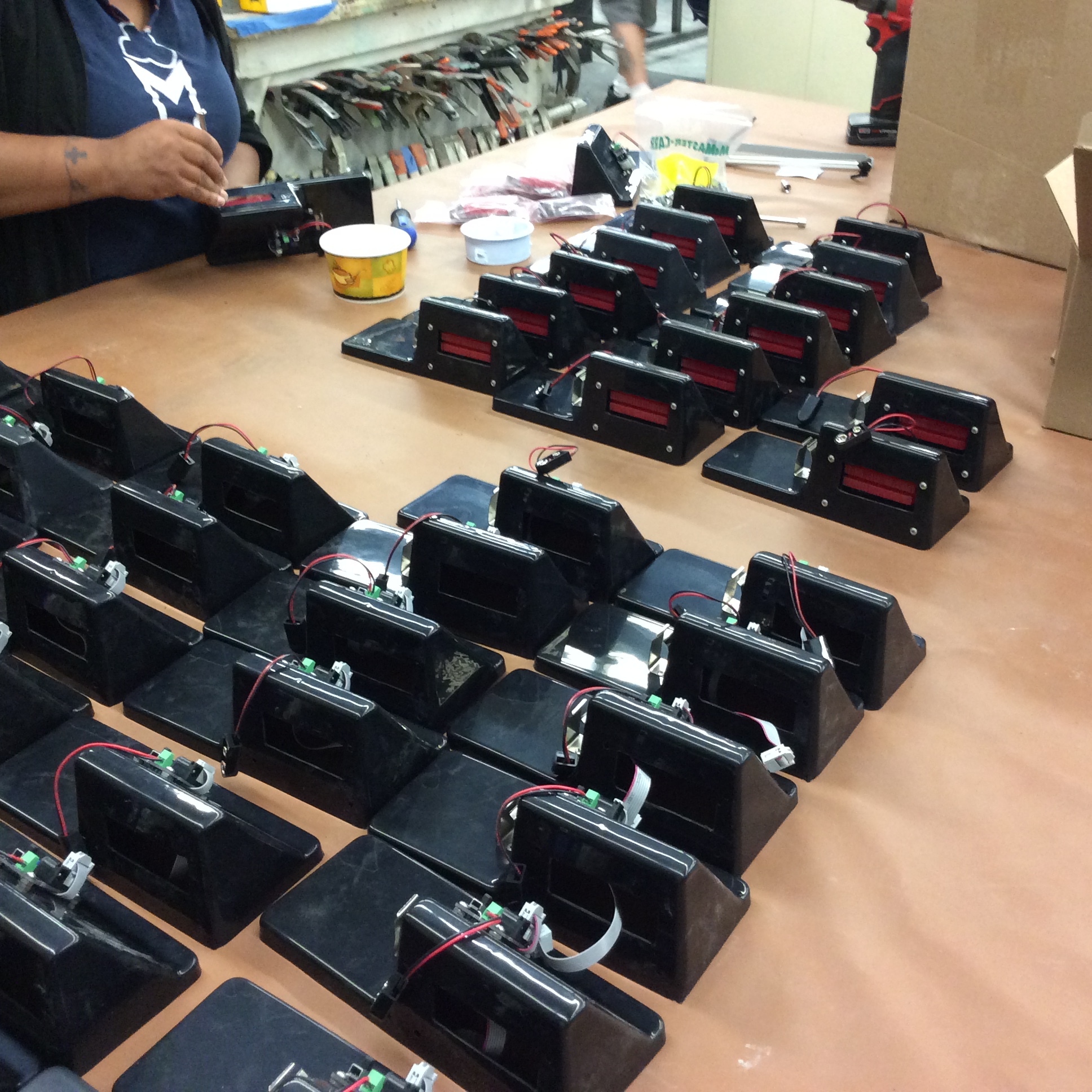 To produce the FO Troopers, we needed to develop vacuum-forming tooling that could better replicate the cast polyurethane cast original costumes. To do this we used a variety of techniques, including a complex first surface tool for the chest plates. This 5-piece matrix tool, was made with replaceable tool inserts, so if an individual chest plate tool became damaged, it could be replaced without having to replace the entire tool. The individual tools were all made using a hard, filled tooling urethane resin. It has low shrinkage and is extremely tough.
First we made 5 first surface chest plate tools in tooling resin, then these were arranged on a table, an adhesive sheet wax was applied to the backs of each tool, to establish air channels for the master tool, which held the five individual tools. (left pic below)
These five tools were then clayed up, to form the surface of the outer matrix tool. Threaded metal inserts can be seen on the lower edges of each tool. This will insure that there are permanent threaded holes in the final matrix tool. (right pic)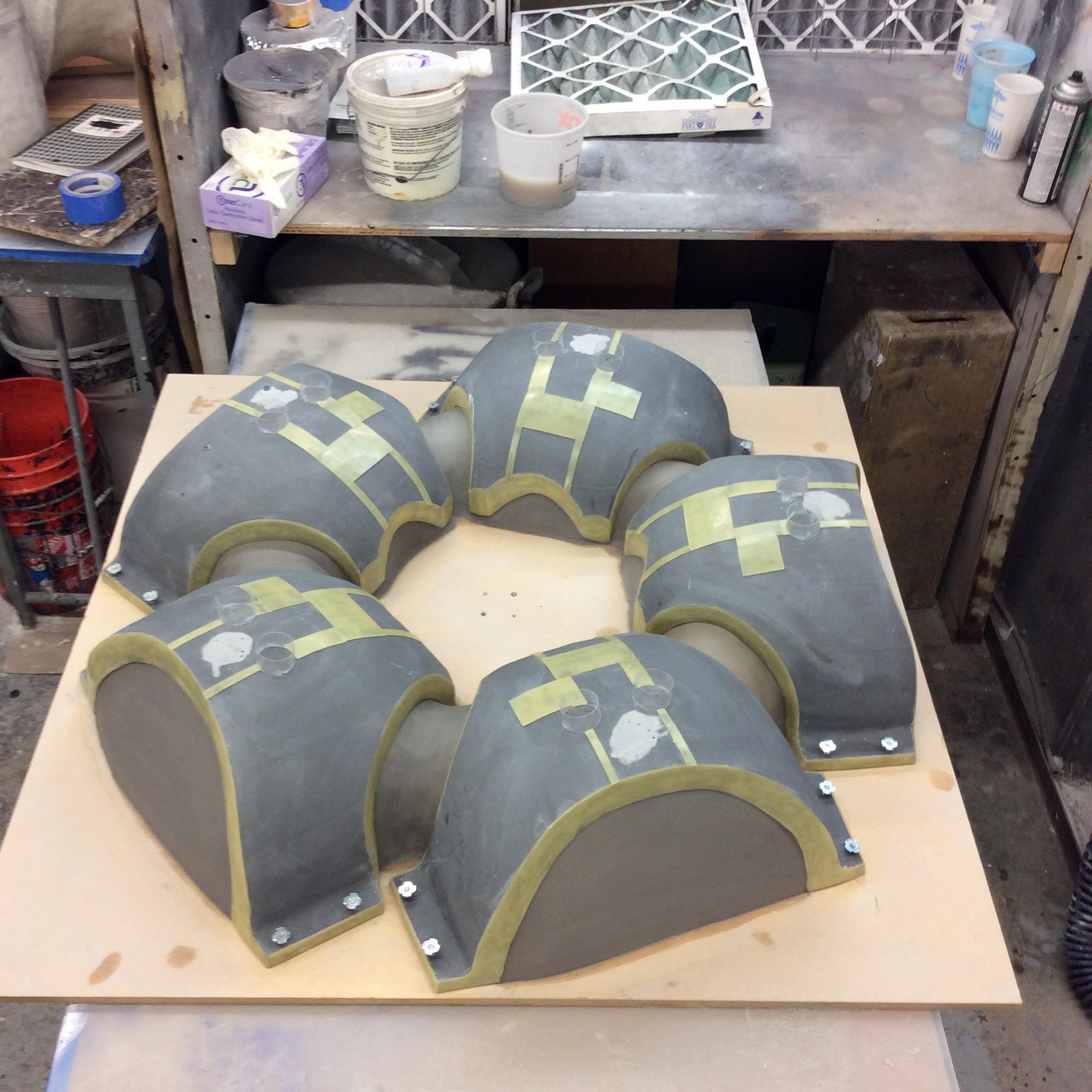 Once all the prep work was complete, the walls of the matrix tool mold were attached to the base board, and the corners clayed up with WED clay. Then the entire surface was coated with release, and a Bondo-resin "gel-coat" was applied. Then the whole mold was fiber-glassed with polyester resin (lower left)
Once glassed, the cavity was filled with rigid polyurethane foam. (lower right)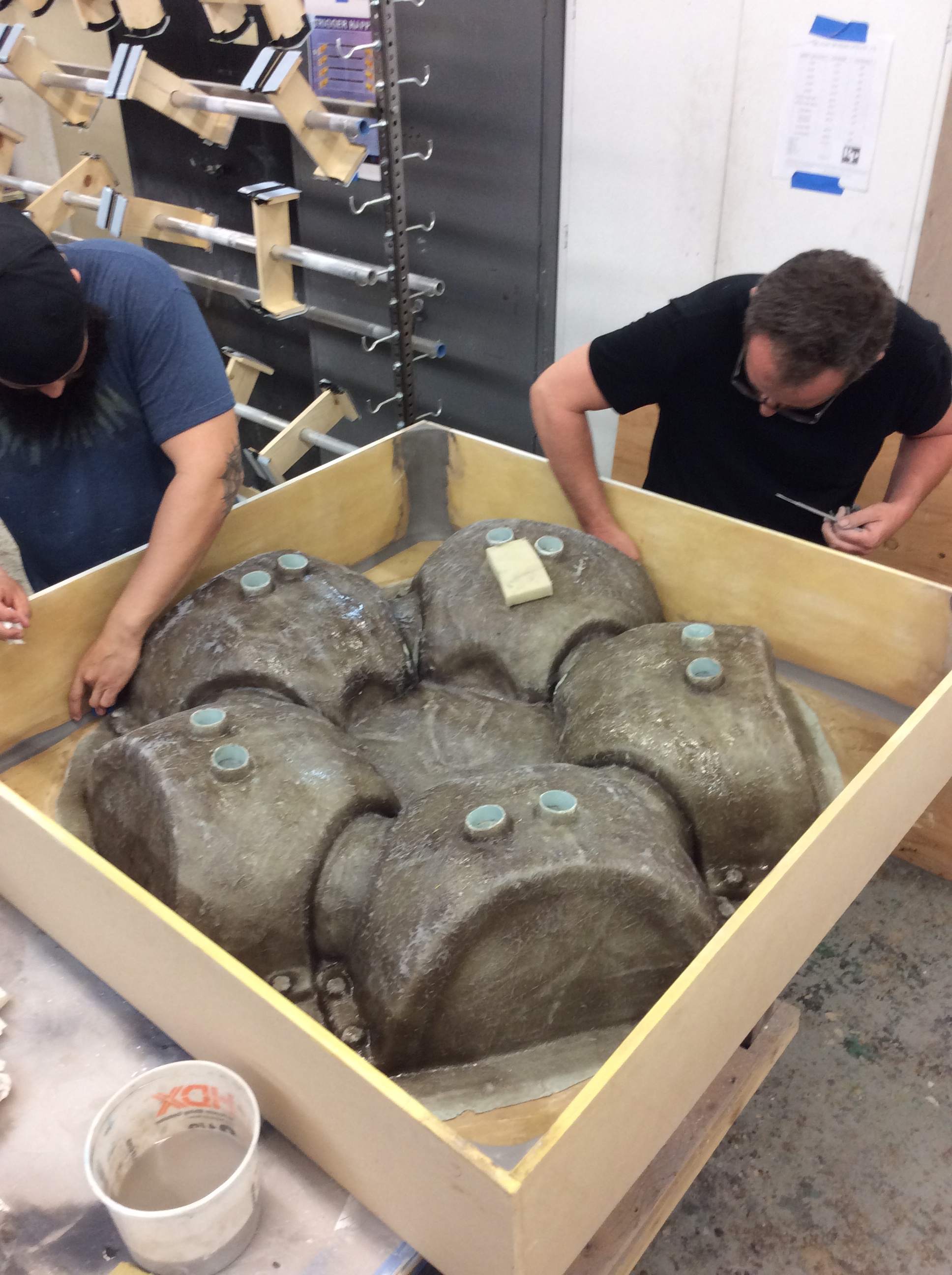 When all the boards were removed, and the matrix tool flipped over, the 5 individual chest plate tools could be removed and have their vent holes drilled. The matrix tool had the wax removed an sharp corners and flash sanded smooth. The five master tools were then reinstalled in preparation for thermo-forming.
Here is a pull using a specially blended white smooth (both sides) ABS. Also a shot of some of the other tooling.
Unfortunately, after all this work, we had to call it quits with Anovos, as they didn't follow through with their commitments. We had originally been contracted to make 1000-1500 FO trooper kits, as well as a number of other items.
Last edited: