Tsurabisu has a concept for a Predator that's influenced a lot by Shredder from Teenage Mutant Ninja Turtles, as well as samurai armor in general. (I think that's his concept, anyway; correct me if I'm wrong.) He's commissioned me to make a Shredder-inspired biohelmet. Oh, by the way, here's
his build thread
.
Here are his concept drawings: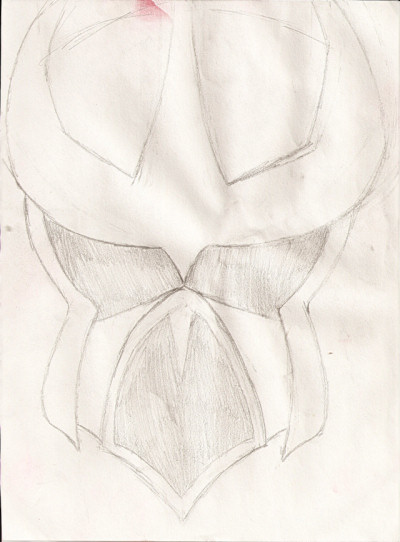 He's using a Usurper P2 open-mouth mask. Since it's an open mouth, the bio has to be larger and wider around the mouth area, so I'm going to have to modify the concept art to make things fit.
I've started the bio sculpt with the
menpō
, which is a removable mask that goes around the mouth. Here are a couple pictures of my early sculpting on the menpō:
(top view)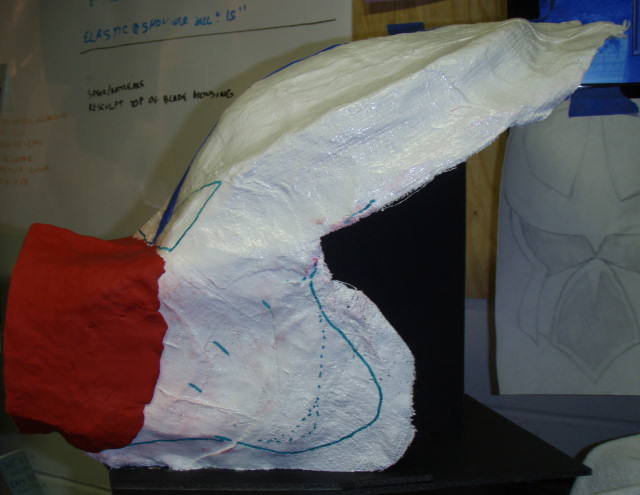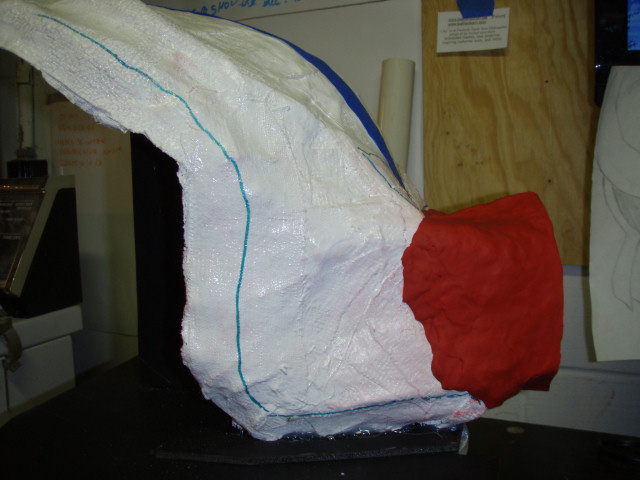 I covered the white plaster bandages with a glossy varnish, and I drew the eyes in with a green Sharpie. With the red clay on there, it sort of looks like an evil clown.
How's it looking so far? And does it look big enough to fit the top mandibles of the mask? (When we did the plaster casting, we didn't have the mandibles attached, so I've added some extra room for them.)