At the West Coast Prop Party this weekend I got a big surprise. Obi1kenny slyly calls me over to his table and shows me a couple of sabers...then tells me the one in the box is
MINE.
I had arranged for ElvisTrooper to build me one, but I was thinking that it would be around Christmas before I saw it. Well, Christmas came early this year.
The detail is incredible, even to the paint which was layered, weathered, painted over, etc. to duplicate the effects of repainting the worn finish of the original. All metal except for the grips. I am amazed by the quality of work.
Check it out.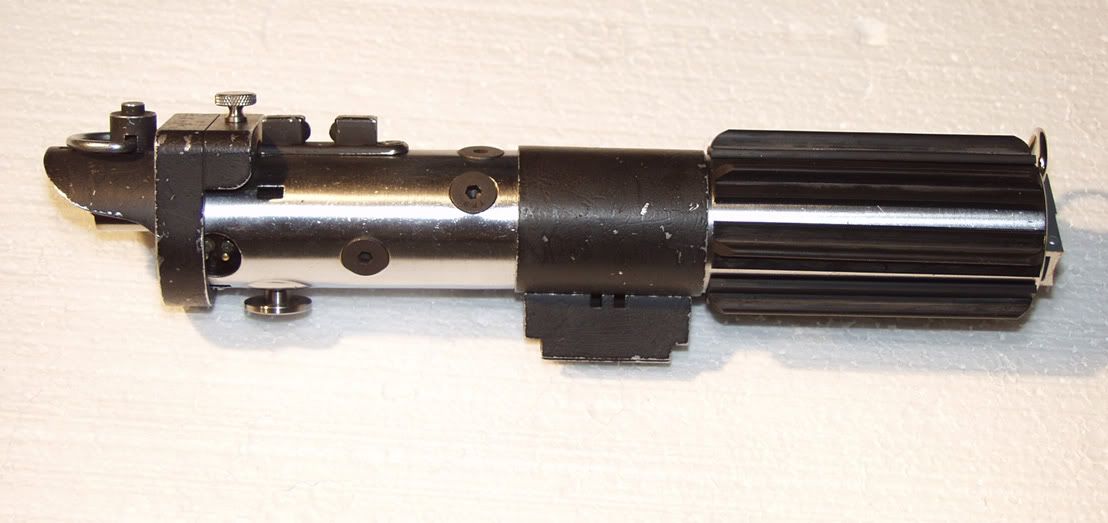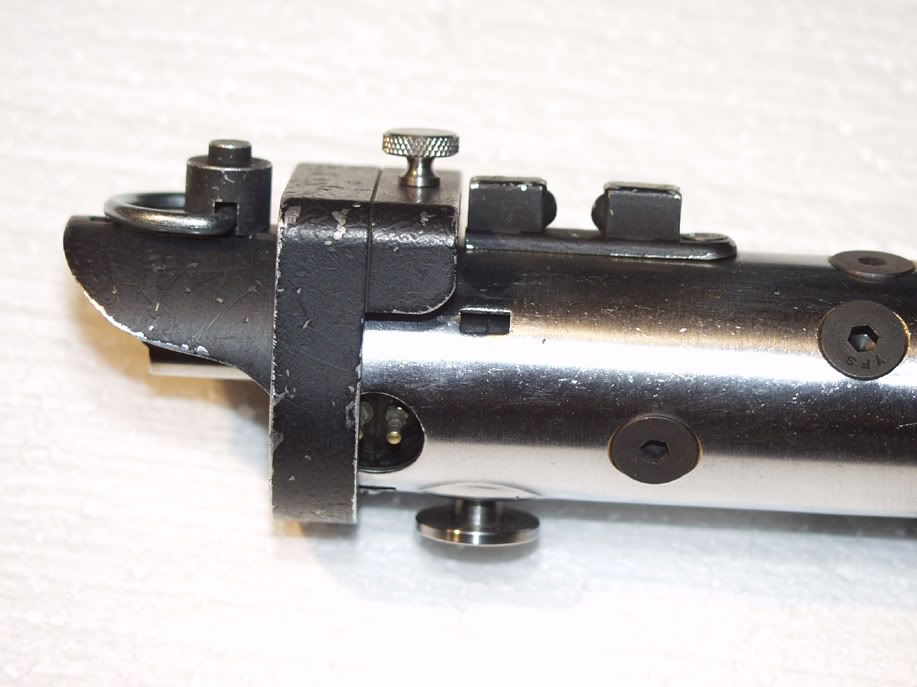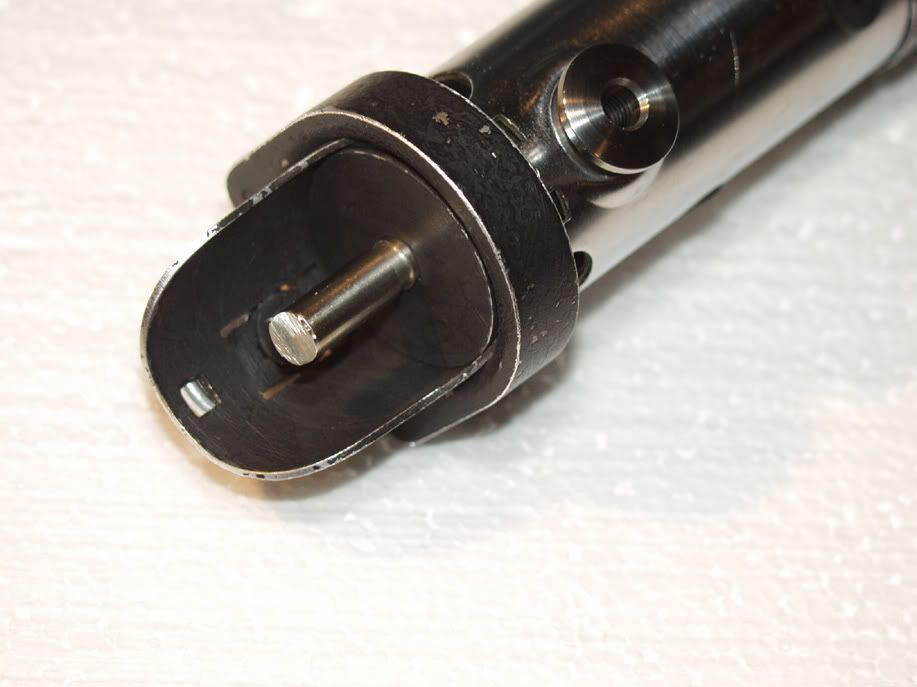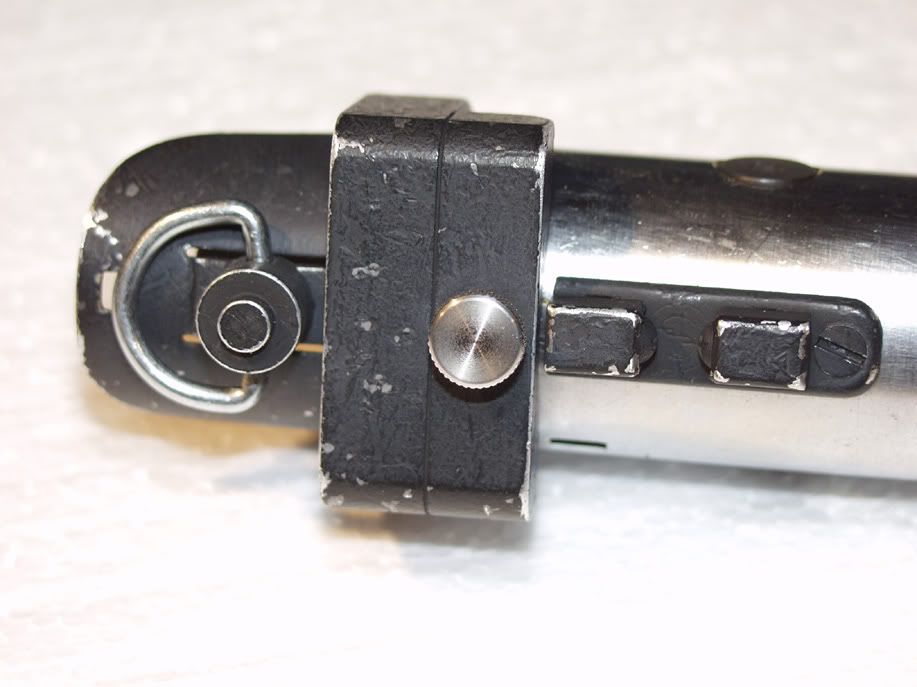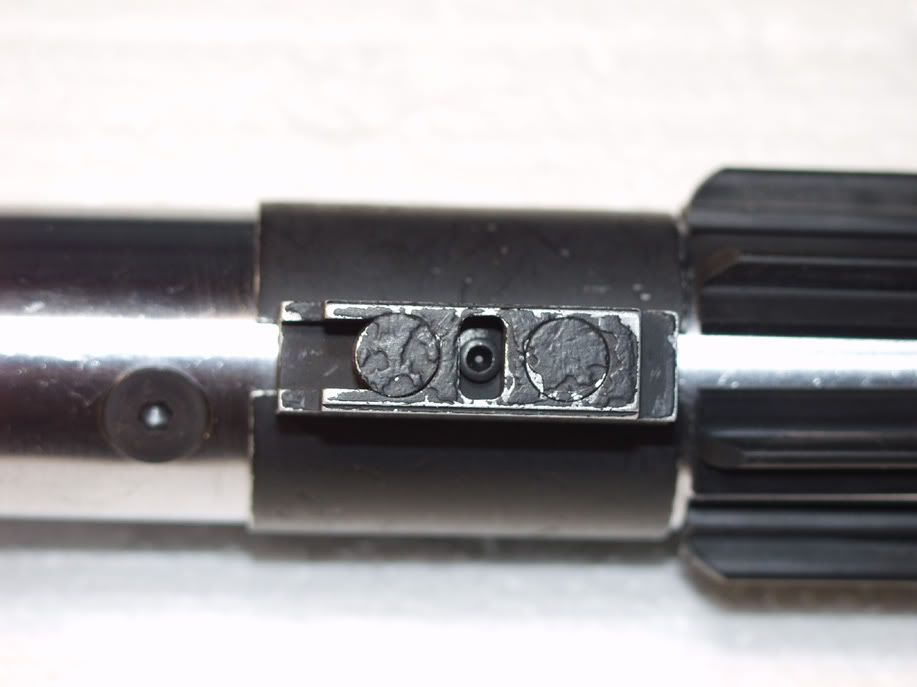 THANKS Ken.