Well-Known Member
RPF PREMIUM MEMBER
Better late than never, they say!
I started working on my Barristan costume back when the show was still running. My costume got pushed to the back of the bench, it took the Quarantine for me to finally get it done!
Yesterday took some pics.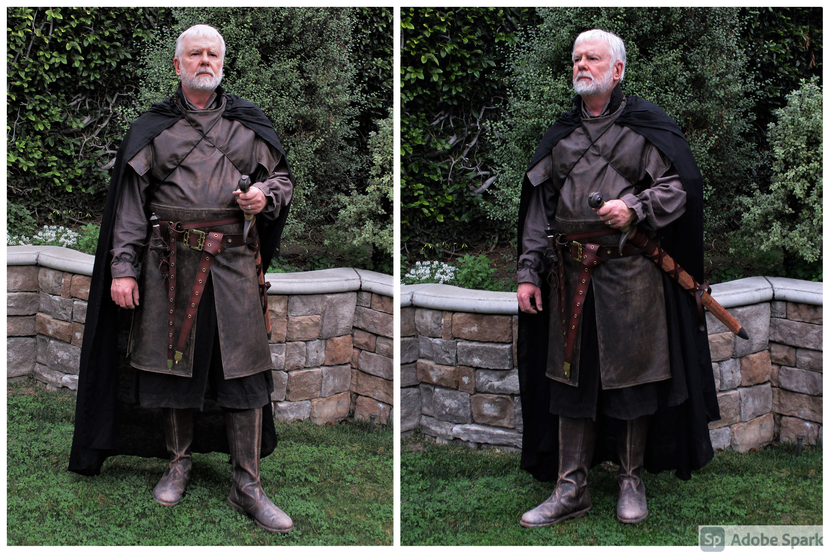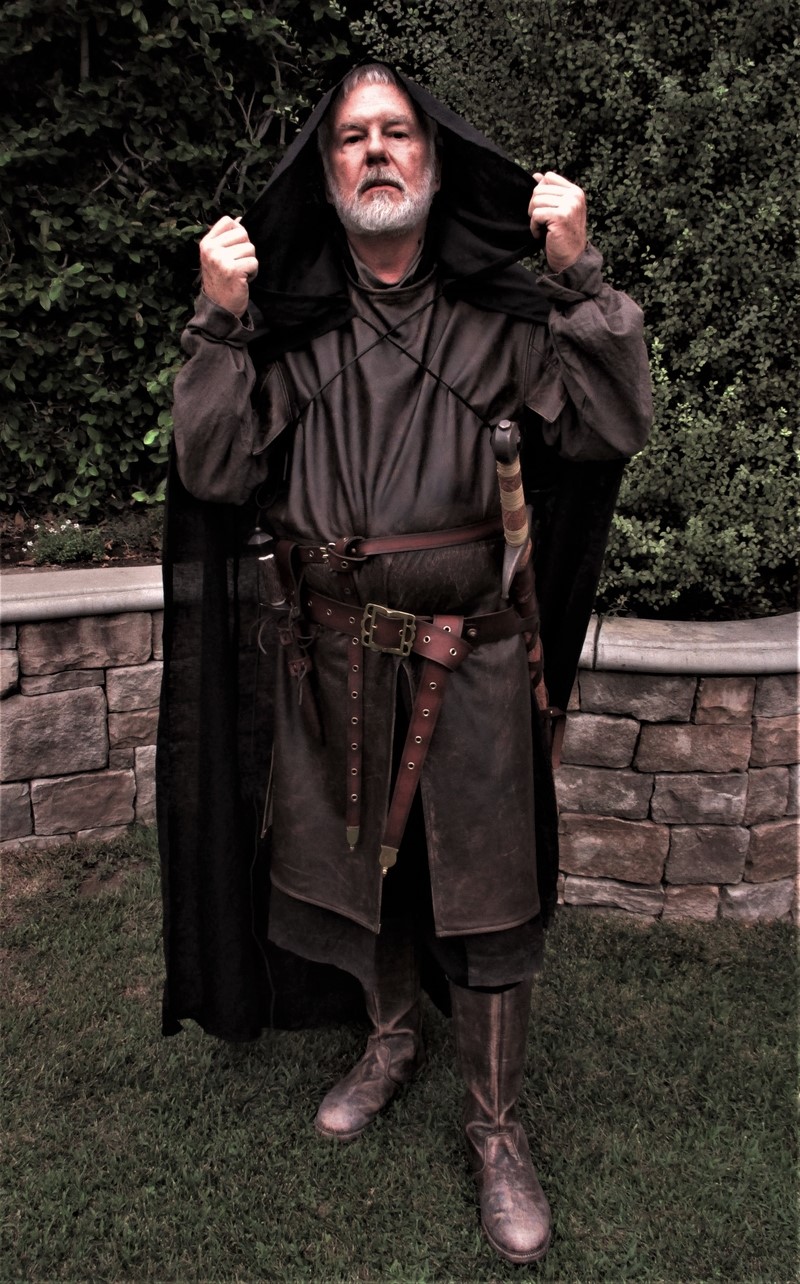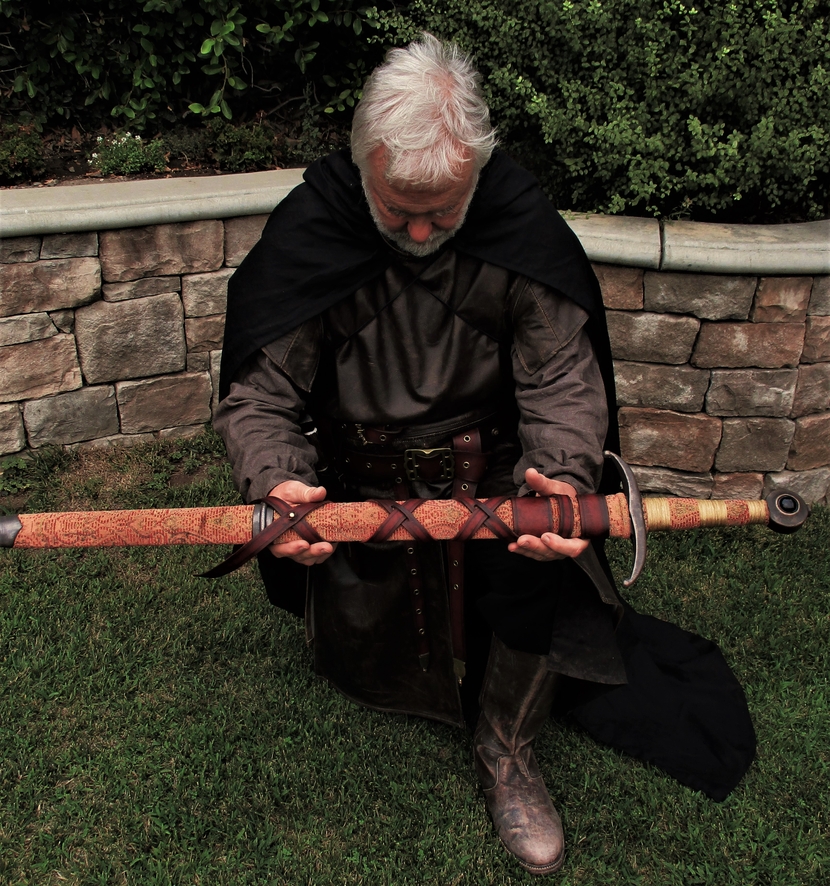 There are things that need addressing, for one thing I need to rough up the leather jerkin more. It's amazing how shiny it looks in the photos considering how much I roughed it up already.
The "exile Barristan" costume remains the same except for the linen shirt he wears under both the leather jerkin and the black wool sleeveless tunic. At first it's a dark brown/olive/grey (which is what I went with) and later it changes to a light grey (seen in Barristan's final battle).
I'm always thinking about the practicality of wearing a costume at Comicons, therefore both the sword and dagger are one-piece props (no blades, the grip and scabbard are one unit).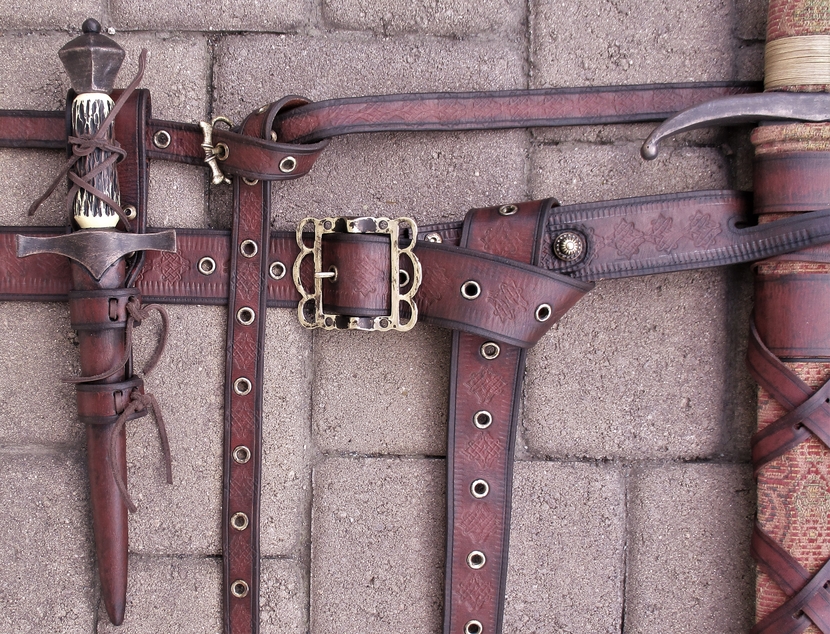 The dagger is my first experience with making something out of Sculpey. Here's the process it went through, from the blobby beginning to baking, sanding, painting, and making the frog. The pommel and crossguard look completely black in some scenes, gleaming bright metal in other scenes, so I split the difference and did sort of a bronze effect.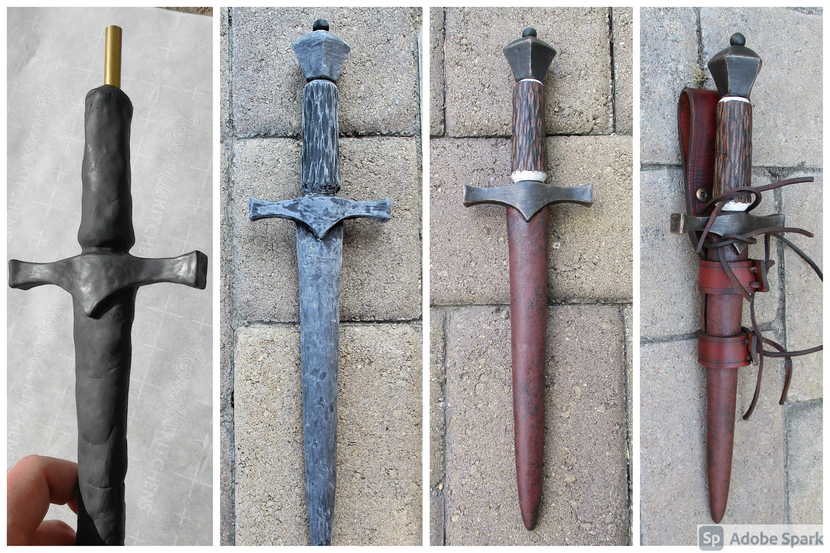 The sword and scabbard are a one-piece foam prop, my first working with foam. Like the dagger, the sword's pommel and crossguard look different in different scenes, ranging from clearly looking like steel to clearly looking like brass. Once again I took the middle path. So in this comparison it looks like my prop isn't brass enough. Had I chosen a different screen shot my prop wouldn't look steel enough!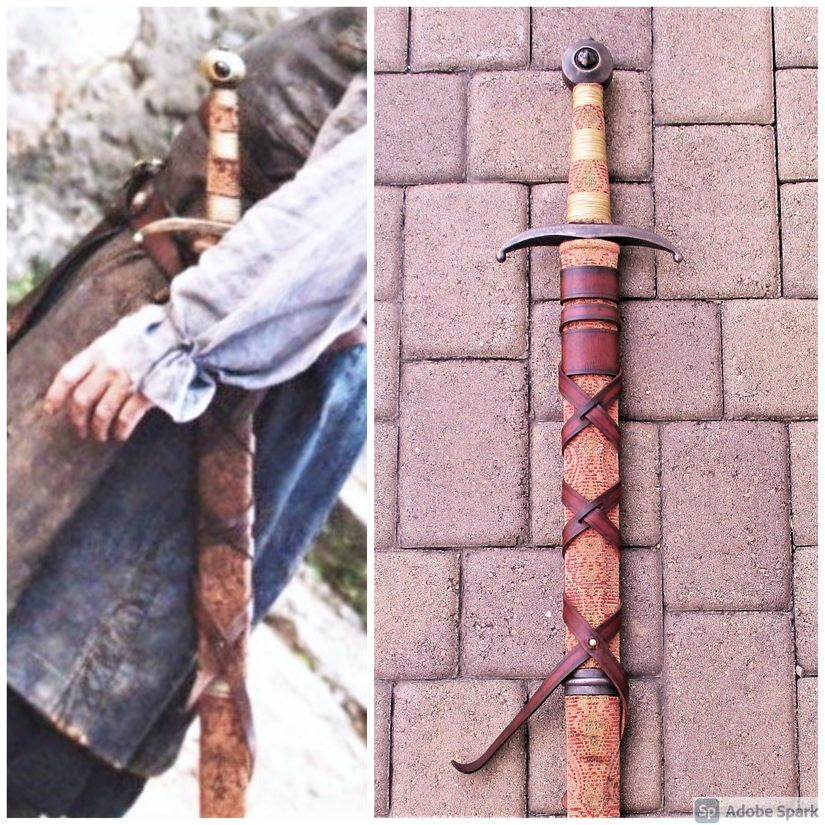 By the way that buckle crops up in various costumes, here it is for Barristan, The Mountain, and Rob Roy (Liam Neeson)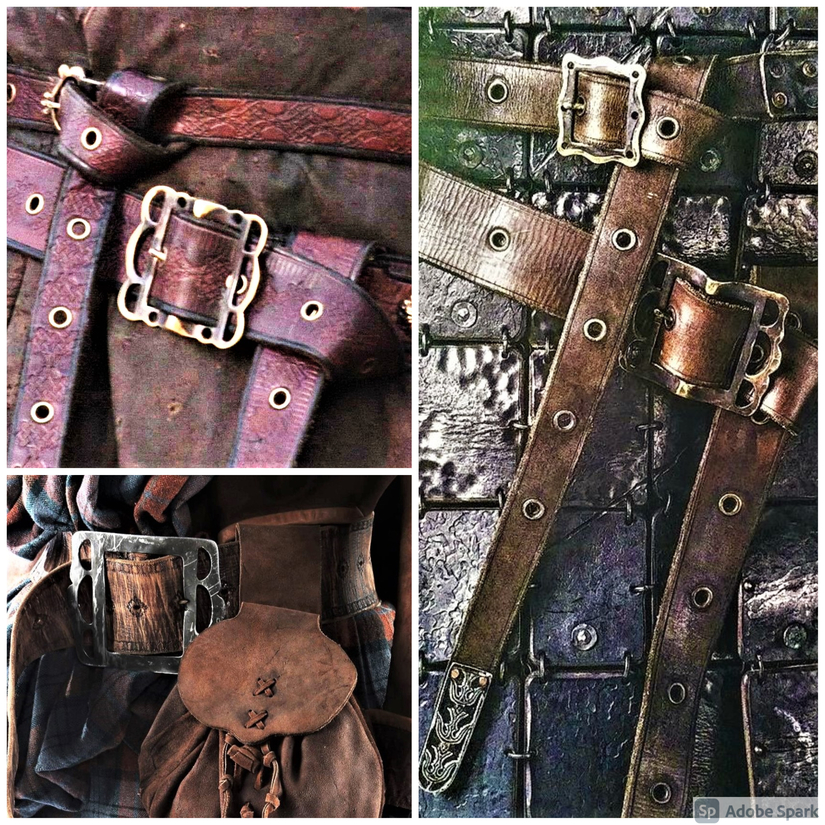 Last edited: