Sr Member
RPF PREMIUM MEMBER
First off - This build would not be happening without the inspration of Steve Neill - Steve - I've enjoyed your build threads more that watching Episode 1 in 3D! Anything that comes out looking OK in this build is because I'm standing on the shoulders of a giant!
So what am I going to do different? Here goes:
Straighten out the nacelles (At least mine have a definate droop to them)
Add flashing navigation lights
Open up the Shuttle bay & have removable shuttles
Build an effects style support so I can support the model & provide power though either side with a cantilevered stand - just fore of the shuttle bay
Add a constant on red LED to the engine effect.
And maybe more!!!
So I've got lots of research done & laid out a work plan to track my hours worked.
As you can see I've started to attach the rim parts to the lower saucer. I also built a "Spacedock"tm to ensure the nacelles get straight. My first attempt to dry fit showed that there is a definate sag of 1-2 cm at the rear of the nacelles. I built the spacedock from foamcore using blown up plans from the directions in the box.
I'm also using Steve's patented parts box to organize my parts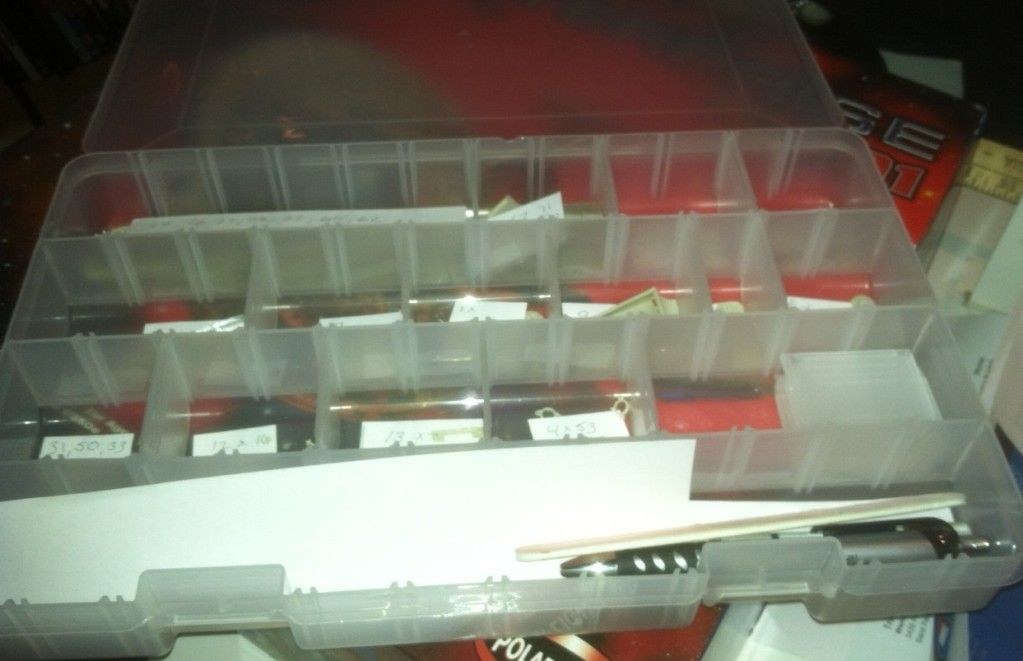 and I'm going to preassemble a bit more that Steve before the paint hits anything. - I got the nacelles cut down like that from whoever bought the kit from - Looks smart to me though - Should be able to do a good job of fixing & hiding the seams this way.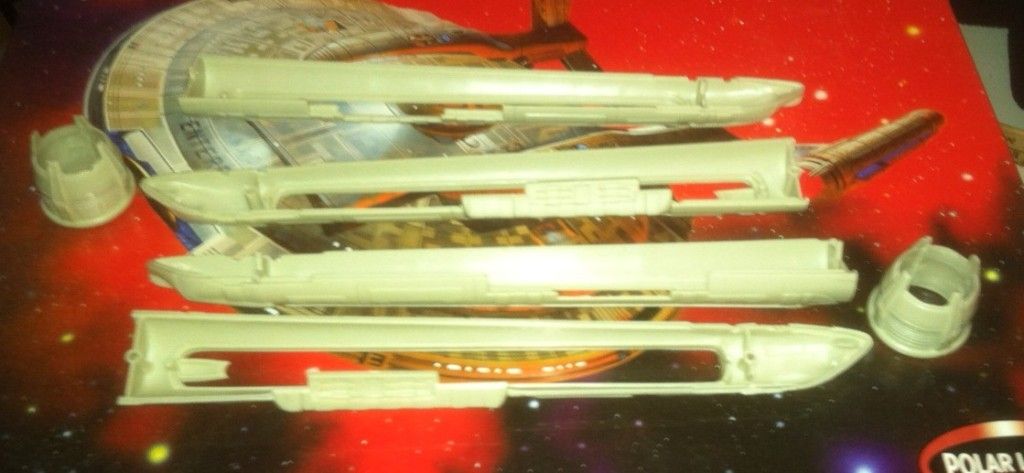 So there's where I am - Hopefully a new update in a week or so.