Guys,
I've spent numerous hours trying to identify two items on the following mask: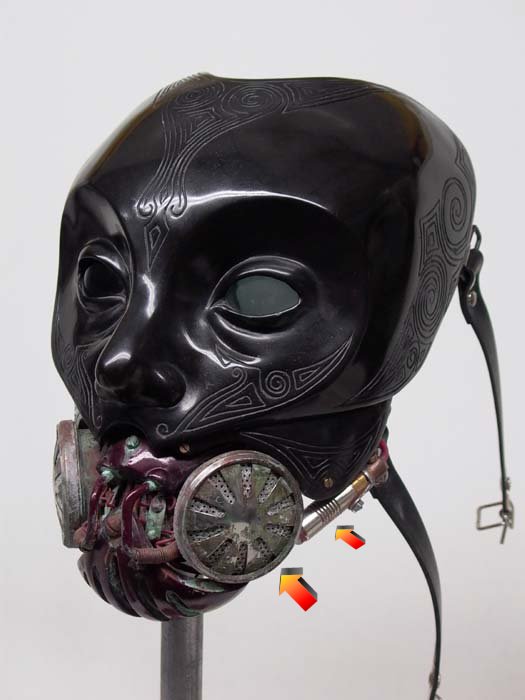 So far with no luck...
On the special edition DVD, the guy who made the mask said that they used "two de-humidifiers" and "two lemon juicers". That's all I know.
I looked over dozens of gas masks, but could not identify the correct filters.
The Contest:
The person who first identifies any of the two items marked with an arrow gets $50.00 in their paypal account.
That means if you identify both items, you get $100.00.
If two different members identify the objects, both get $50.00
Originally, I wanted to give away a prop to the winner, but couldn't find the right thing.
I can only go the paypal way with this, please accept that.
Just to clarify, I need a 100% match.
Happy hunting.
Thomas
edit: additional pics below.
Last edited by a moderator: