Anyone who has attempted this costume will know how difficult it is to locate a loose waffle weave textile, with the right colouration (black/grey/blue) to match the ROTJ looking cloak set. Despite popular belief that this was black, it is actually a lighter hue as shown, and is understandable for contrast on film, especially in the dark sets in which this character appeared.
Shown here are the two layers to this suit, and a close up of the textile that we hand dyed and treated to closely approximate the fabric we saw at the Smithsonian exhibit some years ago.
More details, and our first incarnation of the cloak can be seen on our page at
ROTJ Sidious Cloak page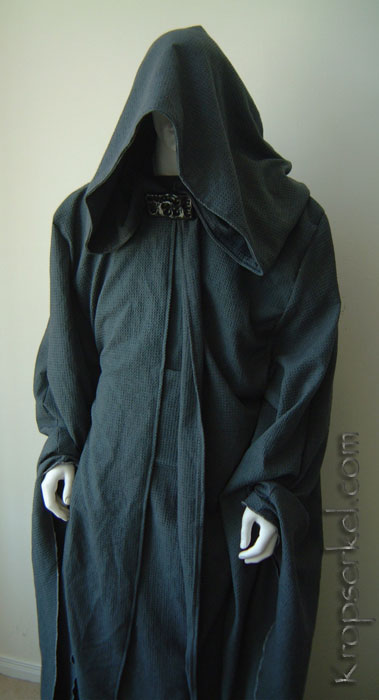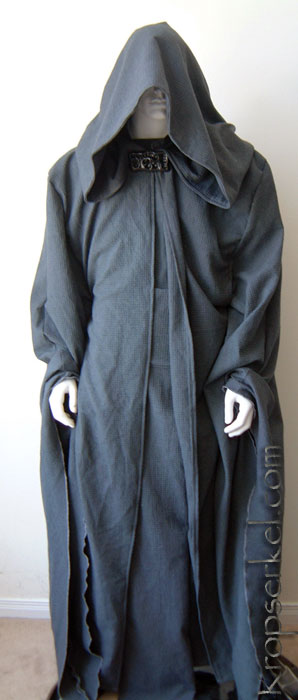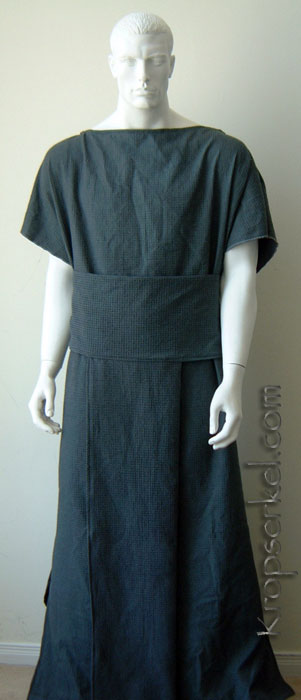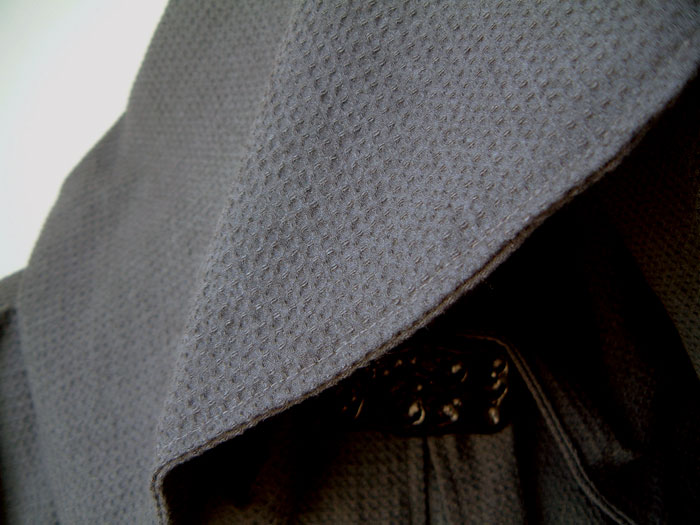 Thanks for looking.