I've always wanted a pair, but didn't feel like shelling out the large bucks for some, so when I found myself with a week off, I decided to make a pair.
The master was made out of foamcore and illustration board that was glued and then sanded into shape before being sealed with PVA glue and bondo to fill in the joints.
The first set I tried making in rubber was a disaster, so I decided to cast the frames in resin, and then heat them and bend them into shape. Once that was done a little work with the dremel on the back side to create a contour on the nosepiece and widen the insides of the lense sockets, and they were good to go. I just snapped in a pair of lenses from some John Lennon sunglasses, then attached the strap.
But enough rambling here's the pics: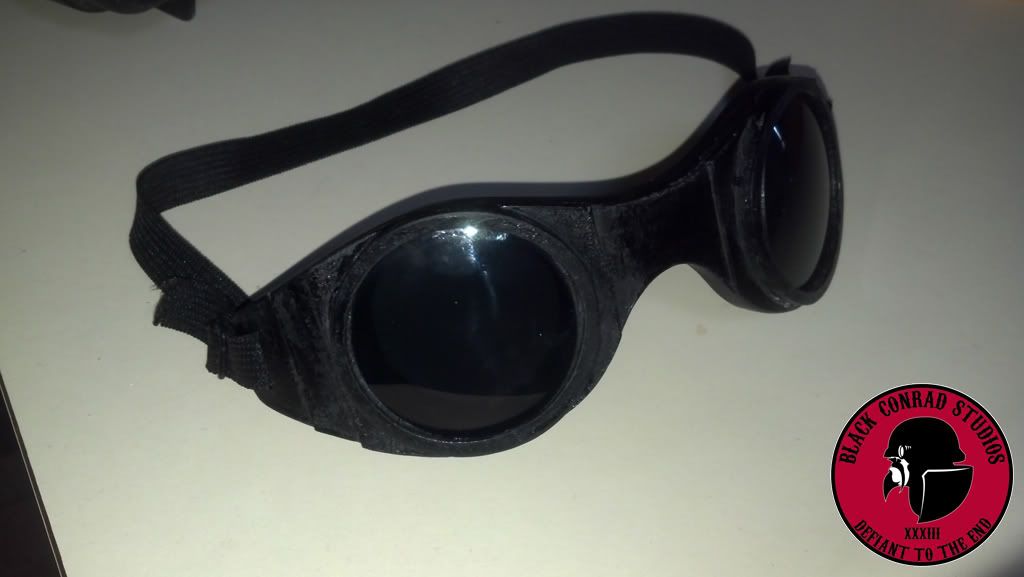 Comments, critique, suggestions welcome. Thanks for looking